farmhouse
,
home decor
,
homeschool room
,
Interior Design
,
Lighting
,
modern farmhouse
,
modern farmhouse style
,
modern interiors
,
modern traditional home
,
neutral spaces
,
Traditional Home
,
Uncategorized
,
vintage rug
Homeschool room wall map
We are so excited to share progress in this space with you guys. I will say if you are homeschooling or thinking about homeschooling you do not have to have a homeschool room you can simply school anywhere. We have trays so most days you'll probably find us schooling outside in nature.
**this post contains affiliate links, doesn't cost you anymore or any less to use our links. We do make a small commission. Thank you for supporting us.
Here's the space before:
We decided to add a large wall map on the back wall from Wallism. Working with Wallism has been a breeze. We were nervous about installing "real wallpaper" using paste. We quickly learned that it's must easier than using the peel and stick wallpaper because you can move it around take it off if needed. Install was easy for us. I'd recommend two people. Another thing we learned about Wallism wallpaper is safer than peel and stick. Their wallpaper is 100% PVC free and is designed to fit your wall space so less waste. We didn't have a lot of waste when we finished. Everything went smooth.
Here's the strippable wallpaper adhesive we chose, click here. We used this brand because it's strippable and we should be able to simply remove in strips if and when we want to change the space.
Here's a link to our exact wallpaper we chose, click here.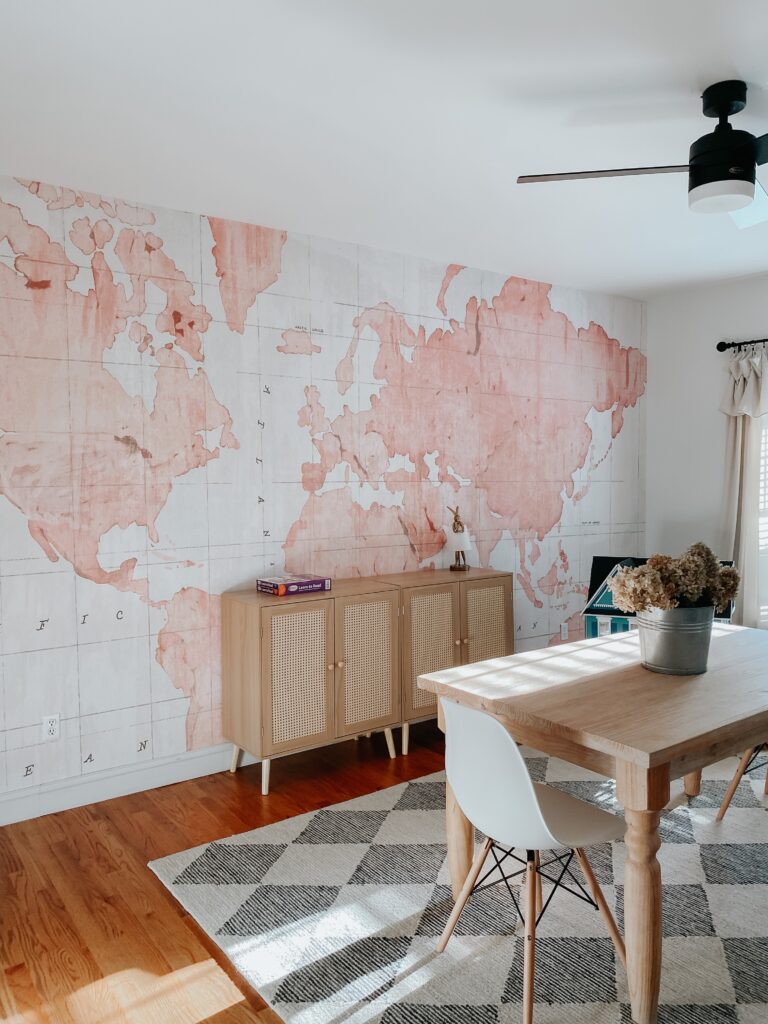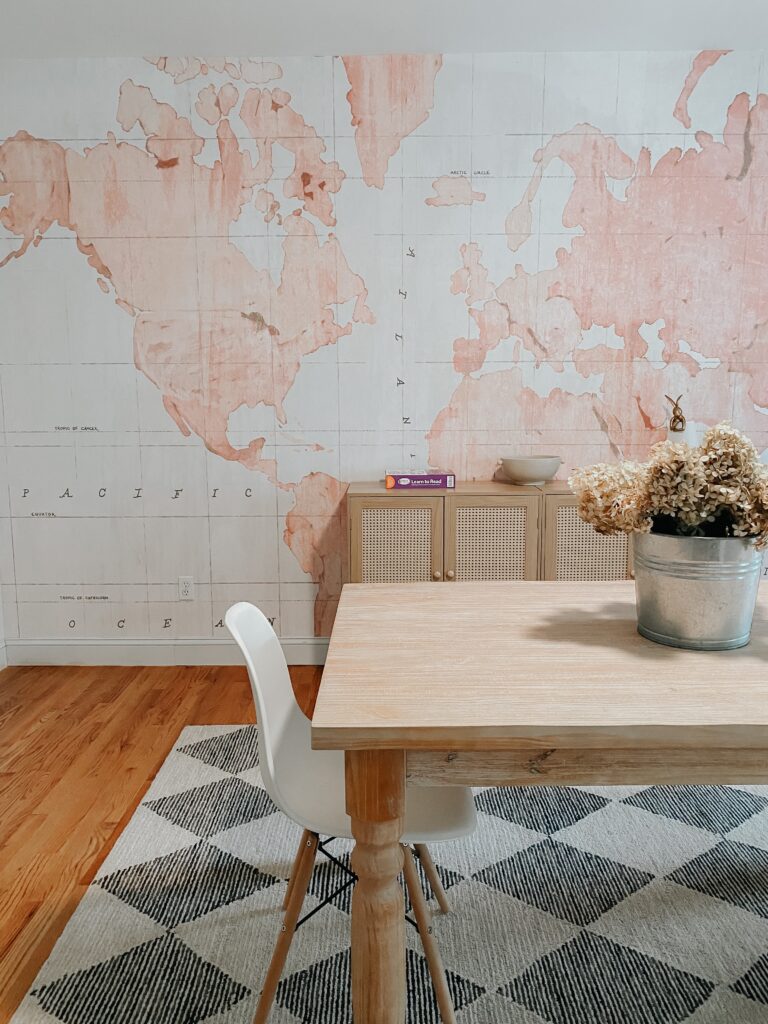 Wallism is so generous to offer you 15% off of your order! Use code: HEATHER15
What accent wall are you thinking of wallpapering?!