Hey y'all!  I thought I'd share a cool hack with you guys!  We wanted to change the look of our living area without spending a lot of $$$!  We decided to add a few sconces.  For lighting in these we added two puck lights.  They are battery powered and come with a remote. The product will be linked at the end!  Here's what the current view is in here: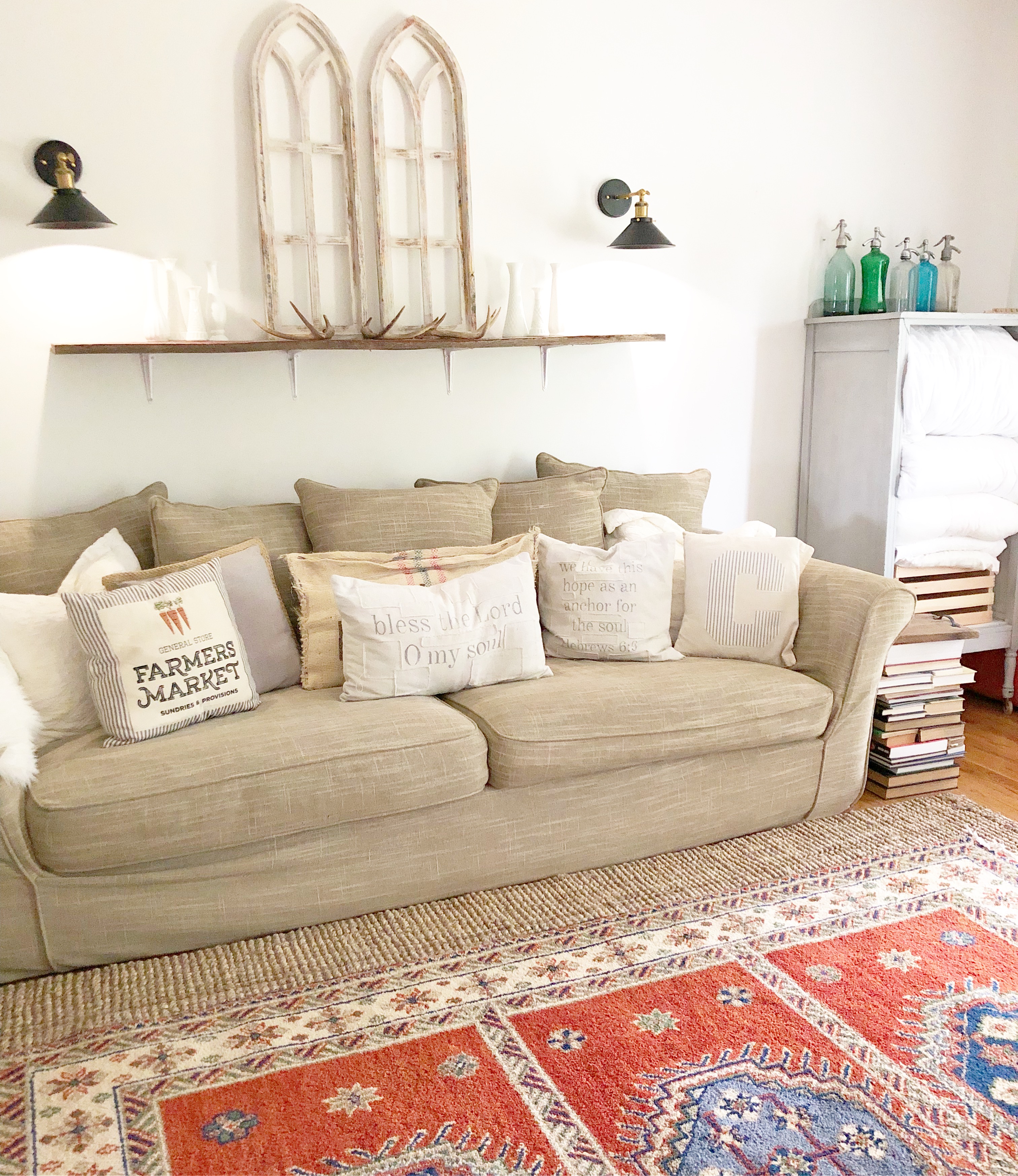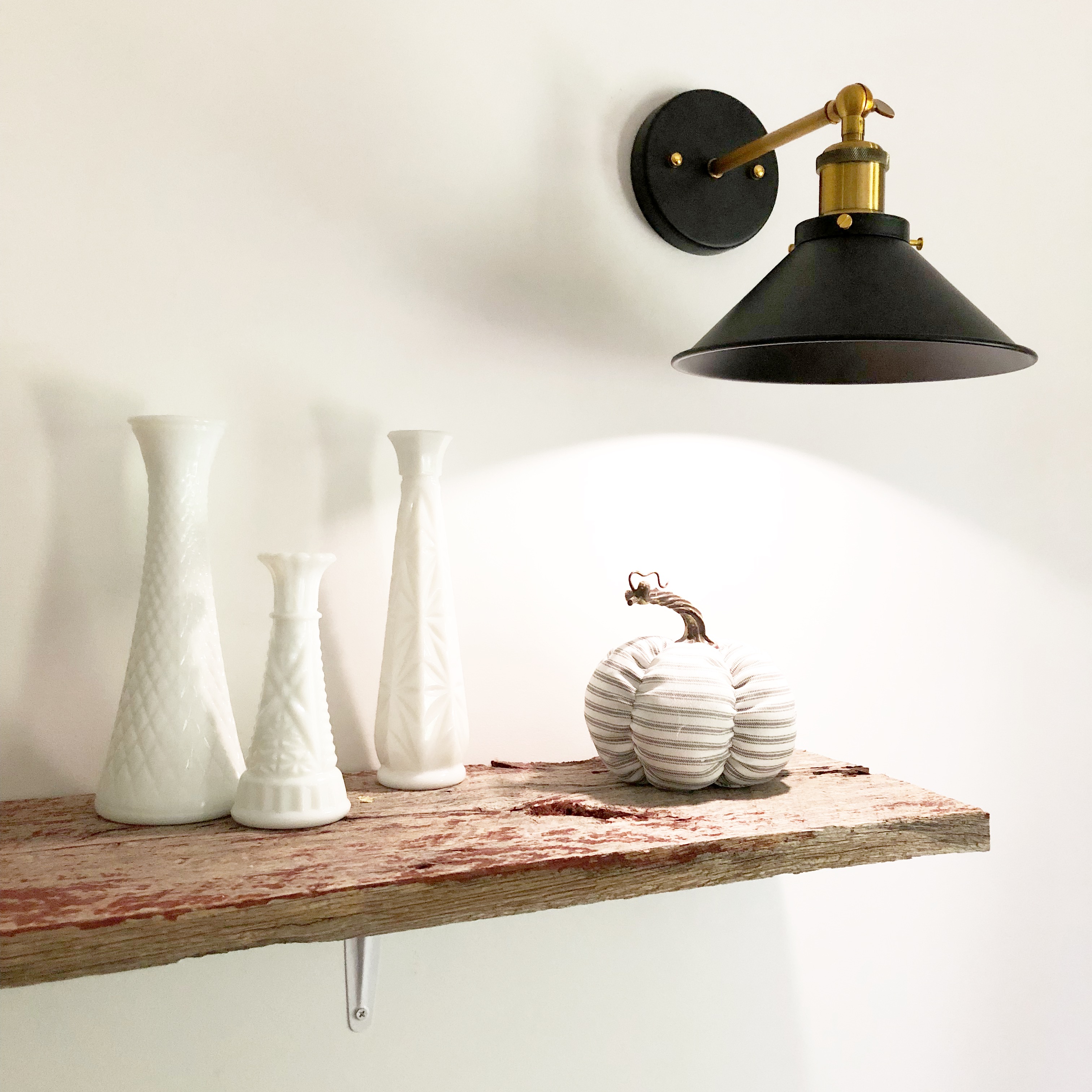 Just by adding the sconces, it changed the whole look and feel of the space!  Here's the links to products:
These puck lights are perfect for under your cabinet/open shelving lighting!  So affordable too and easy to use!  Watch out, you may see these little guys throughout our home ;).