…  Thank you Build.com for sponsoring this post.  The opinions expressed in this post are my own.
I am so excited to tell the world that our kitchen renovation is complete!  I shared one side of our kitchen a few weeks ago on our Instagram page and here on our blog.  I got a lot of inquiries on our cabinets and where they are from.  I am proud to share the cabinets you see below are our existing cabinets.  We just simply reworked them to fit our design style.  When we first bought our home, the first project we tackled was painting our kitchen cabinets.  I called it phase 1 of our house to home renovation. You can view the before HERE.
We removed the center cabinets and the traditional style molding and added a craftsman style molding.  My goal in here was to turn this kitchen into my dream kitchen.  To do that, I wanted a pot filler.  I cook a lot in our dutch oven and cast iron skillet, so I knew a pot filler would be a game changer for me!  I found the perfect pot filler from Build.com.  I chose THIS contemporary double handle wall mounted pot filler by Signature Hardware.  We chose to shop from Build.com because of price, quality, and versatility of styles to choose from!  We also bought our shower system set for our guest bathroom from Build.com as well.  I wrote a quick blog post showing the shower set, you can view it HERE.   We are so thankful for this addition to make this kitchen our dream kitchen!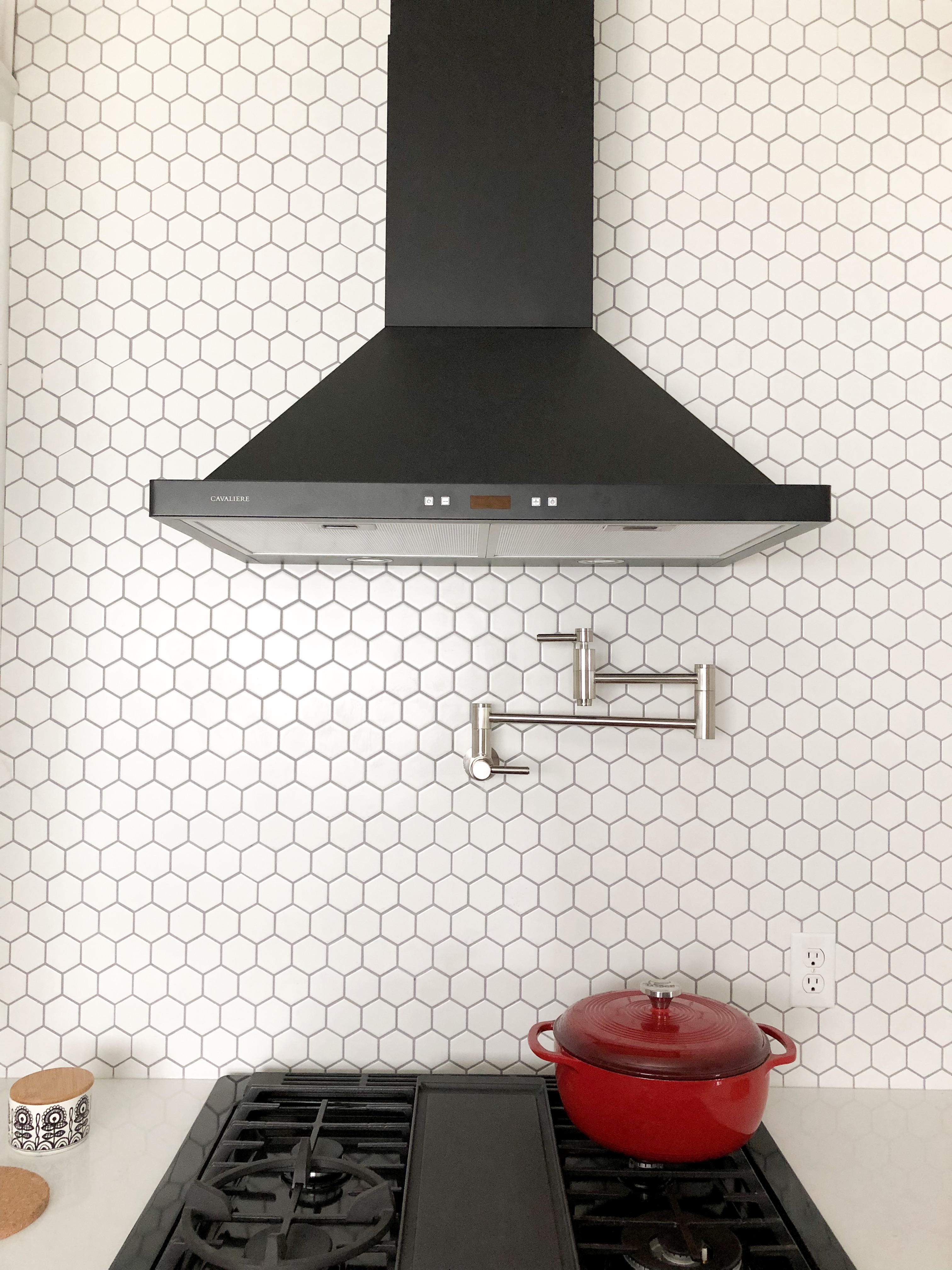 If you use a dutch oven, then you know how heavy they are without water.  It helps having the water feature here within reach.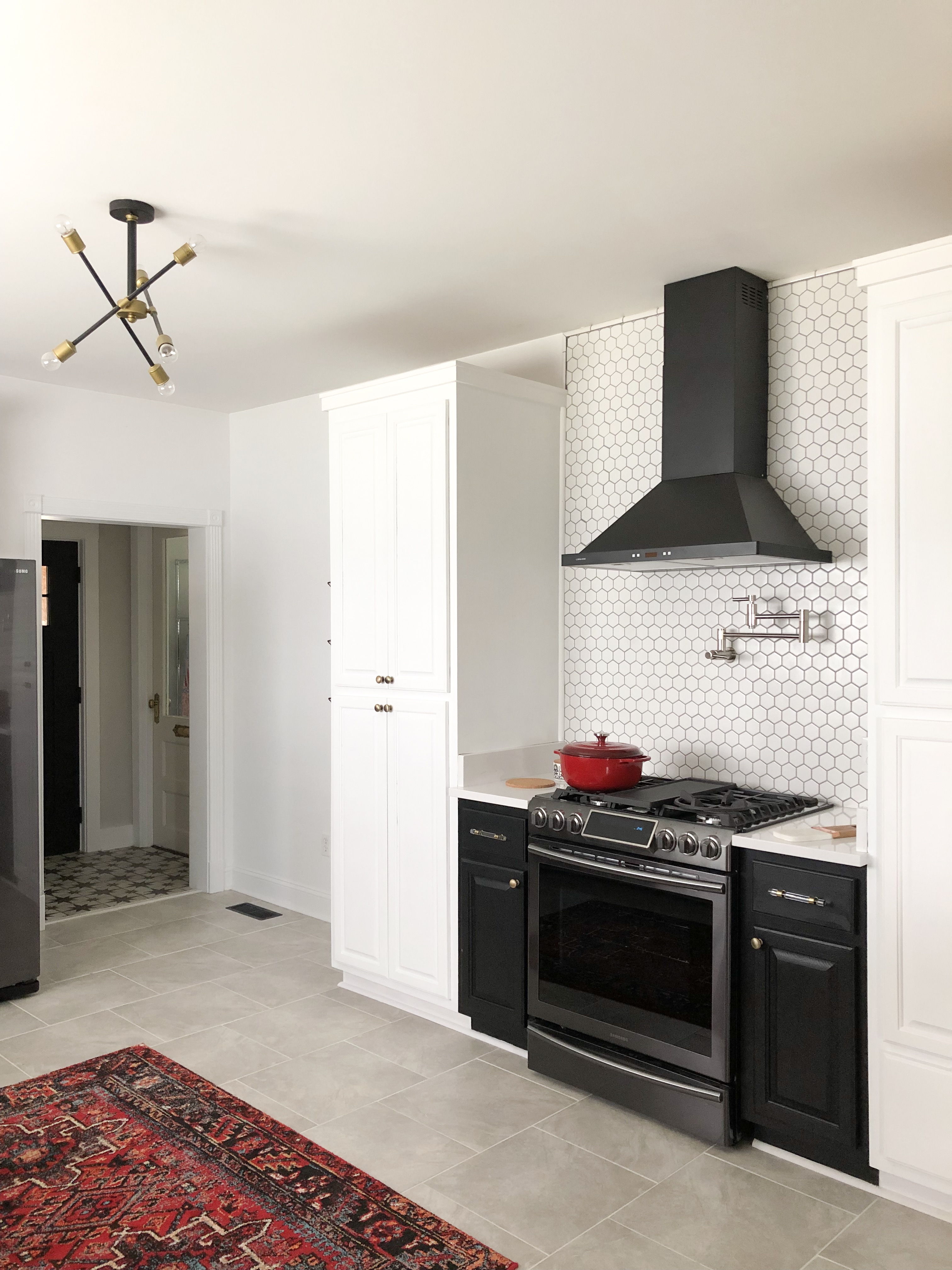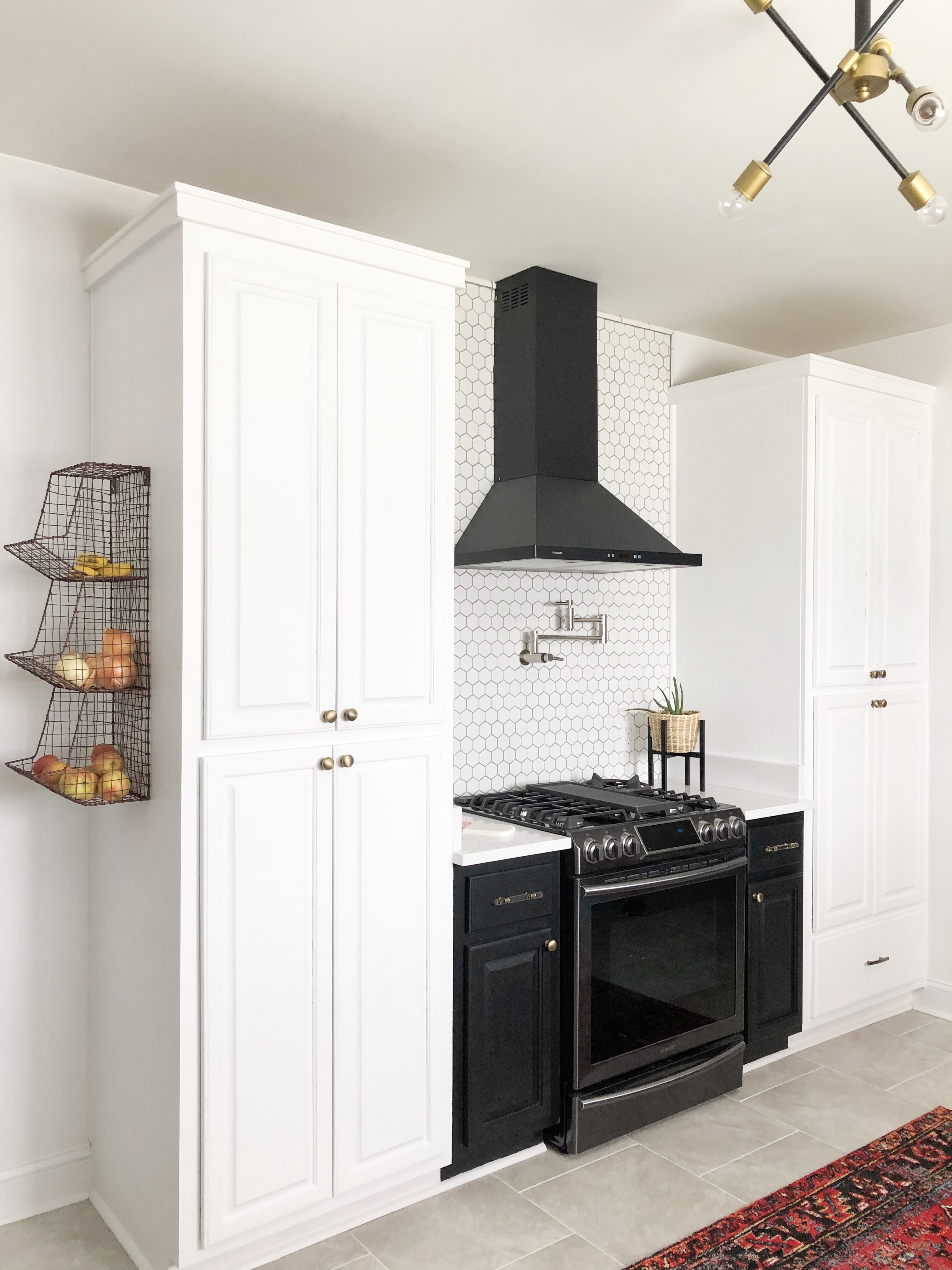 I want to talk about quality and why we chose to purchase from Build.com for certain items.  We went super budget friendly on our bathroom faucets.  We felt like we could change those out easy ourselves if we had any issues to come up.  Since our shower system and pot filler are a little harder to change and or fix of they were to ever leak, we chose to go a little better quality in hopes not to have to change those out.  Thank you Build.com for making it so easy for us to make our dream kitchen a reality.  We are so thankful!  What does your dream kitchen consist of?  I would love to know in comments below.