…
Today, I am going to be chatting a little about how to chose the right rug size for each area of your home.  Now, let me just say, there's no right or wrong here.  I am an interior designer and learned all the things in design school, but you ultimately have to pick rugs that are right for you and your family.  Sometimes you just have to reuse what you have as well.  I totally get it.  I switch and swap our rugs all of the time!  Having rugs in your home is important and here's why: Did you know that rugs act as an air filter in each room trapping, dust, pet dander, and other particles in the air?!? Yes!  Mind blown right?!?
A rug is a must to bring a little cozy vibes to each area and anchor the space.  If you have an open concept floor plan, rugs are great to differentiate between spaces.  They can also act as artwork on the floor!  So many stunning designs to add a pop of color or pattern to your space.  Rugs are a must over carpet as well, they act as a barrier for spills and even wear and tear on your carpet.
Choosing a rug for your living room: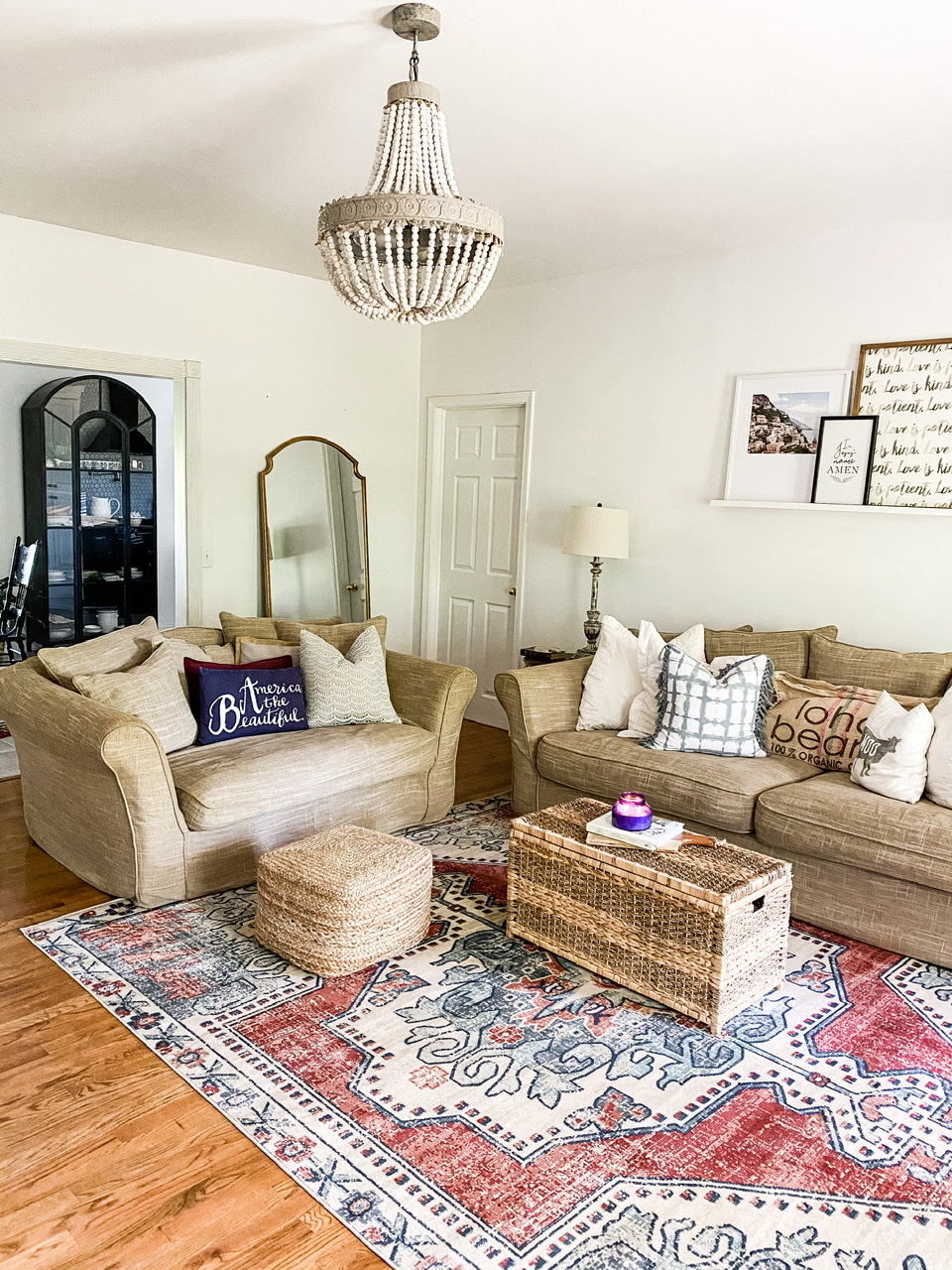 Here are a few tips to keep in mind while choosing a rug for your living area:
1. The typical rug sizes for living rooms are 8×11 and 9×12
2. Make sure your rug hangs outside of your sofa 6-8"
3. Give yourself 24" between larger furniture pieces.
4. You can do "front legs only" on top of the rug especially if it's 8×10 size.  Typically with this size all 4 legs won't fit on top of rug.
We have an 8×10 size and our rug goes under our sofa about 8-10" and hangs over the sides about 8".
Choosing a rug for your bedroom: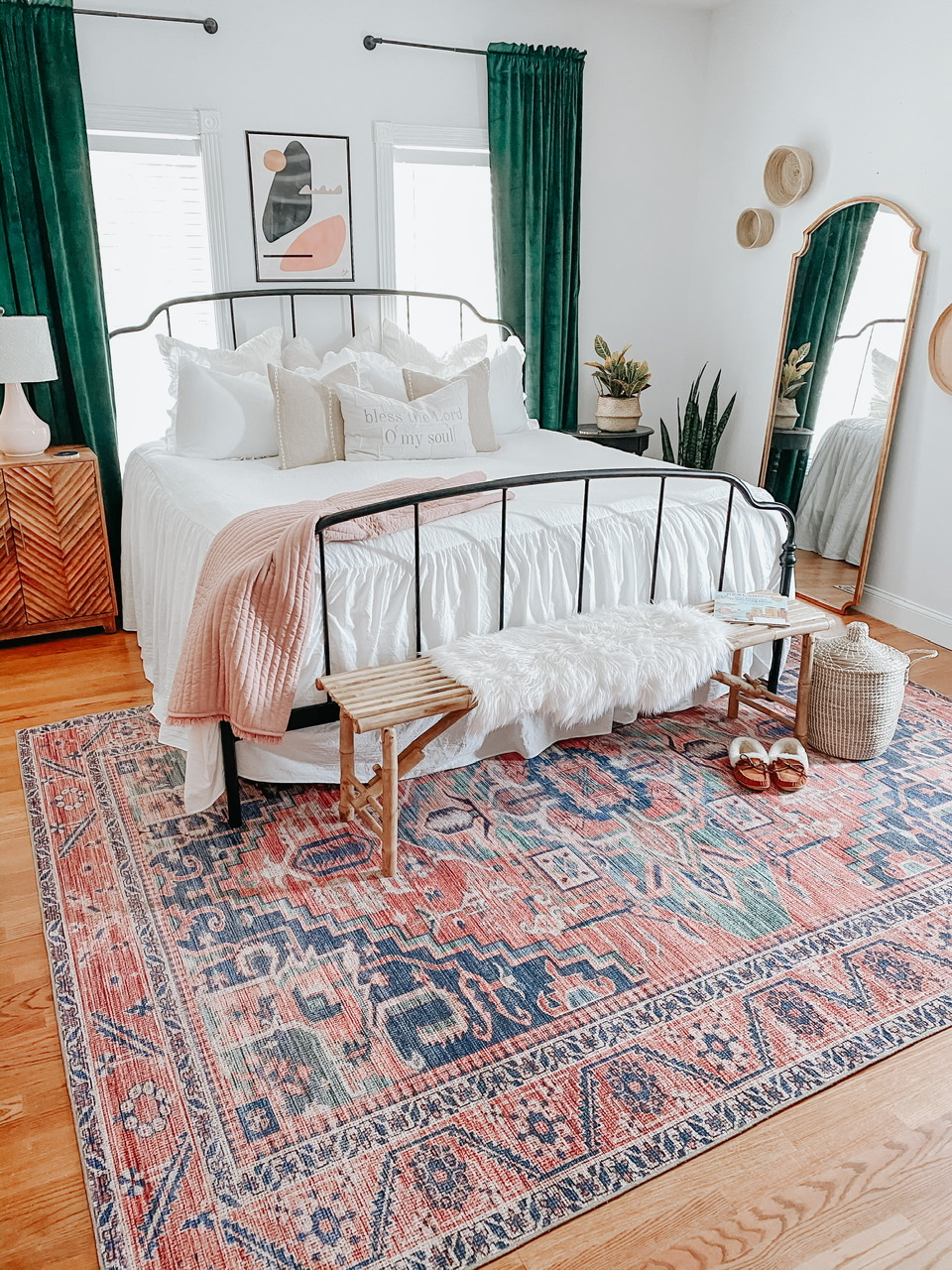 King 6×9•8×11•9×12 (horizontal placement)
If you're using a 6×9 size for a king room, you position the rug about center of your mattress. If you are using 8×10 you place it in front of your nightstands. If you're using 9×12 all furniture should be placed on the rug.
Full or queen 5×8•6×9•8×10 (horizontal placement)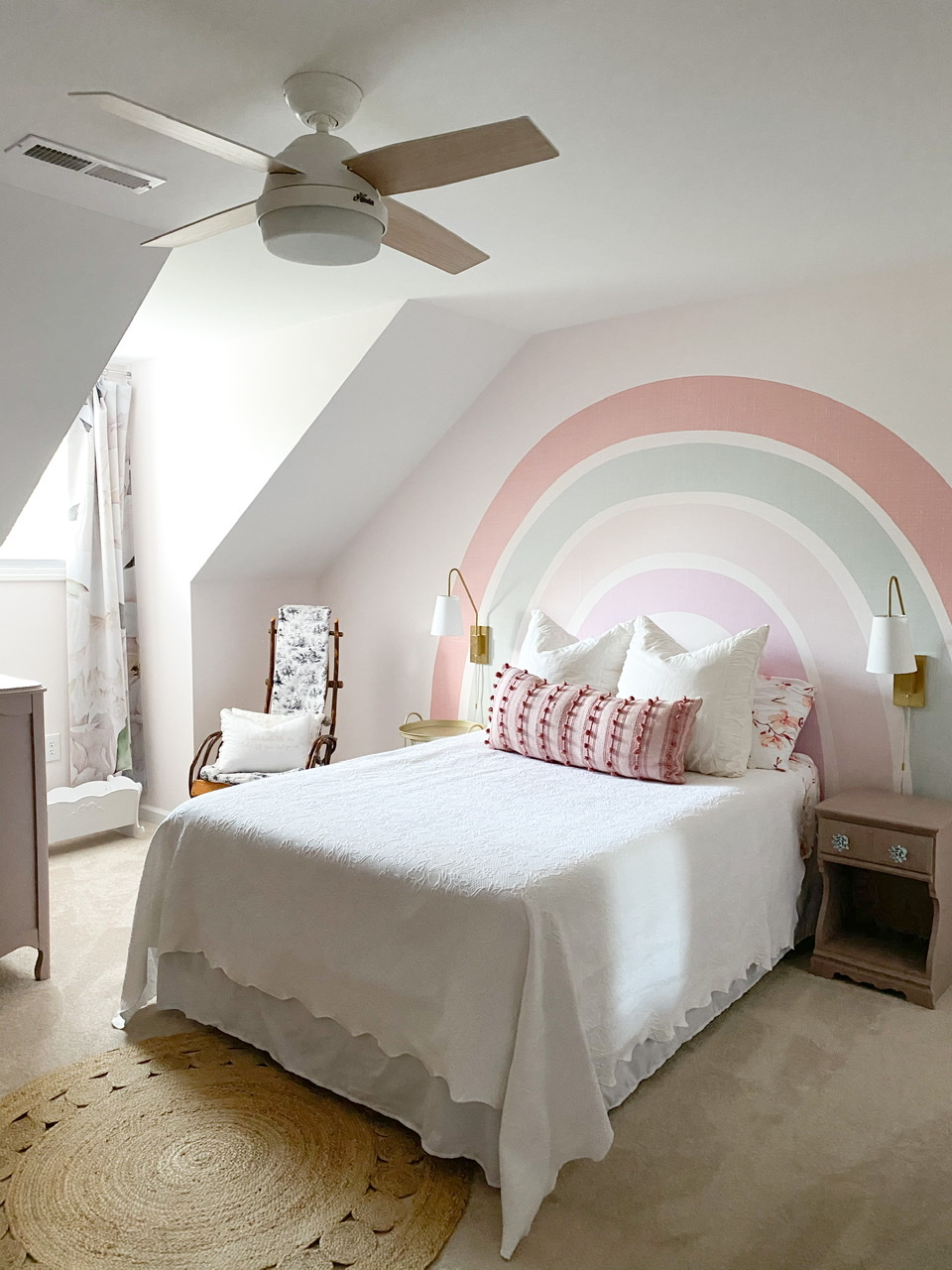 The same works for a full/queen room.  5×8 is placed about half way/center of bed.  6×9 is placed just in front of nightstands, 8×10 all furniture is placed on rug. You can see our daughters full size bed above.  This is an example of using what we have.  This is a 6' round jute rug.  We centered it at the end of her bed.
Twin 5×7•6×9•8×10 (horizontal placement)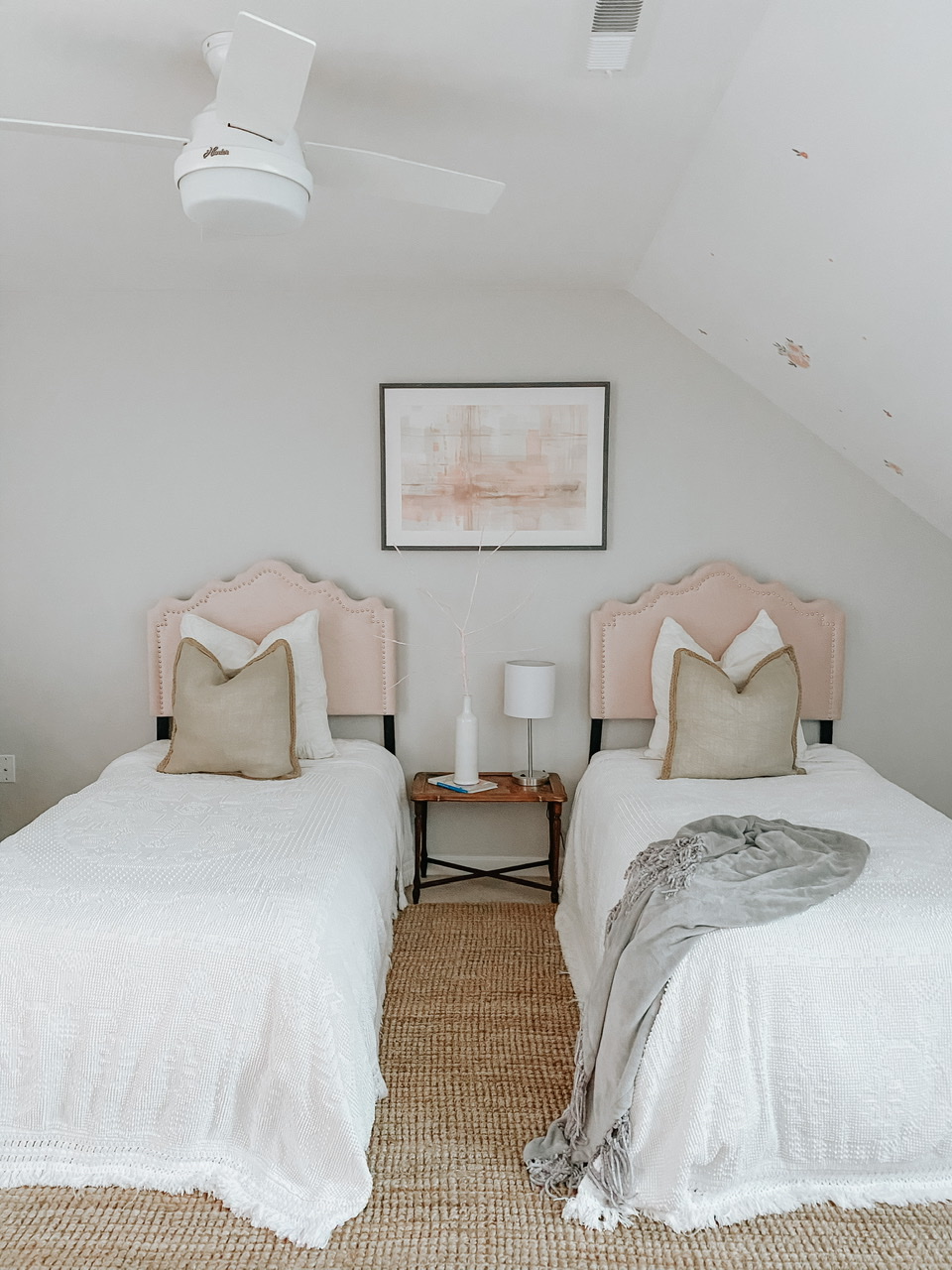 We have double twin beds in our daughters room.  We chose the 8×10 size and it sits just in front of the nightstand, or you can place all furniture on top of the rug.  5×7 is placed in the middle of the bed.  6×9 is placed just in front of nightstand.
Dining room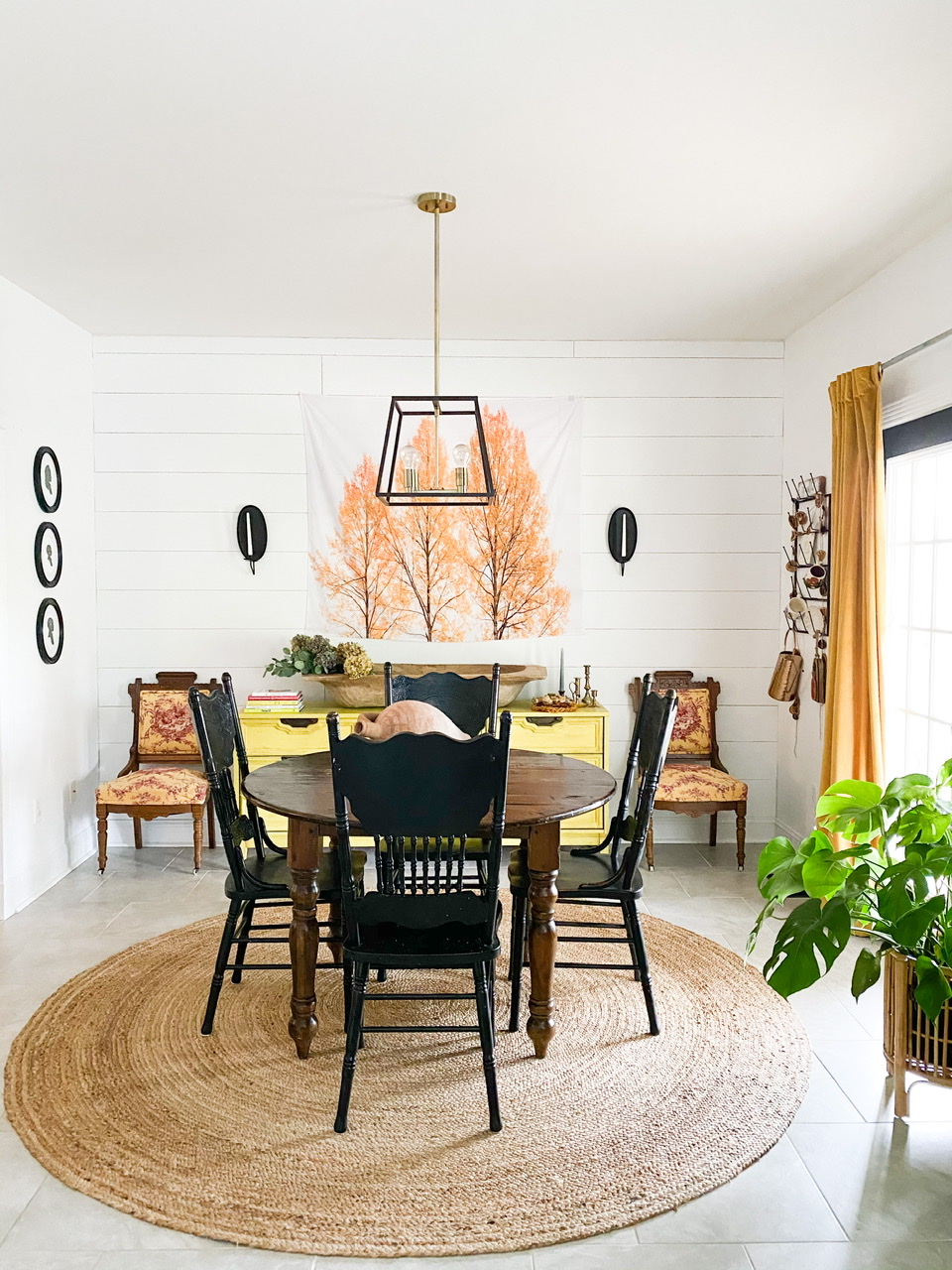 Our dining space is relatively small and cozy.  It is open to our kitchen so I decided to use a round dining set in this space.  A few tips to keep in mind when choosing the correct rug for your dining space are:
1. Measure the area first (this goes for any area)
2. Ideally, your rug should be larger than your dining set, meaning the table and chairs should be placed on the rug.  It should not cover your whole space meaning, the side board or china cabinet shouldn't be placed on the rug.  You should see flooring before reaching these pieces.
3. Rug shape: round table/round rug, rectangular table/rectangle rug, square table/square rug.
4. Be mindful of the material you choose.  I typically suggest a good indoor/outdoor low pile rug.  Outdoor rugs are easier to clean.  I recommend those especially if you have young kids.  Obviously, you don't want a shag rug under your table.
Kitchen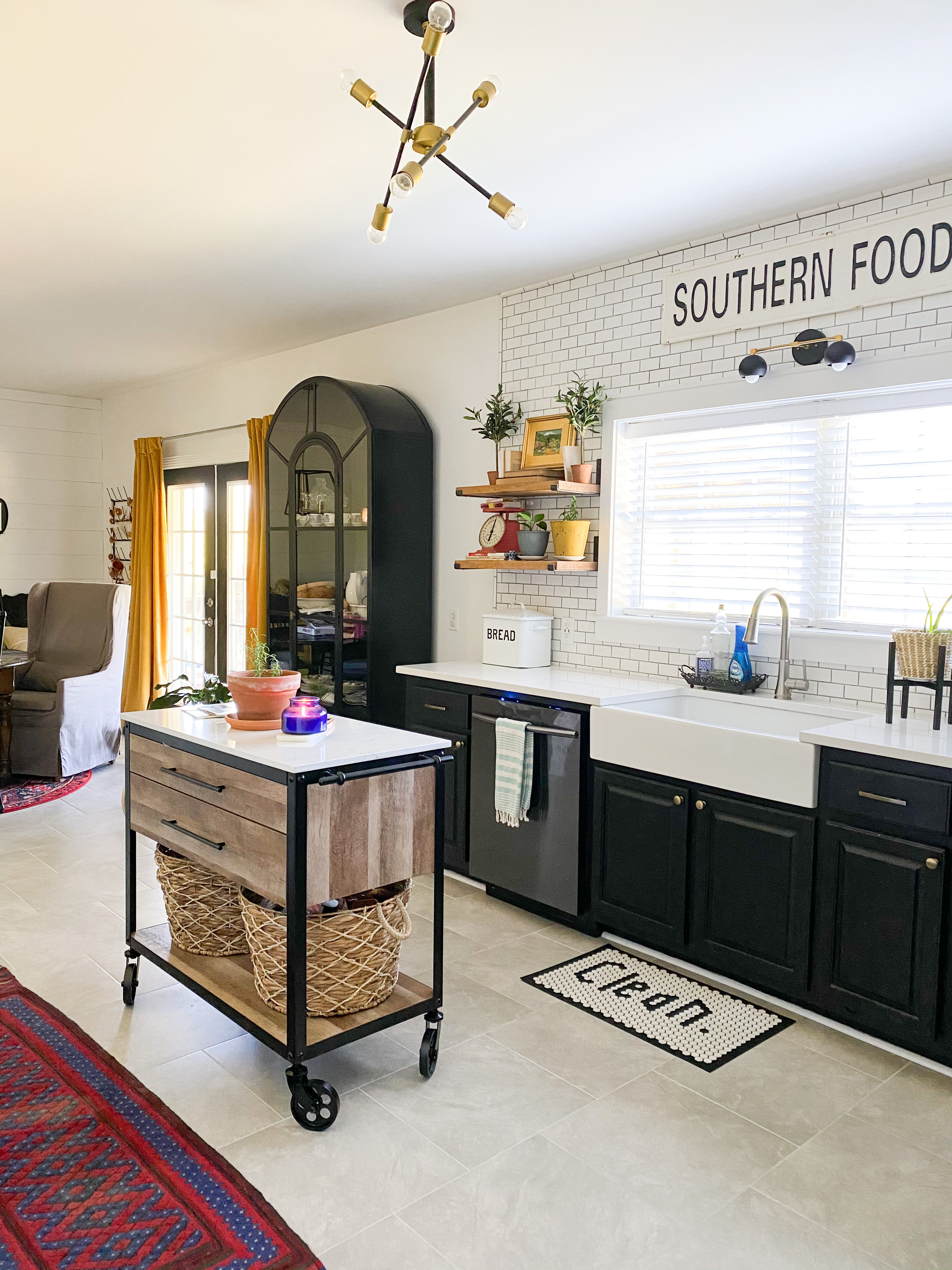 Same tips applies for kitchen areas.  There's a lot of controversy over having a rug in the kitchen.  I believe it adds some warmth + coziness to the space.  Choosing a rug for your kitchen will depend on your layout.  Typically, a runner rug or a simple small rug in front of the sink spot will do.
Bathrooms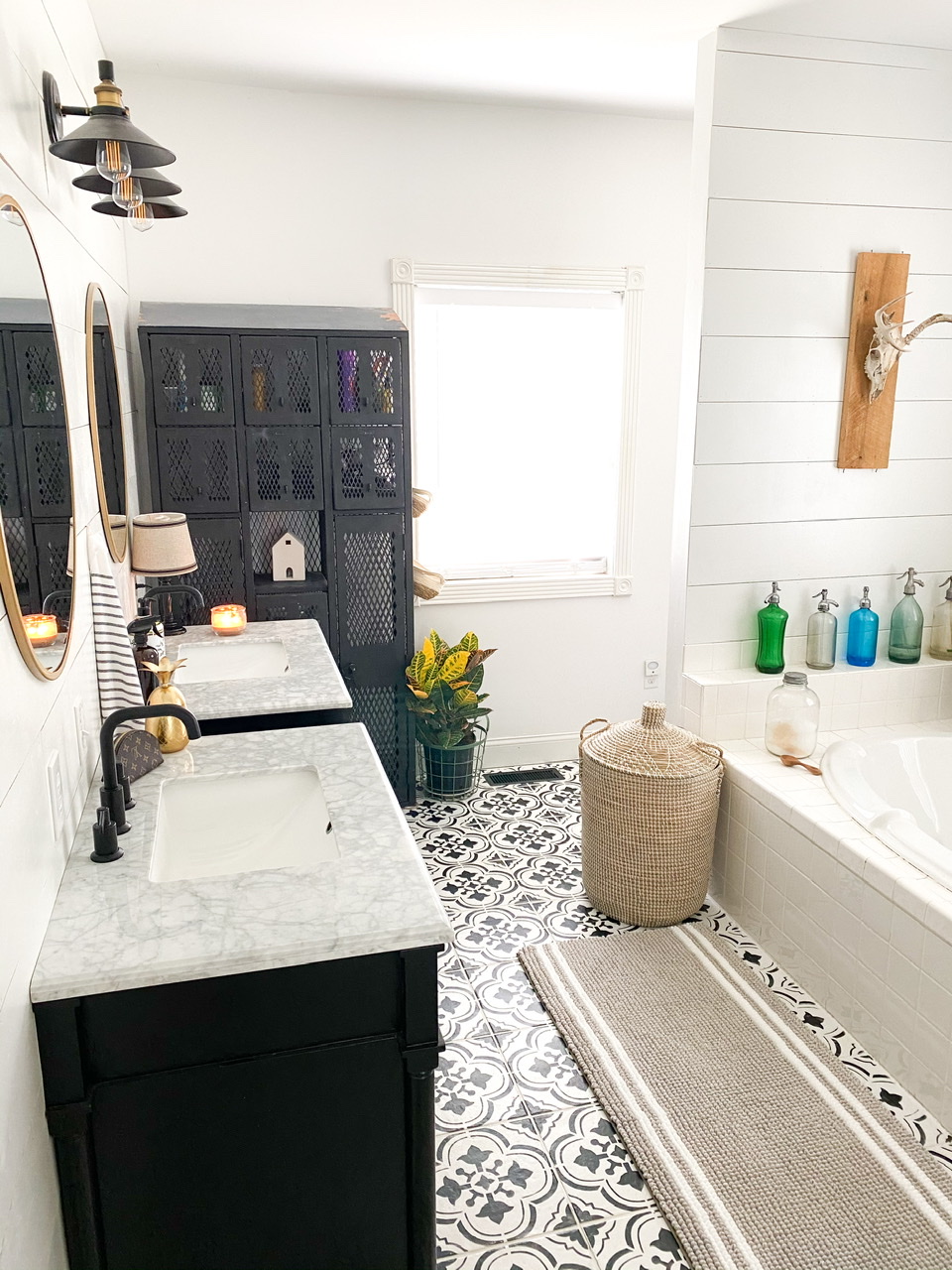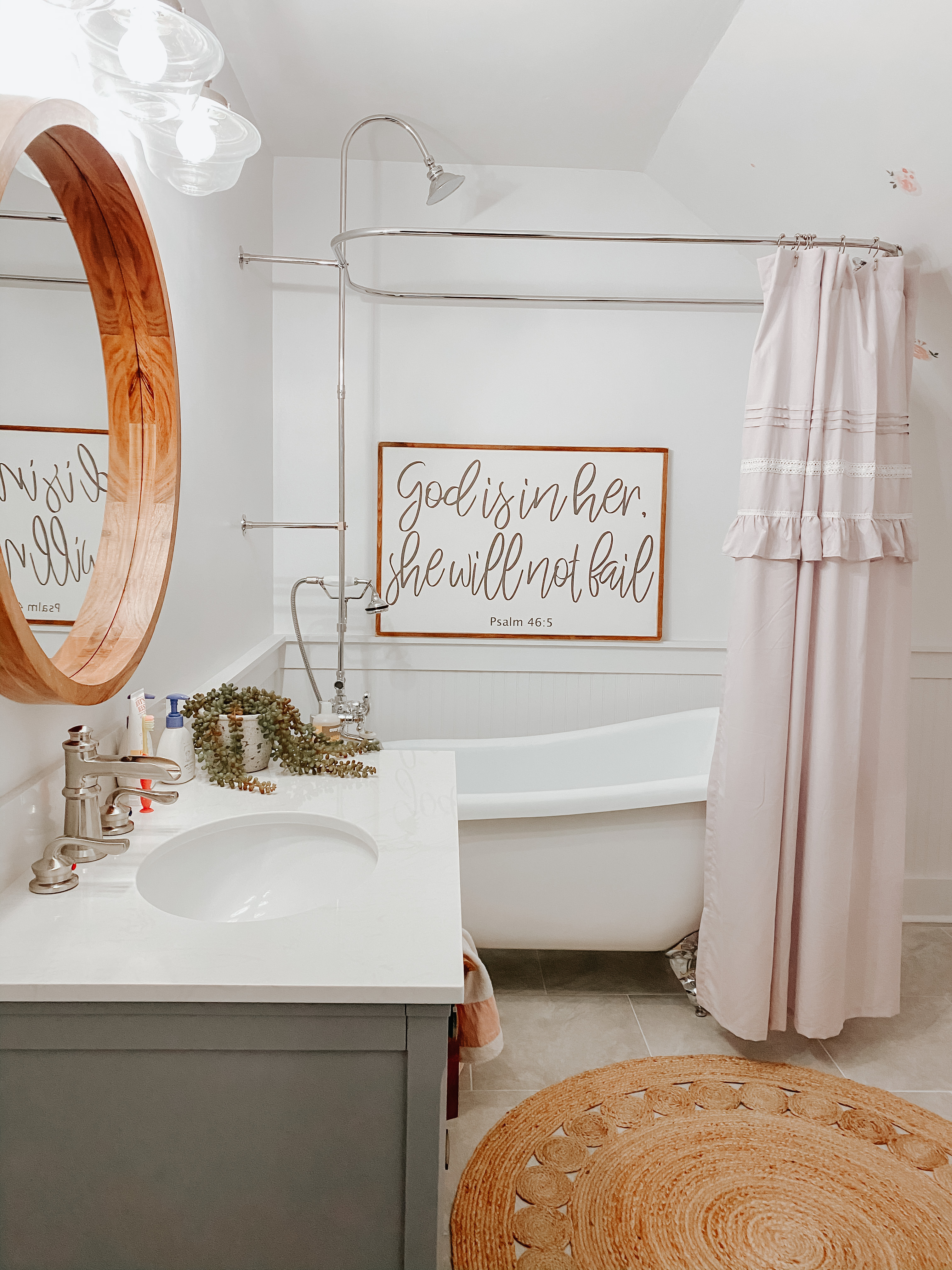 Again, for bathrooms it will depend on the size of your space + layout.  Typically, a bath mat rug size in front of the tub area will work just fine.  We chose a 4' round jute in this bathroom since we have a stunning round mirror in here.  The mirror is a wood tone so I wanted to draw the eye down. Typical rug sizes for bathrooms are 2×3, 3×5, 2×6, 2′ round and up.
Mudroom/pantry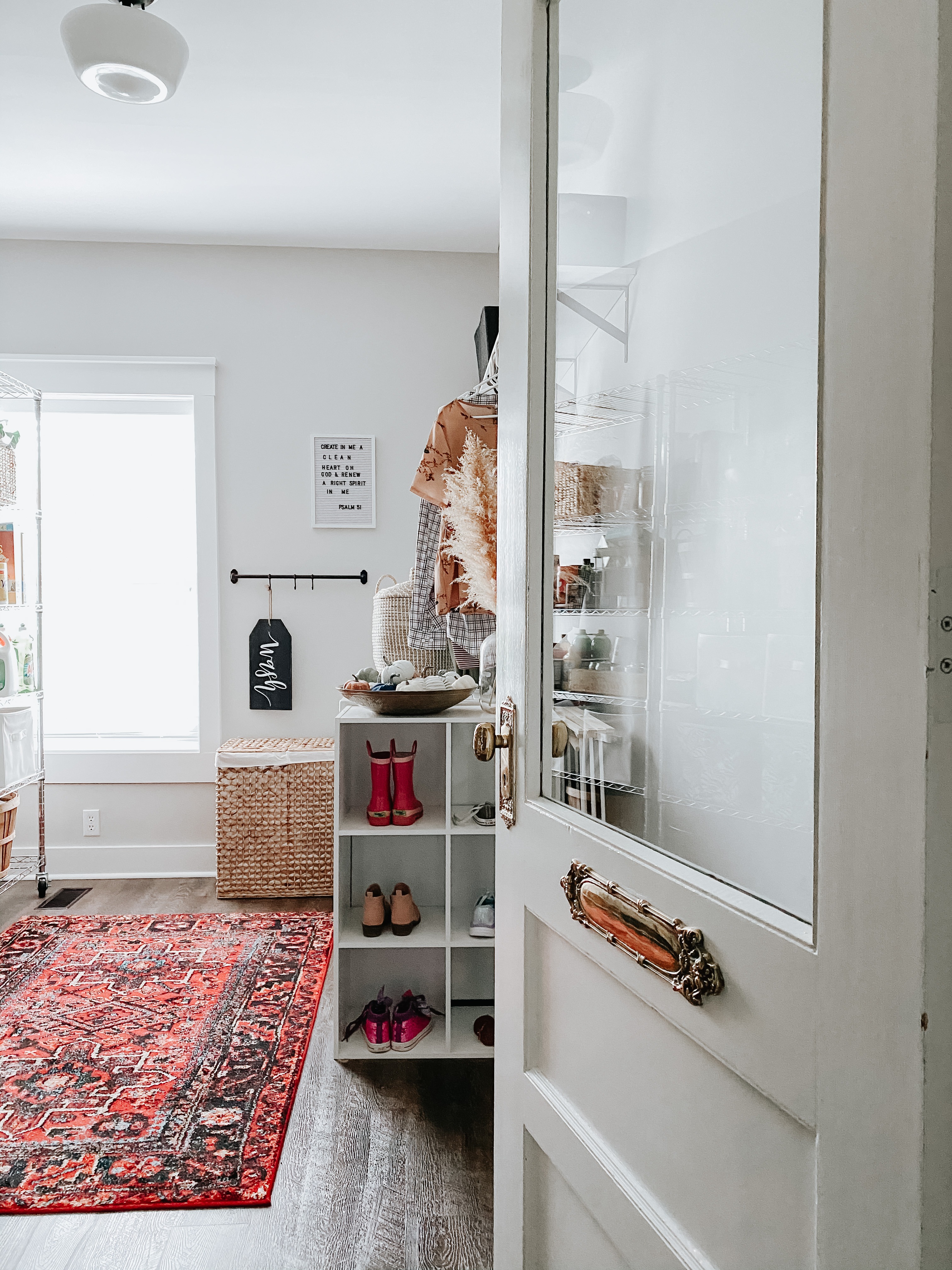 Just remember when you are measuring for a rug, not to plan to cover the whole area.  You don't want to cover all of the floor. I chose a 4×6 in this space. Typical sizes for a mudroom or foyer are 3×5, 4×6, 6,9
All rugs are linked here:
*the links below are affiliate links.  Doesn't cost you any more or any less to use these links.
[show_shopthepost_widget id="4208288″]
I hope this helps some of you guys when choosing a rug or rugs for your home!  What tips do you want me to share next?!? Tell me in comments.
Chat soon,
Heather