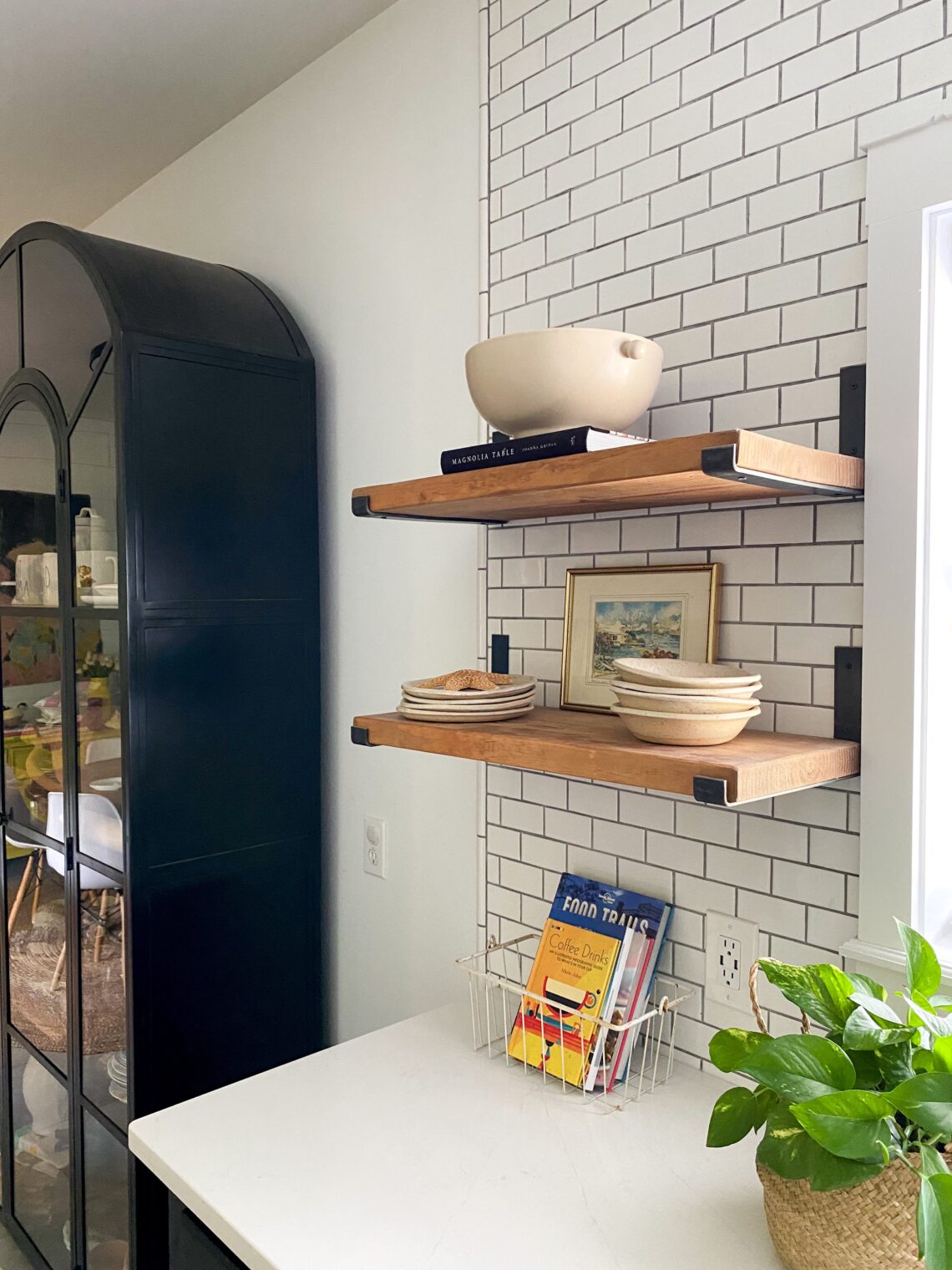 Open shelving diy + kitchen before
*this post contains affiliate links. It doesn't cost you any more or any less to use these links. We are grateful for your support
Let's take a trip down memory lane and look back at the before of our kitchen: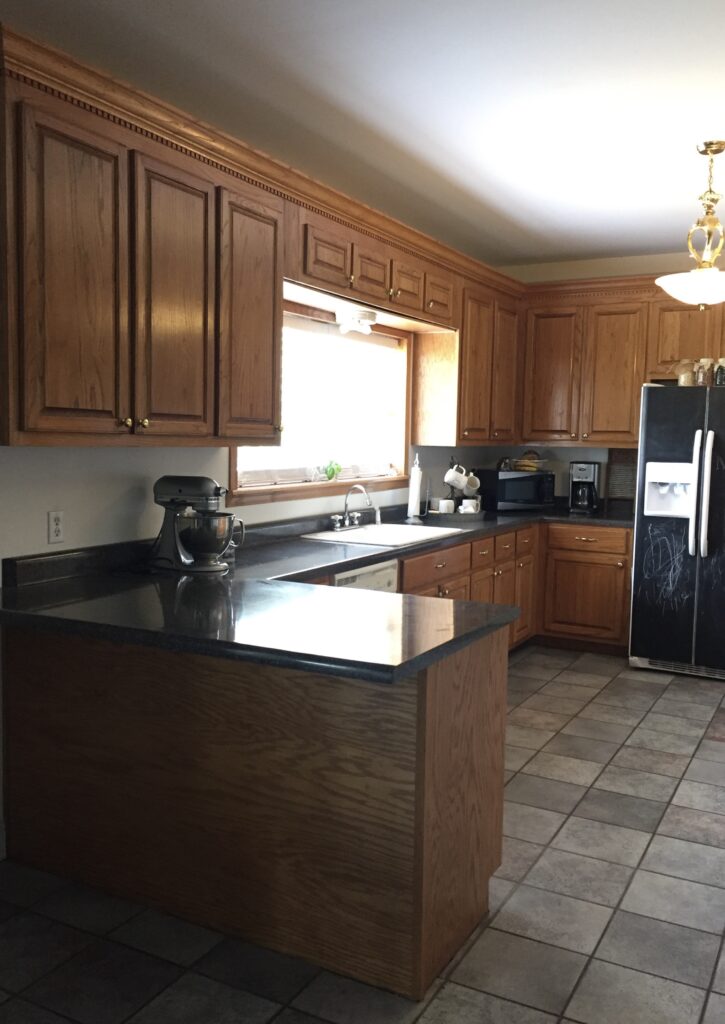 After: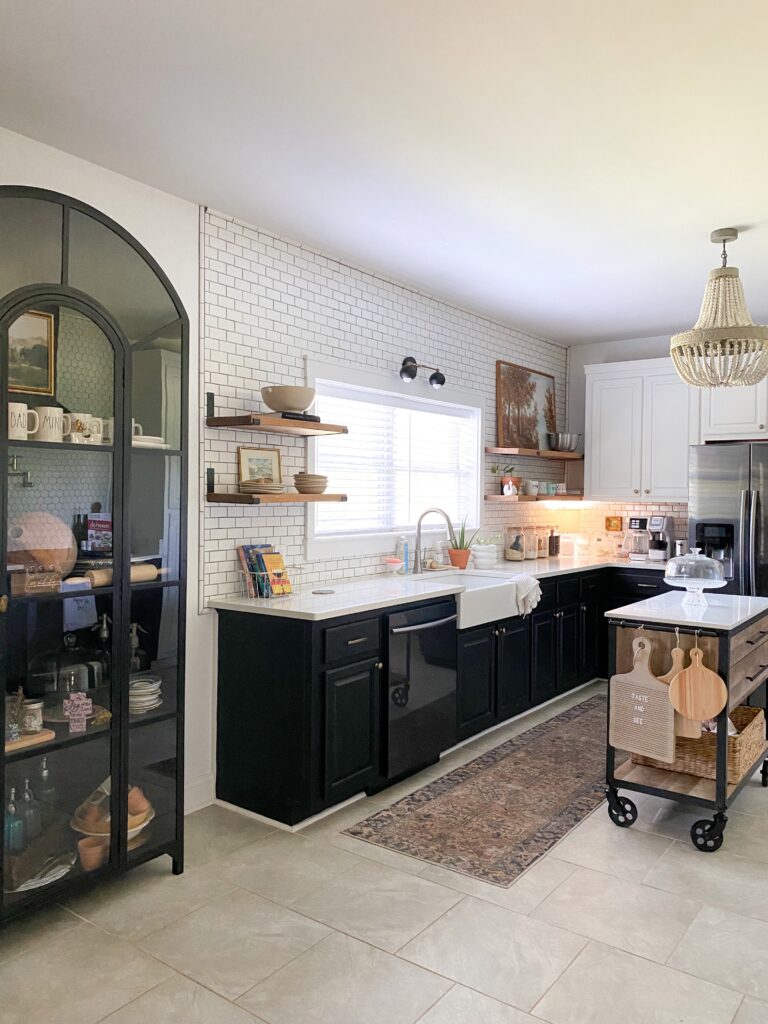 When we renovated (we worked with a contractor) we wanted to keep the solid oak cabinets. They are beautiful. I wanted to change the style of the cabinets so we removed the molding and adding a craftsman style molding. We removed the peninsula and the upper run of cabinets on the left wall. Gave them fresh paint (uppers painted picket fence and lowers painted coal black from Fusion Mineral Paint). We decided to add open shelving we used 2×12 southern pine boards (cut to size, sand edges + sealer) and shelf brackets from Amazon.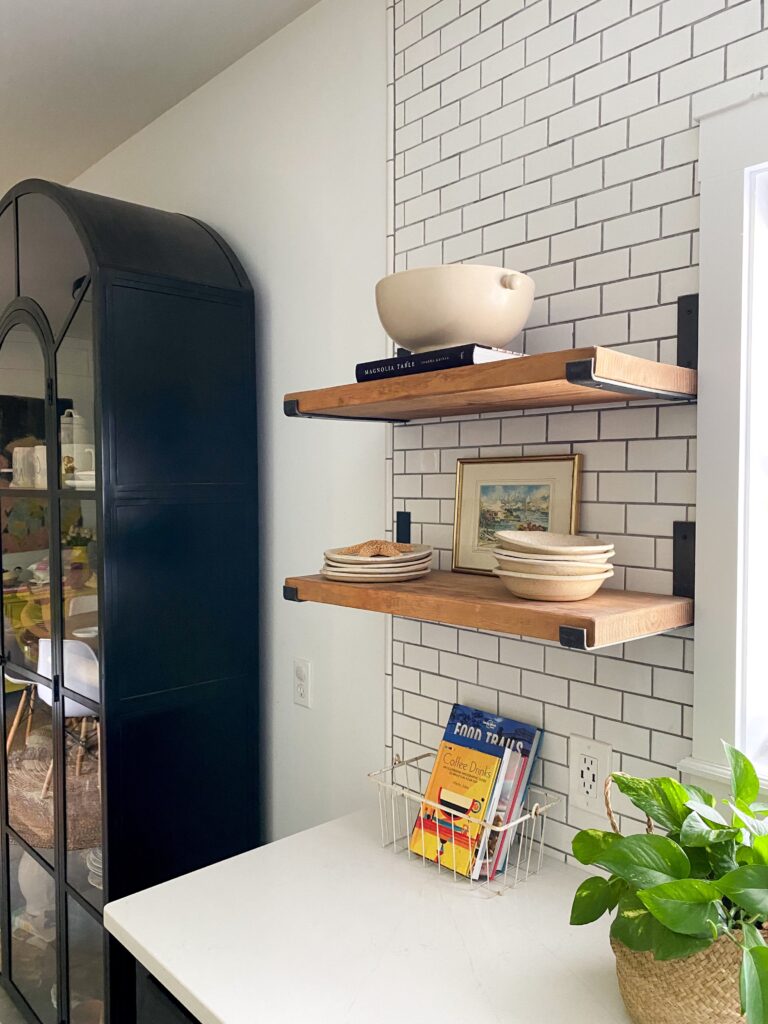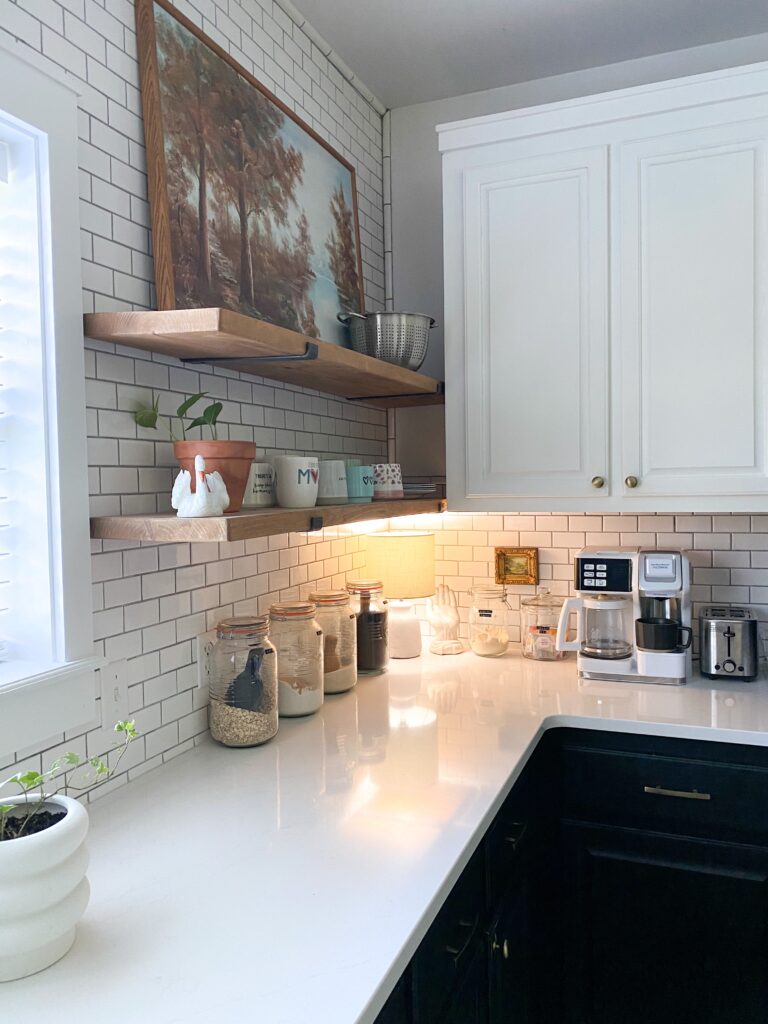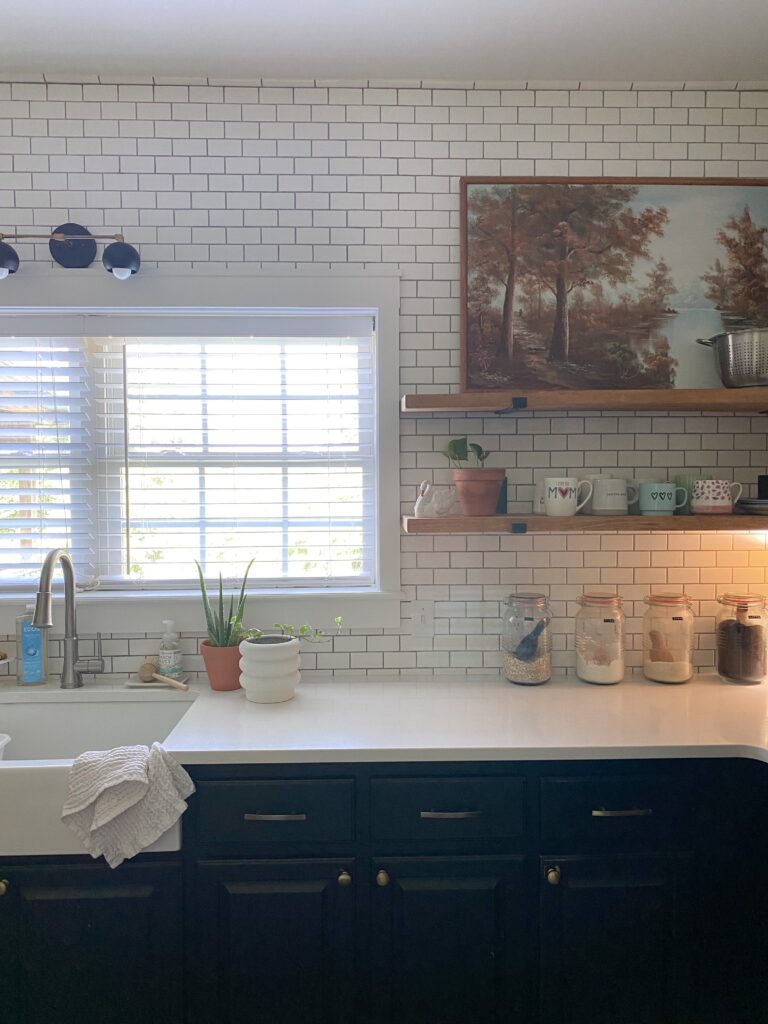 If you are interested in the install of our farm sink, click here. It's a universal drop in sink from Sinkology. You can remove your existing sink and literally drop this one right in. You can under mount as well like you see ours here.
Interested in seeing the opposite side of the kitchen? Click here.
Follow us for more budget interiors on our social channels: Instagram | Tiktok | Facebook |Pinterest