DIY Kitchen/Dining floors
Believe it or not, I love to blog and write my thoughts and love of the areas that my vision comes to life, especially when it's budget friendly.  I love being transparent with our own spaces in our home so you guys will feel confident in reaching out for a consult.  We are on phase 2 of our kitchen reno!  We recently painted and stenciled our kitchen/dining area floors.  Here's a before of space: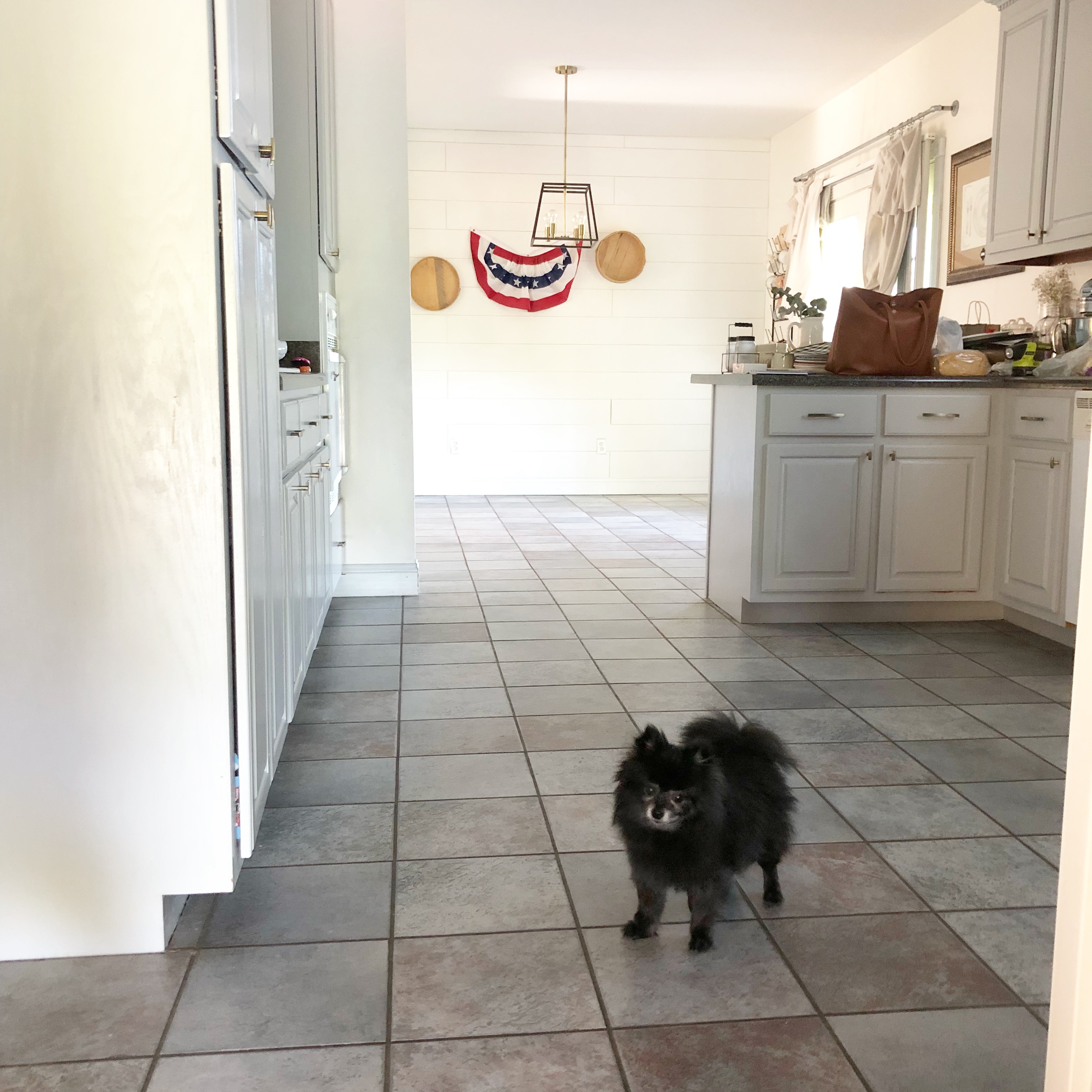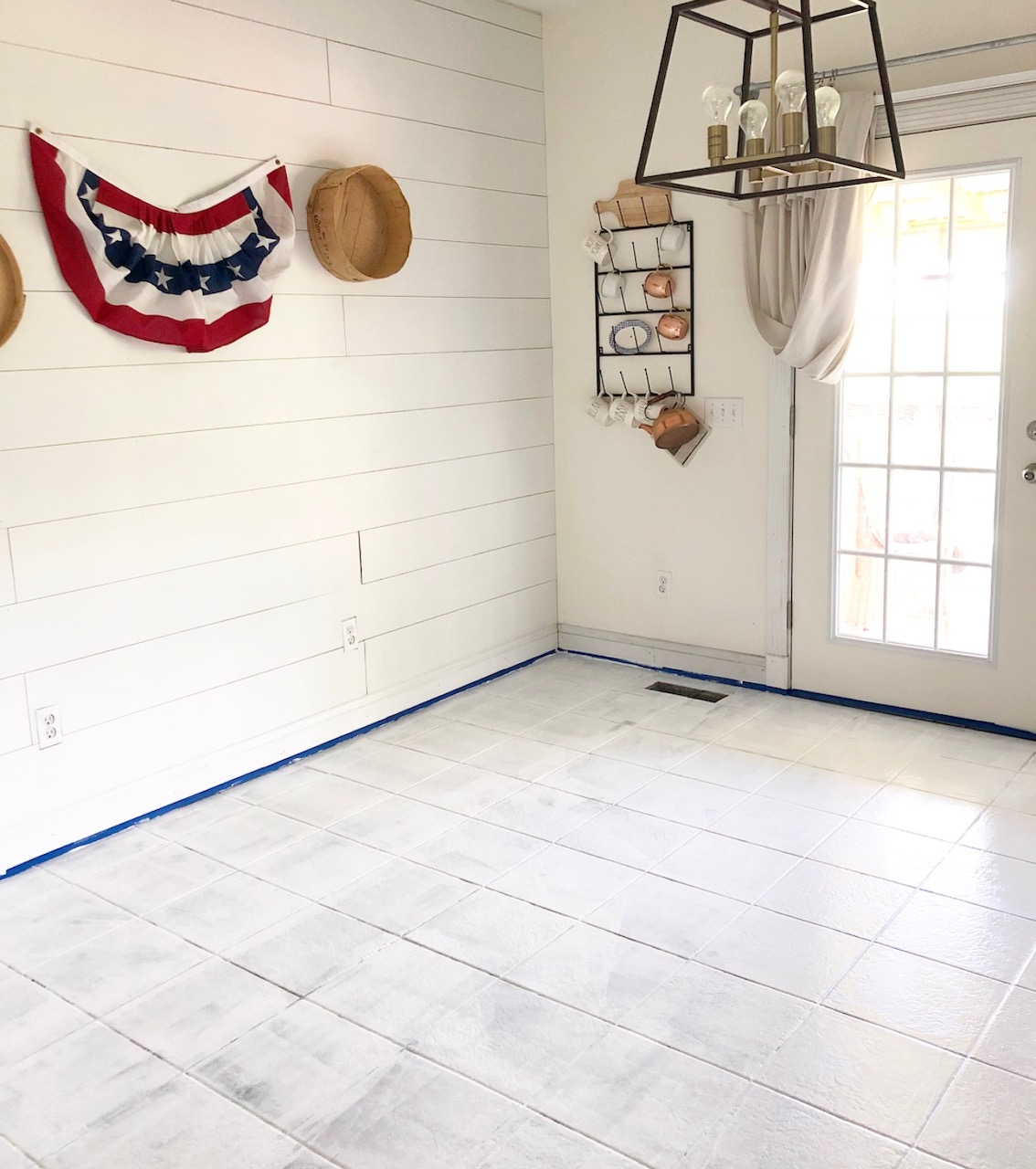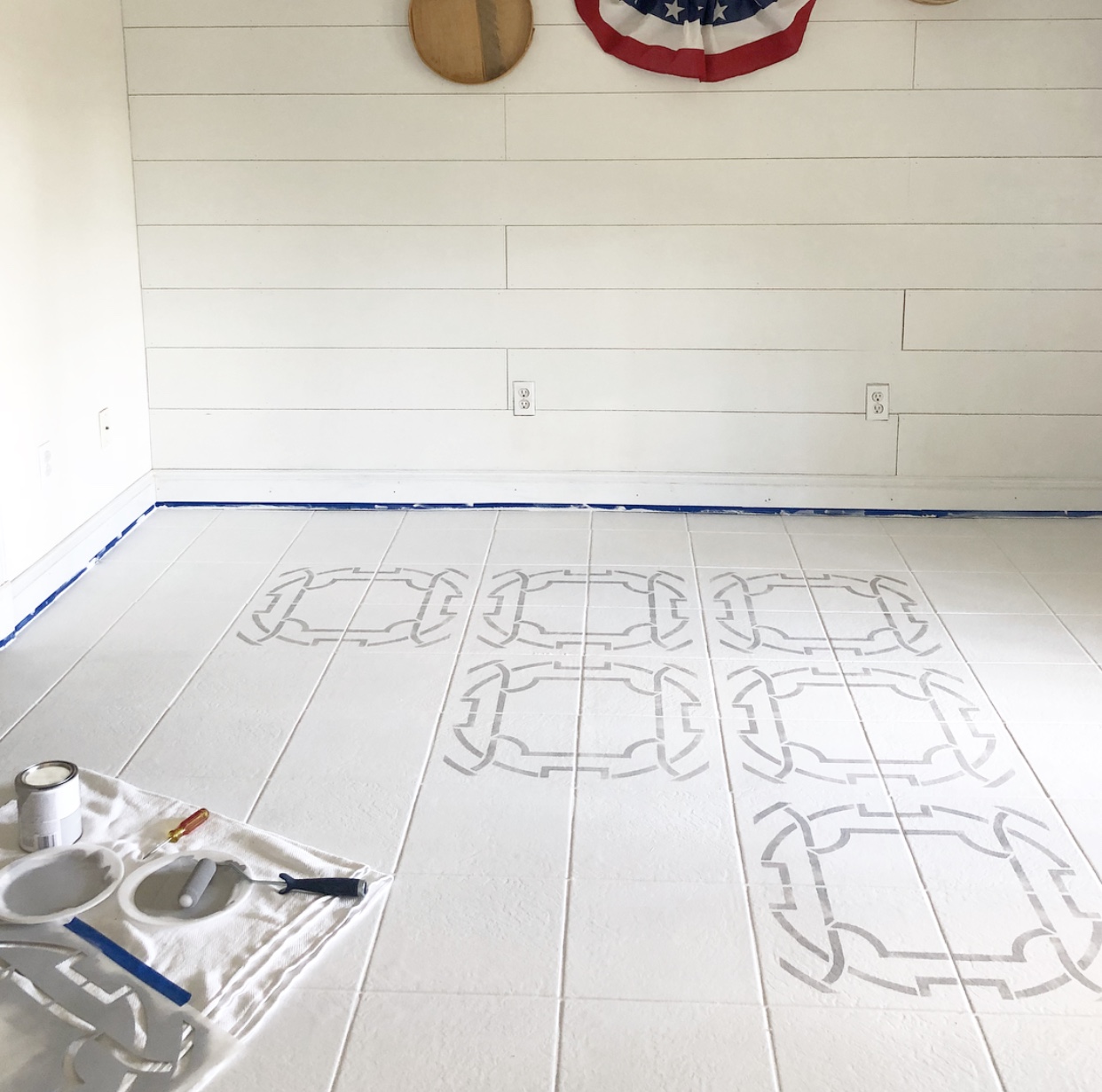 You can see it's a large area, so I chose a large stencil pattern.  The stencil I chose is from Royal Stencil Design's and it's the Contempo Trellis design in size 21.5"x21.5".
We used the same step by step process in here as we did in our master bathroom. If you are interested in a tutorial or a "how to" I rounded up a quick blog post here.
Since this area is a high traffic area, my plan is to freshen up the sealer every 6ish months in the common traffic areas.  As with anything paint wise, touch ups here and there will be necessary.  Ok, are you ready to see our current view?!?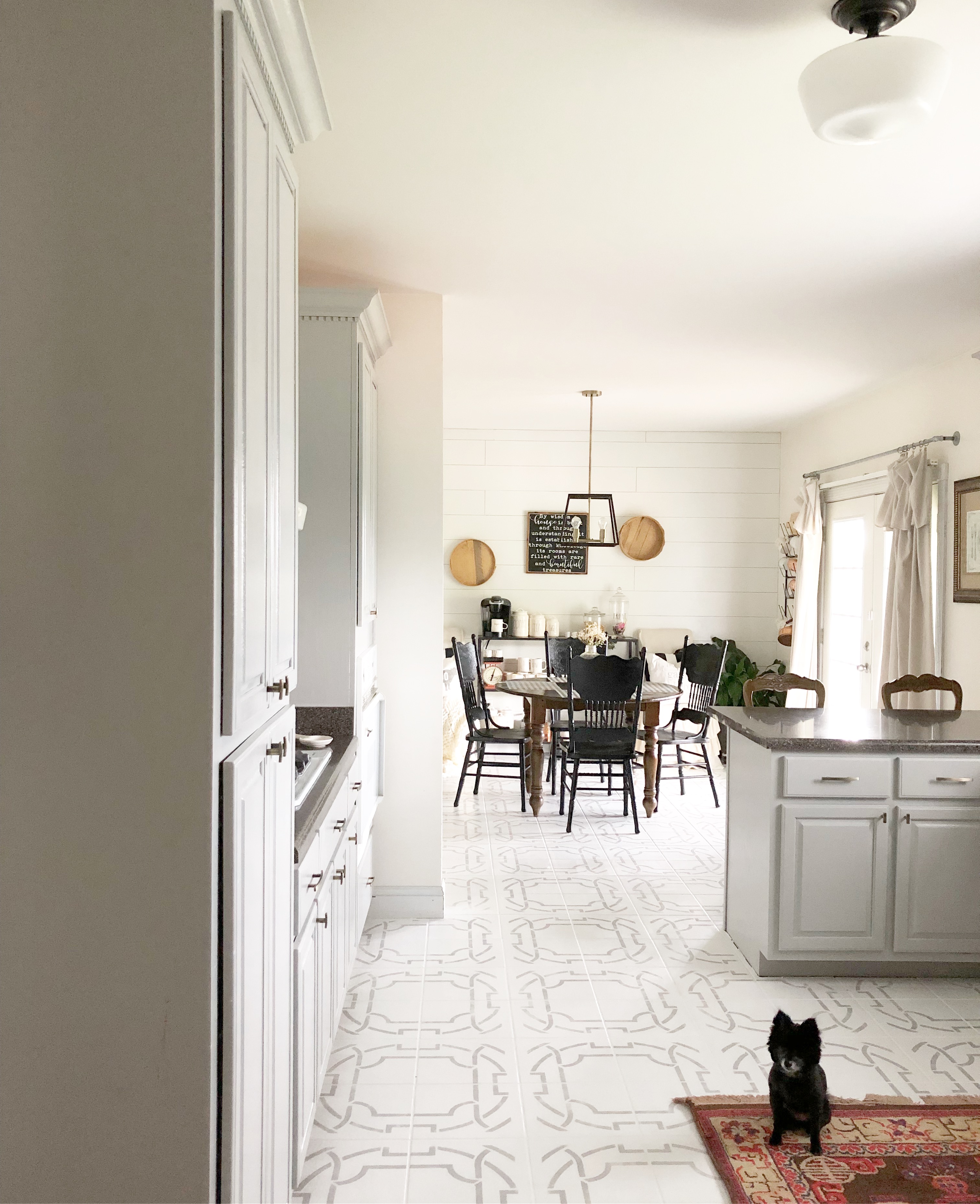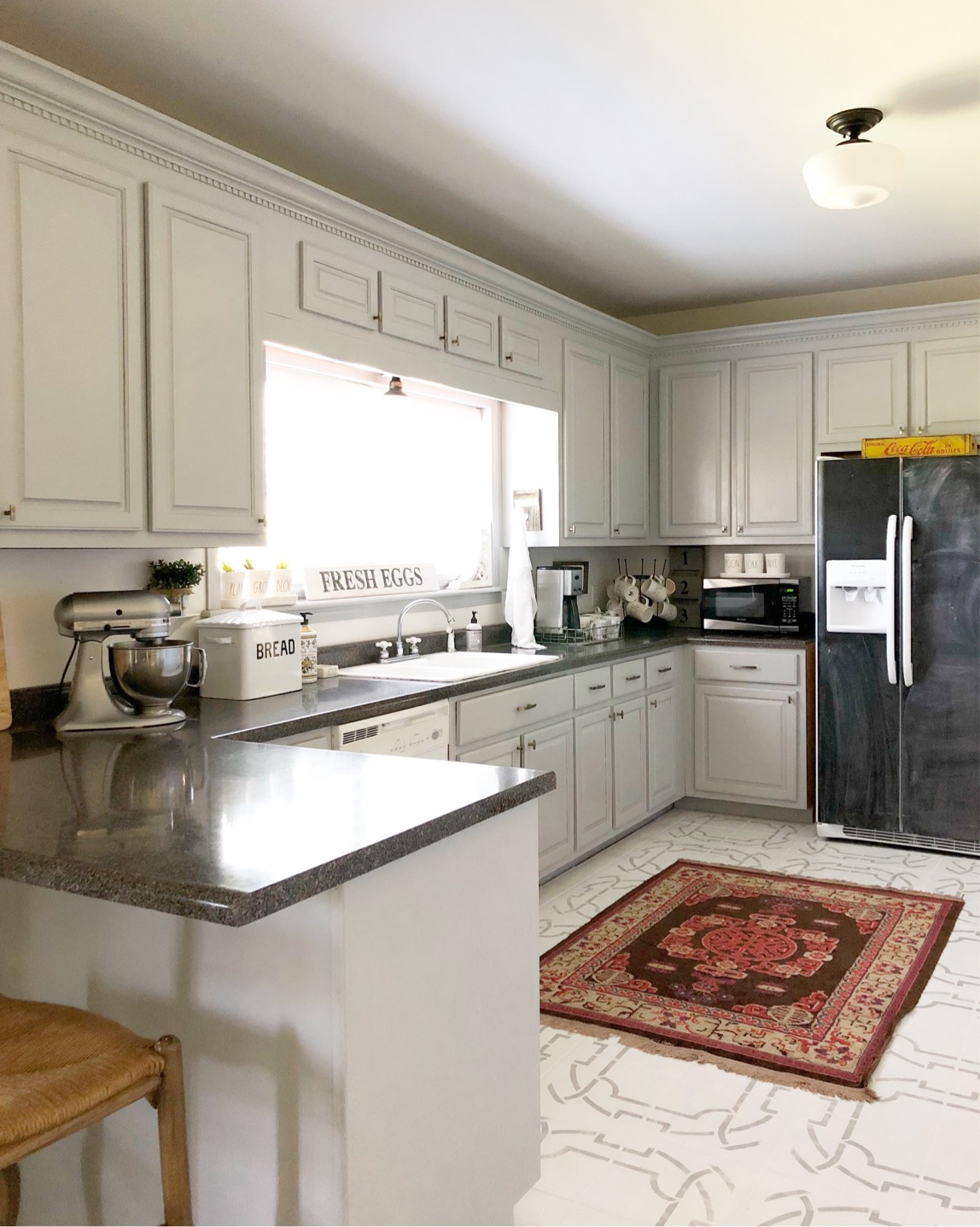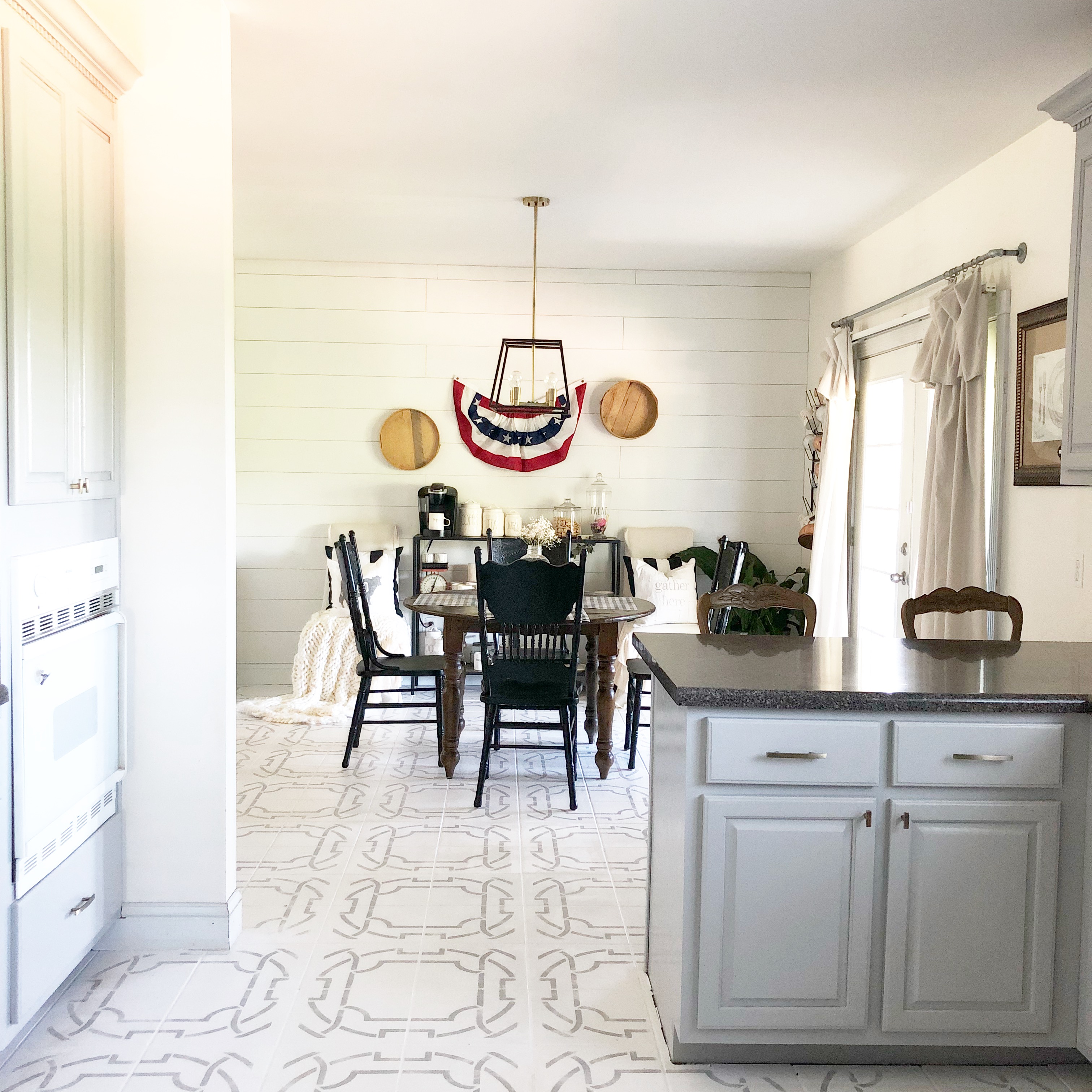 If you are an Instagram user, you can also find a tutorial there saved under my story highlights, click here to follow!
So, what do you guys think?!?