I had so many questions about our outdoor curtains, so I thought I would share a quick post. I decided to simply use drop cloths because, well they are not expensive. I wasn't sure I wanted curtains but after trying the drop cloths I love the look! Here's what I did: I bought two 6×9 drop cloths, I washed and dried them (I would wash and dry, otherwise they STINK and shed). I layed them down flat and simply cut them down the middle, long ways. So each panel is 3' wide. Then I folded over the top about 21". I used the curtain ring clips to hold each panel. I bought inexpensive little rods to use to hang them on. All of the sources are linked here.
Many of you wanted to know how the drop cloths would hold up to mold and mildew. I only have 4 panels so when it's going to be rainy, I plan on pulling these down as well as the cushions and bringing inside. Some of you guys said yours molded even when scotch guard. So, if you do not plan on moving these inside on heavy rain days, I would suggest true outdoor curtains for your area! I hope this helps you guys! As for furniture in this space, the coffee table on casters is a total pallet diy. The bench is from Target. The chair set is Target Project 62 brand but I found them for less than half price on Facebook Marketplace! Here's the before of the space: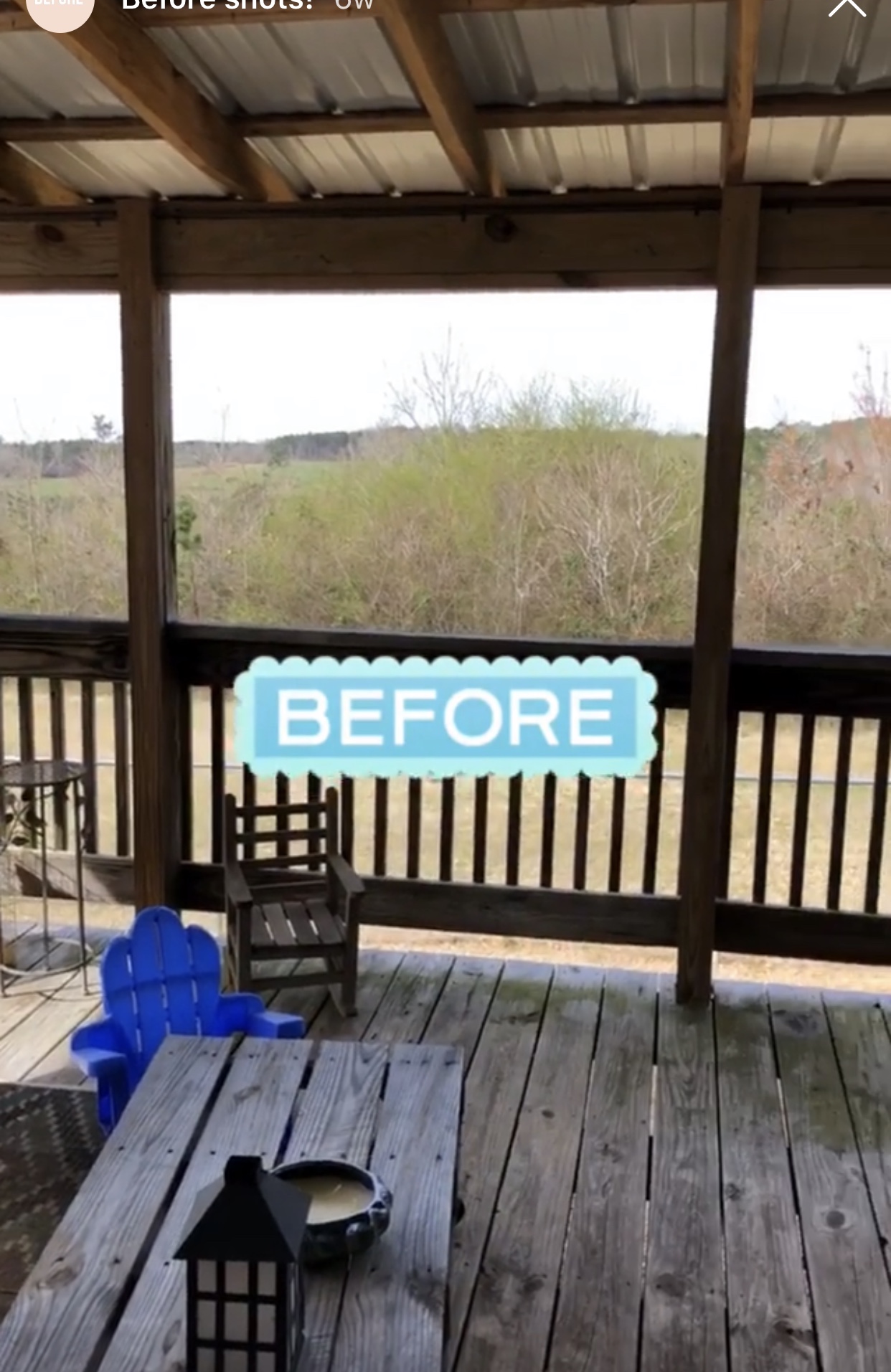 Here are a few after photos: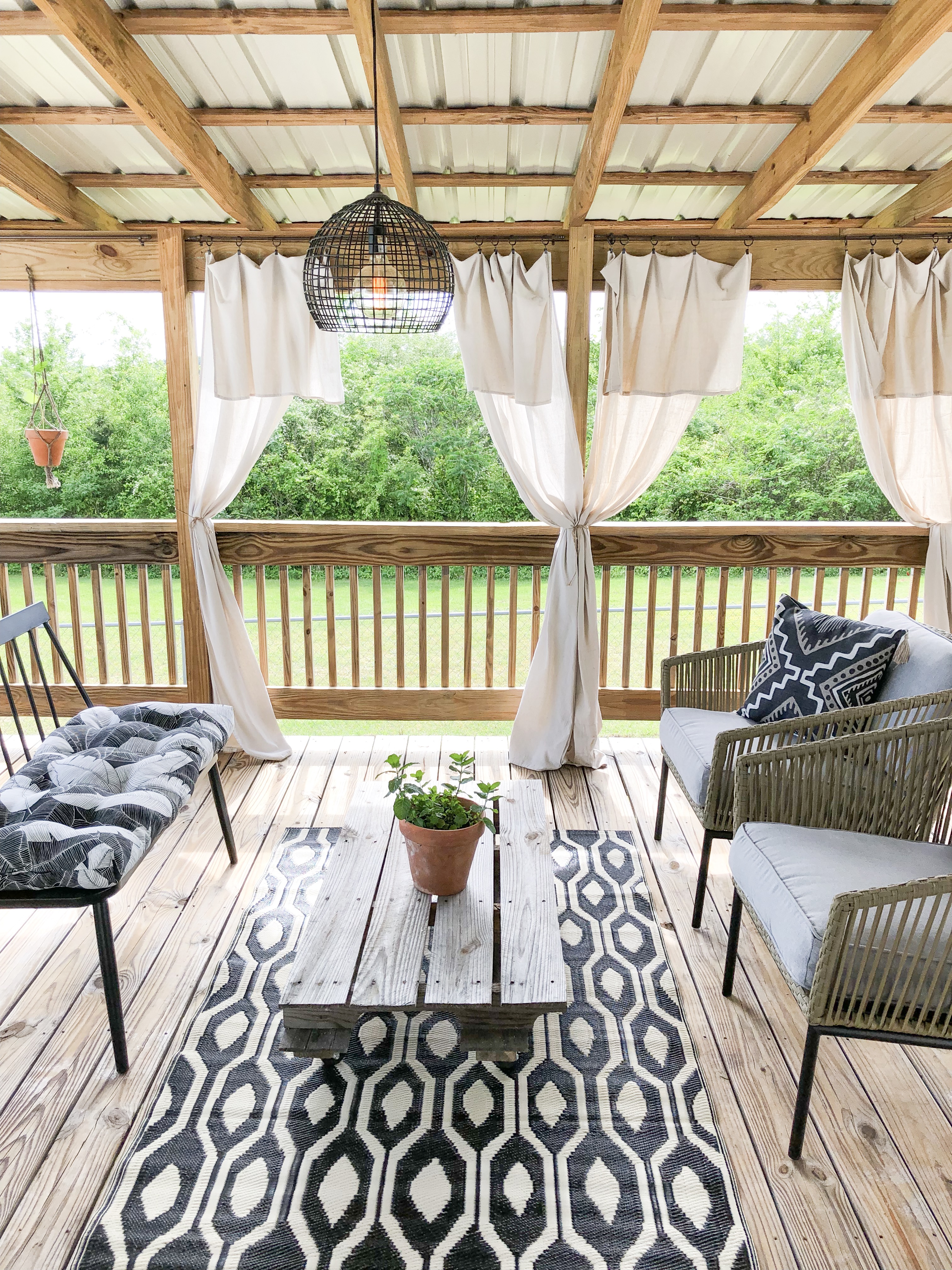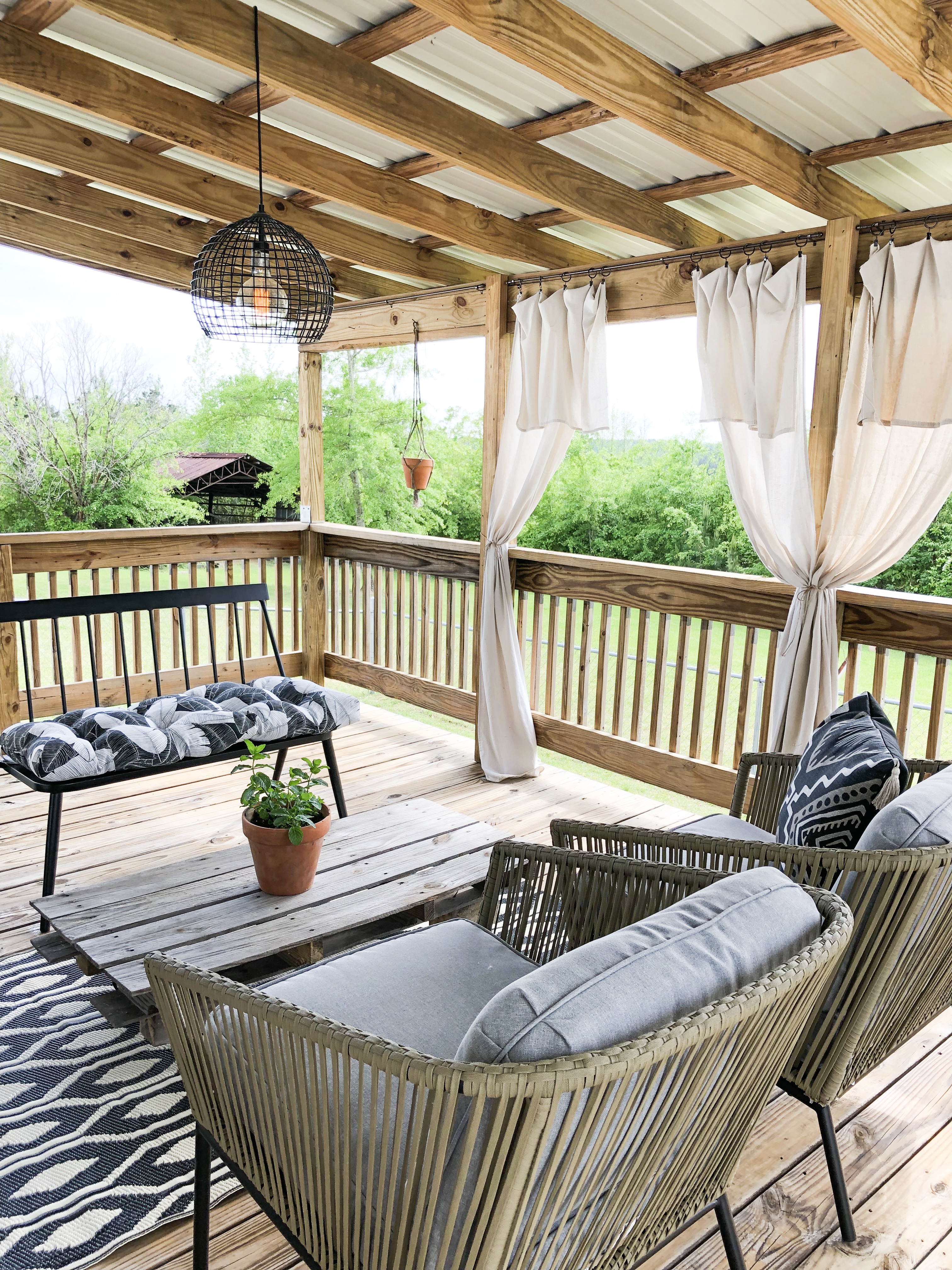 Here's what we've added to our back deck over the past few years: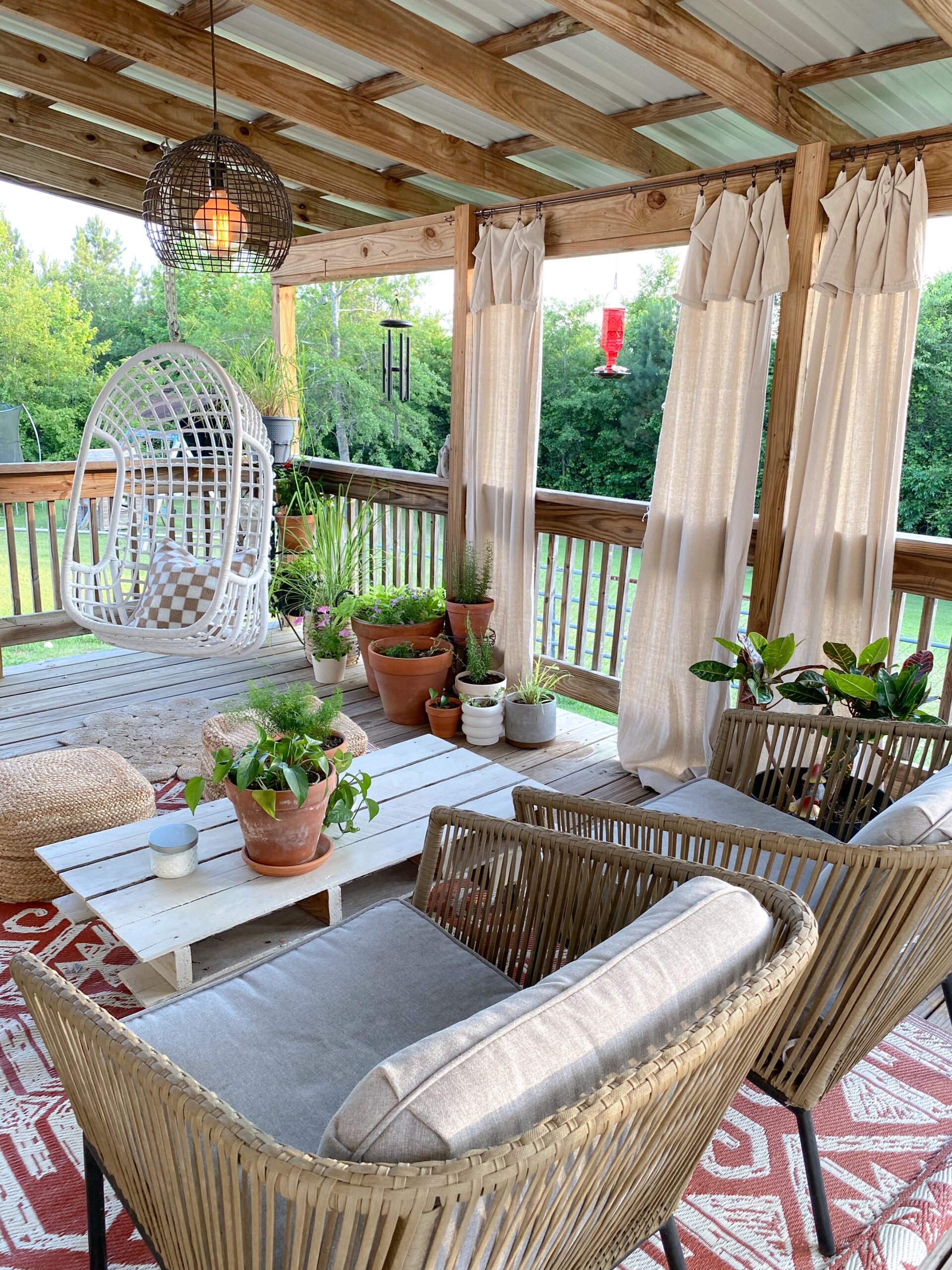 I hope you enjoyed your photo back porch tour! So, tell me, what are your porch must haves?
Take a look at one of our publications via Apartment therapy showing how to create a welcoming front porch, here.