Bathroom design
,
farmhouse
,
home decor
,
Interior Design
,
interior styling
,
Lighting
,
modern farmhouse
,
modern farmhouse style
,
modern interiors
,
rugs
,
Traditional Home
,
Uncategorized
,
vintage rug
Master bathroom reveal
.
Thank you Vintage tub and bath for sponsoring this post.  The opinions are my own.
Our master bathroom is our last room in our home to completely update.  We waited for about 3 years before we renovated our home.  It is a good idea to live in your space for awhile and really think about how you want each space to function as well as budget wise.  Our bathroom doesn't have a shower, only a large garden tub.  Pretty dreamy if you ask me but my husband needs a shower in our bathroom to make it functional for him.  We chose the same style shower system we installed upstairs in the girls bathroom.  If you are interested in that blogpost you can read it here. Now for some before pictures of our master bathroom space: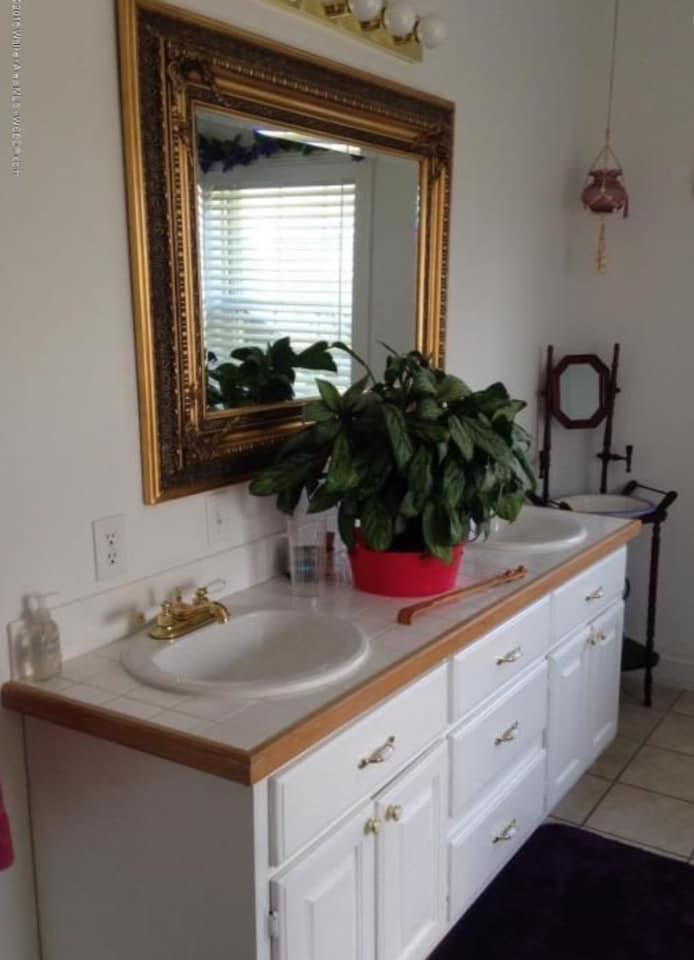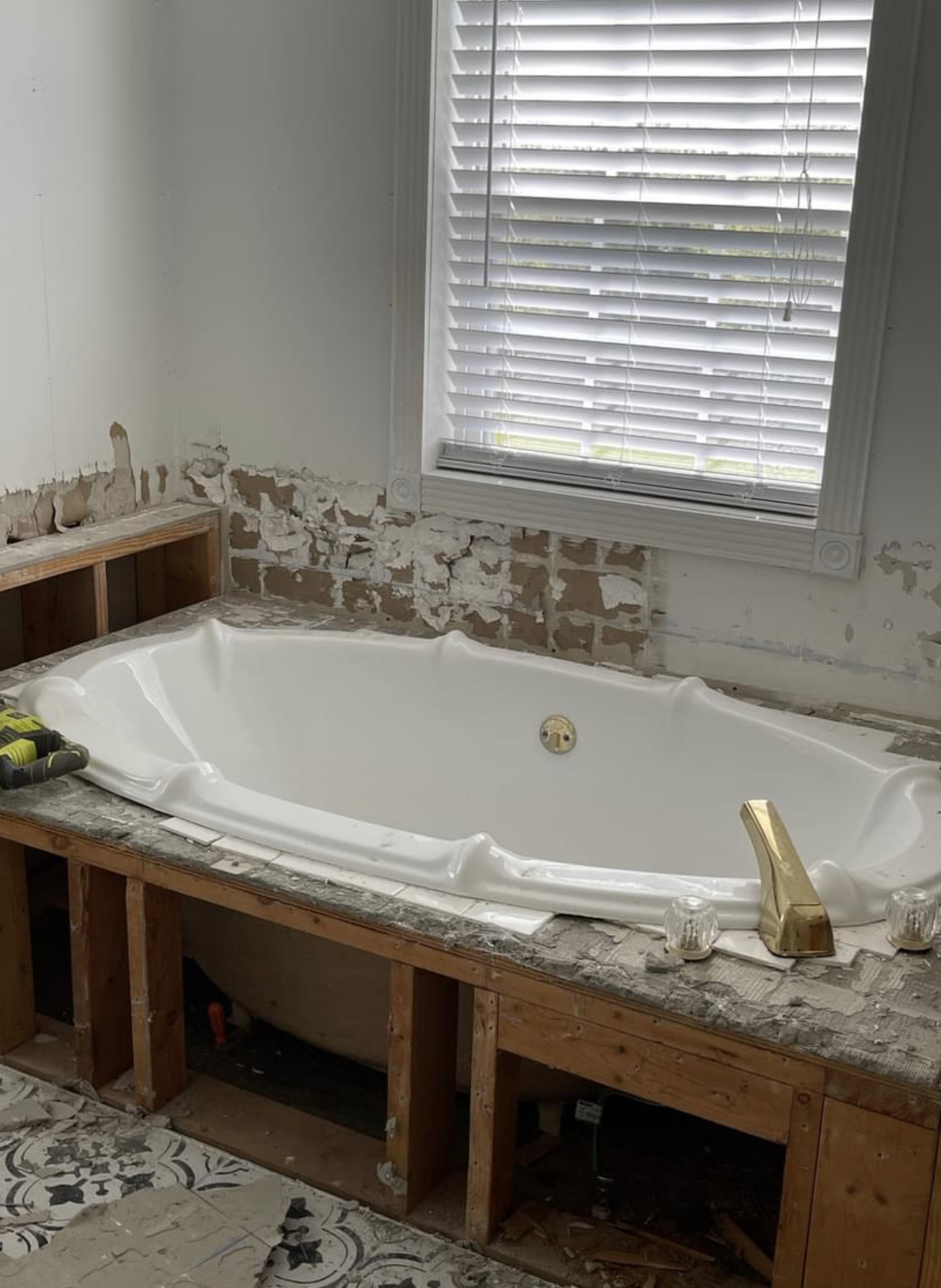 You can see our existing garden tub, its huge.  I wanted a smaller, more water saving bathtub.  Clawfoot tubs are perfect for only using the amount of water you need to be comfortable in the bath.  I decided to go with the Vintage tub and bath Bristol tub and shower system set.  You can view it here.  We wanted to keep this budget friendly and as functional as possible so we decided not to build a tile shower and to use this clawfoot tub and shower system in place of the garden tub.
The tub wasn't hard to plumb or install at all.  Vintage Tub and Bath, has really good installation and specification PDF's to help guide you and make install a breeze.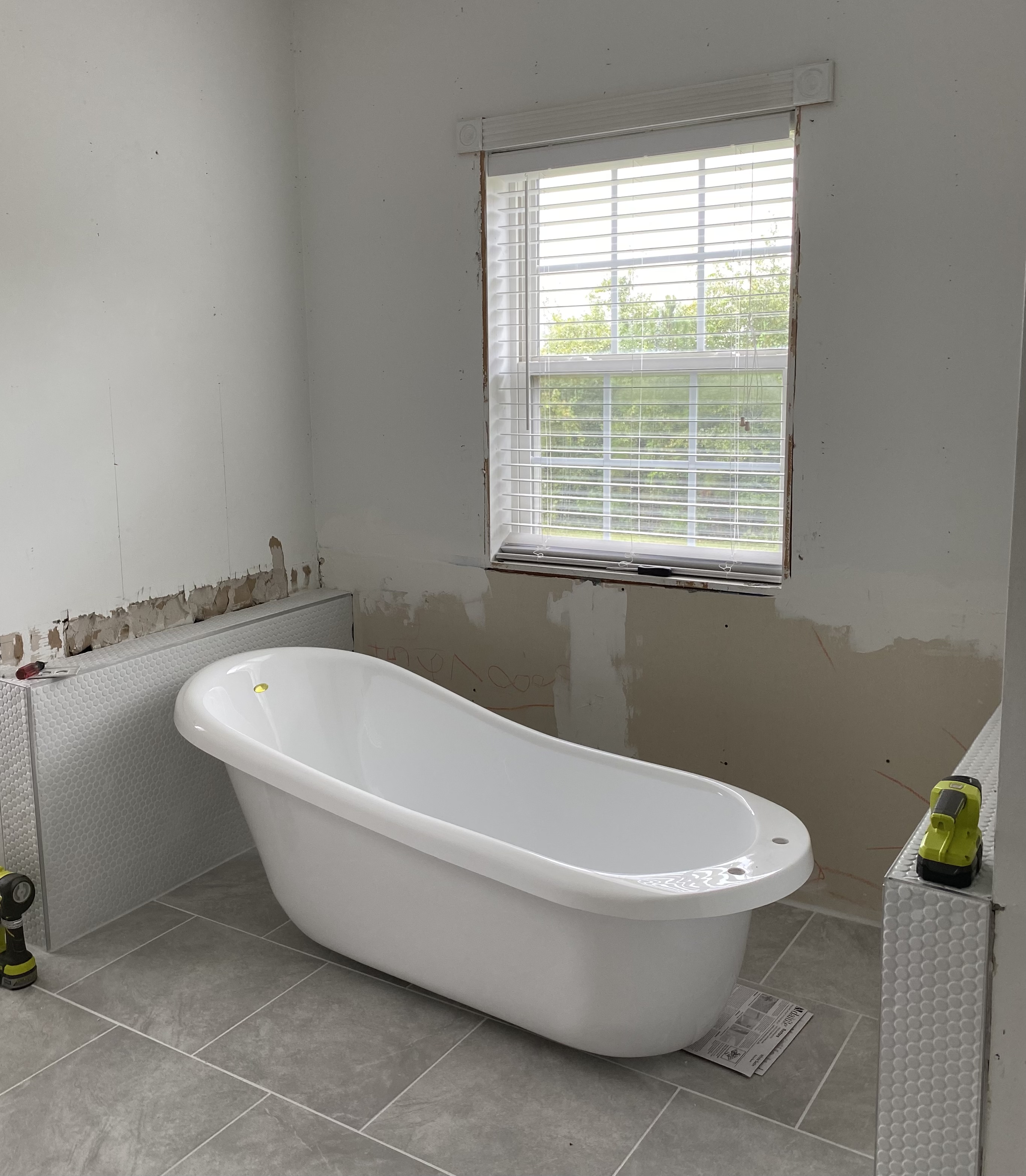 After laying new tile flooring, we sat the tub to measure for the plumbing.  Not much plumbing work is needed, it just needs to be relocated a few feet.  I wanted to add a bathroom rolling cart so we left a little more space from the wall to the tub on the front end.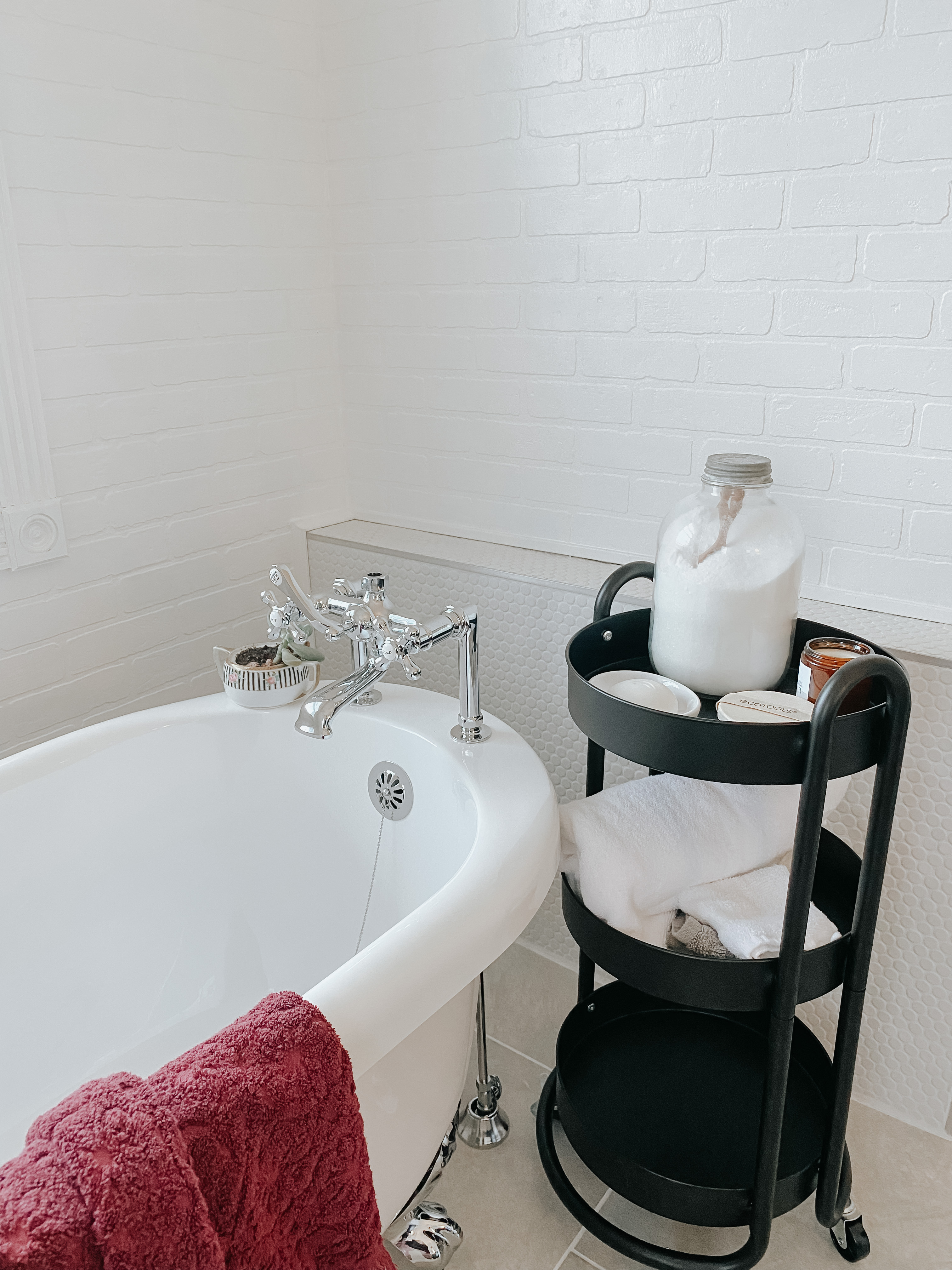 I am a bath diva, so I love things within reach.  With a clawfoot or stand alone tub, you don't have much storage options.  This budget cart is perfect to store by bath products. You also could build open shelves above your tub or a cool bath tray to store items you need within reach. Here are a few more views of the space: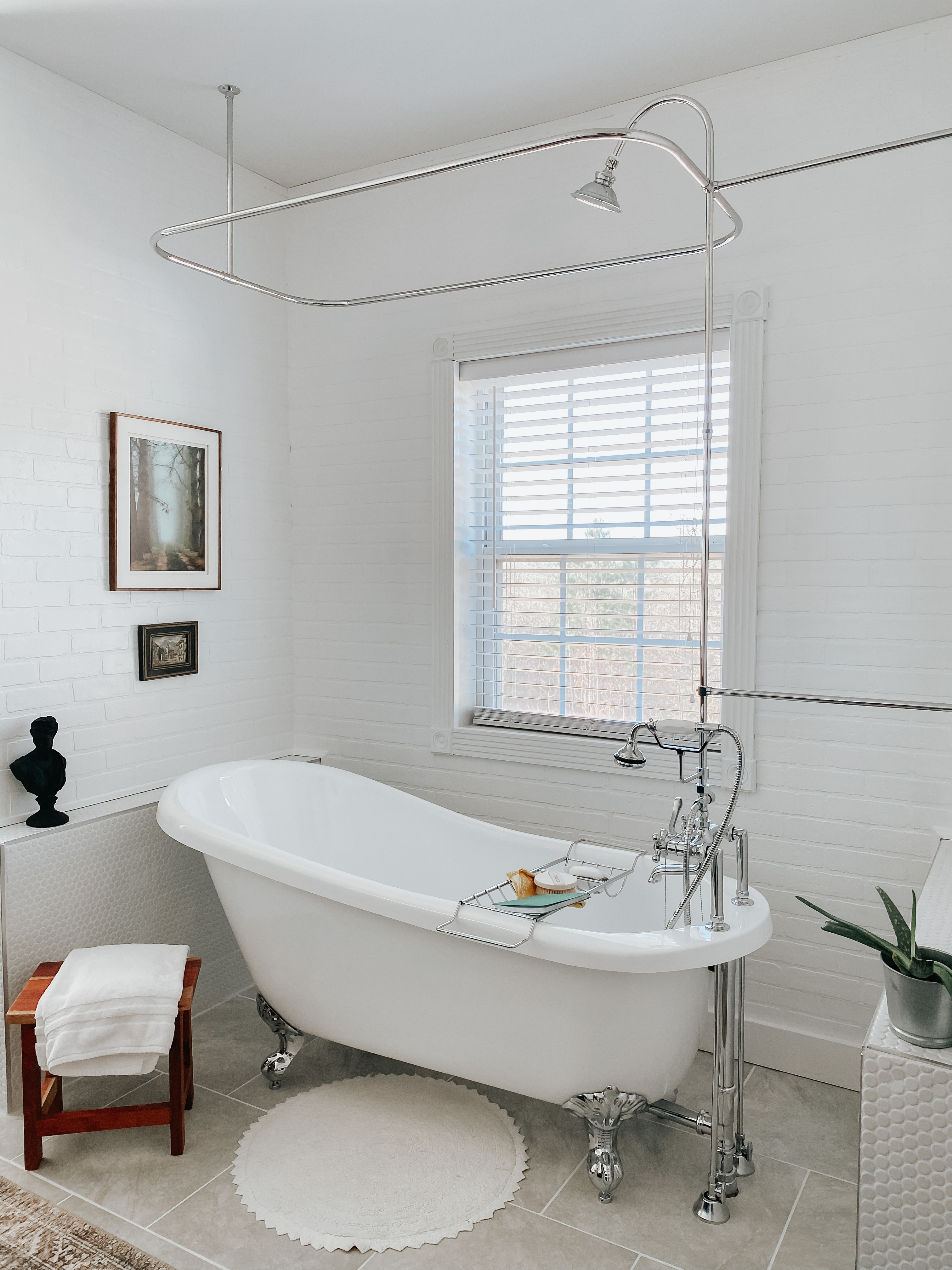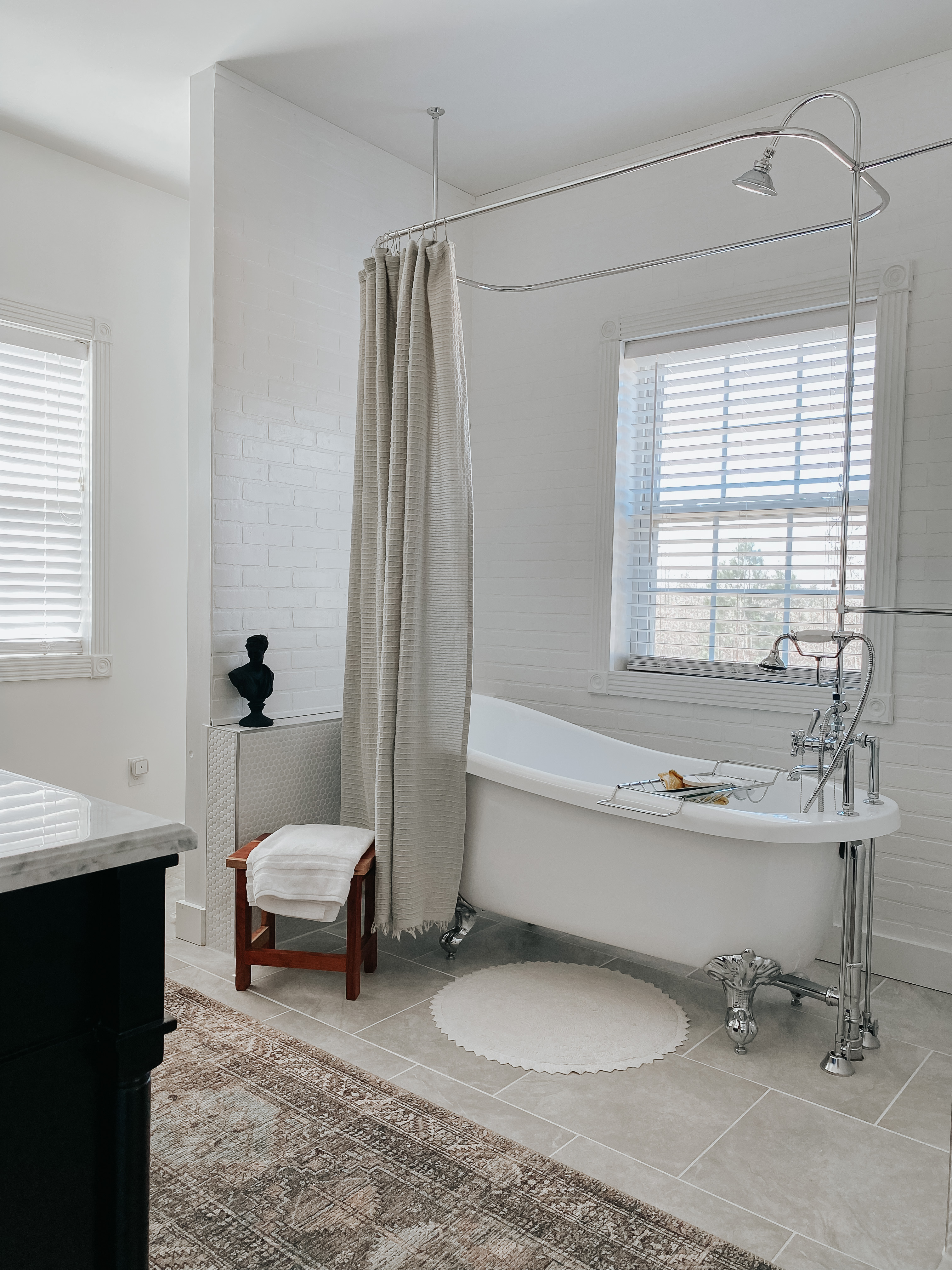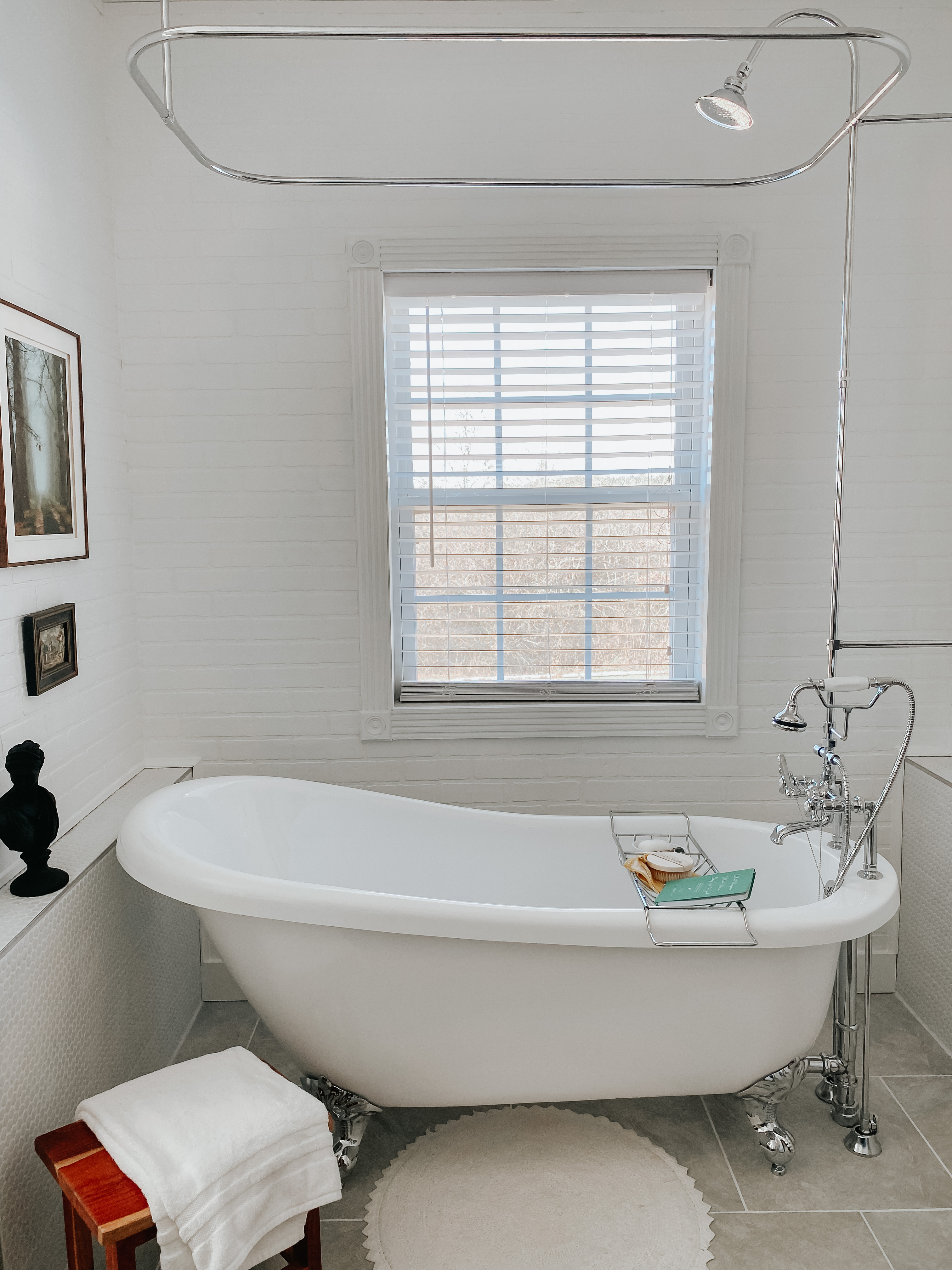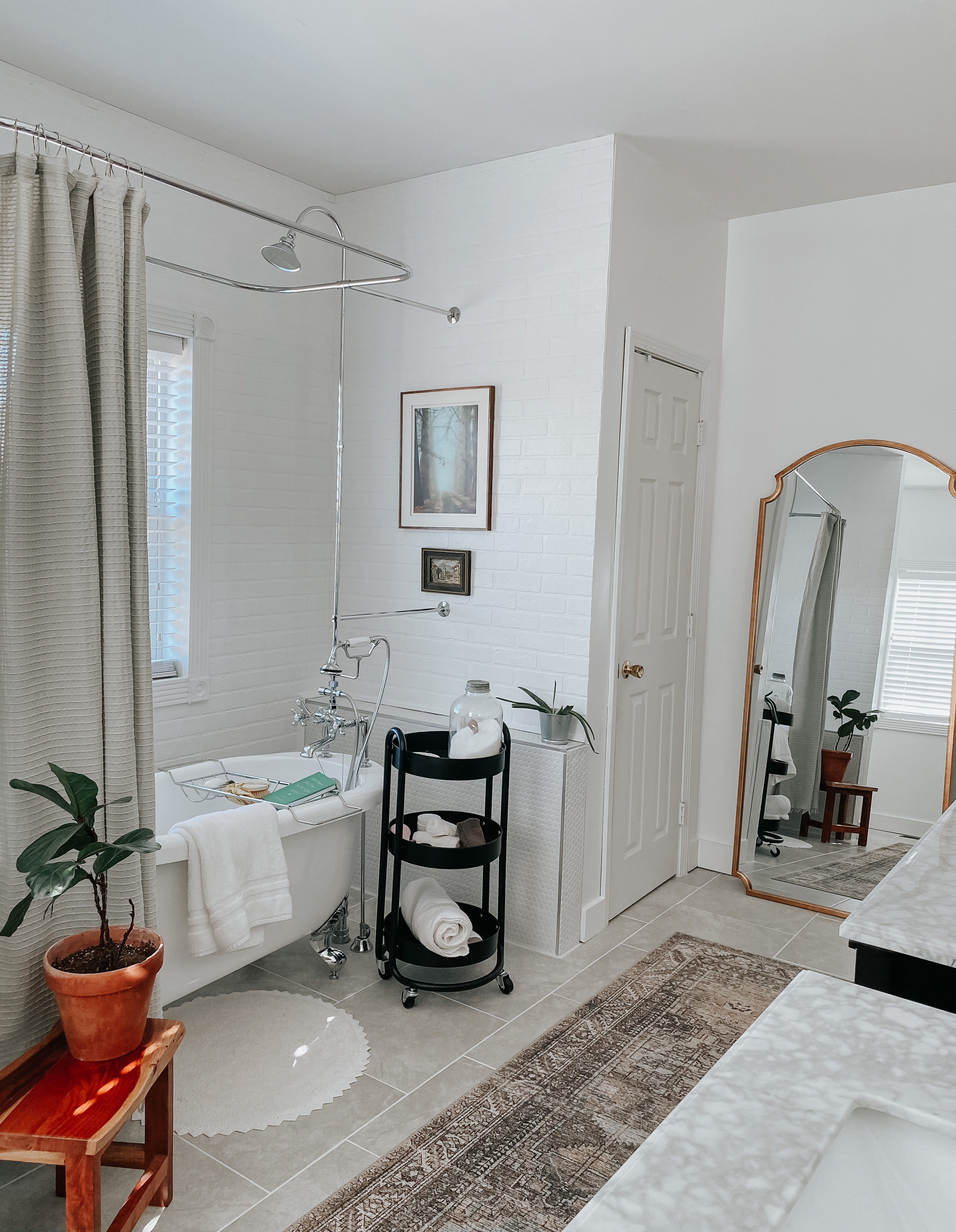 If you are interested in seeing how we installed our faux brick, click here.  We love the quality of any of Vintage Tub & Bath products.  Like I said, our girls have the same style tub + shower system upstairs.  It's acrylic so it's much lighter than cast iron.  If you want to see videos of this space, visit our Instagram page for video tours here.  
Now, I need your help: How do you bring coziness into your bathroom and other uncommon areas?