Diy faux brick walls in master bathroom
.
We just finished a renovation of our master bathroom.  The space didn't have a master shower just a large garden tub.  We wanted to make the space functional but keep it super budget friendly so we chose a bath and shower system from Vintage Tub & Bath, you can see the transformation here.
Ok, let's start with some good befores of the space: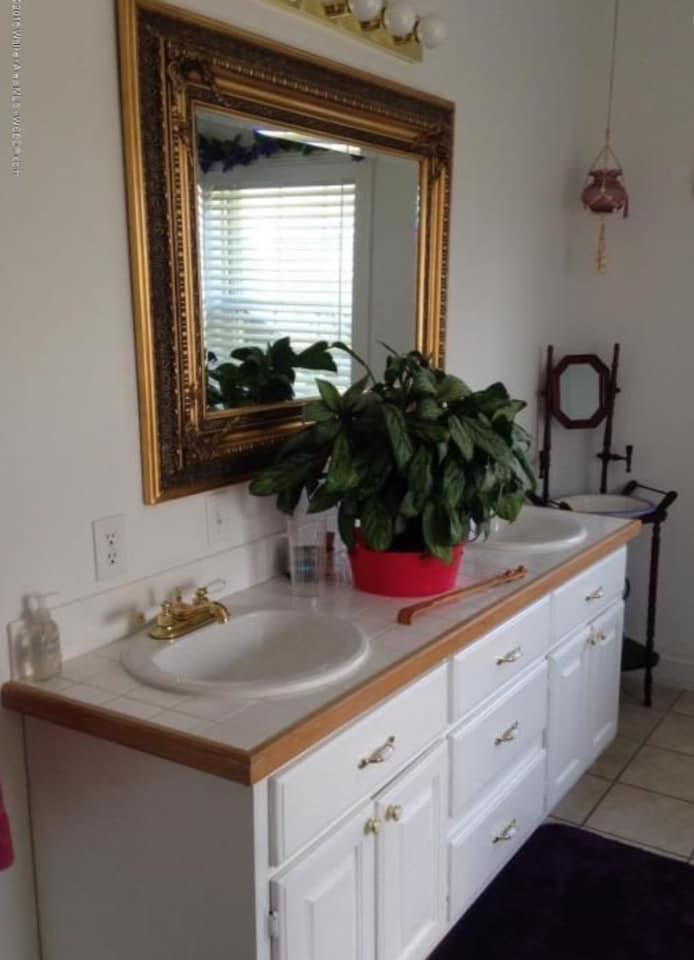 This is the realtor photo from when we bought our home.  We took out this large double vanity. The tile on the wall left damaged Sheetrock so we just installed these faux brick panels.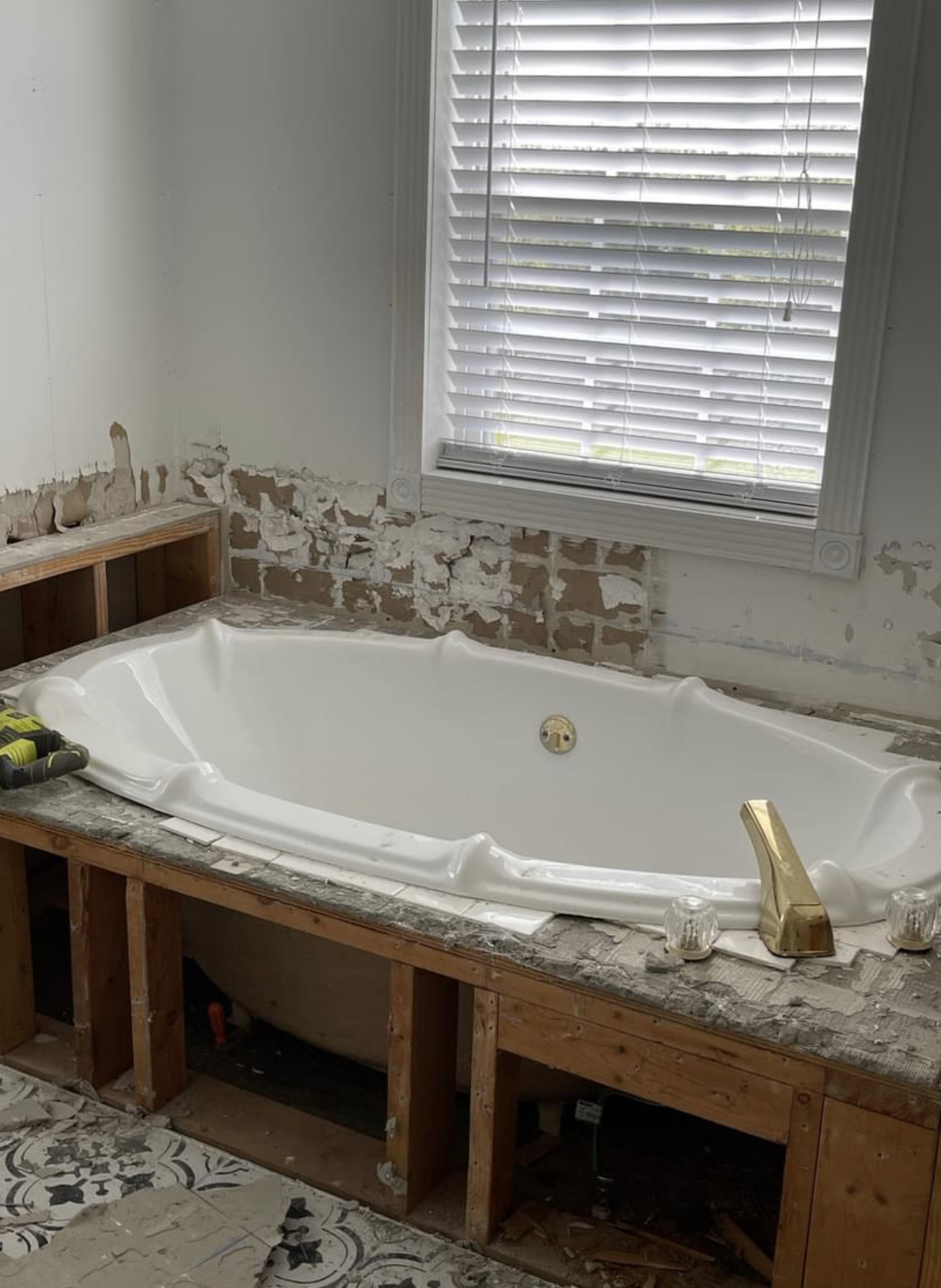 We decided to install the faux brick panels around the tub and shower area since we had to repair the drywall on the bottom section.
You can see video reels via our Instagram here for more before and afters.
I believe we used a brad nailer as well as glue to install each panel.  Once hung, we caulked all of the seams and primed + painted.  It brightened up the space so much.  Here are the After views: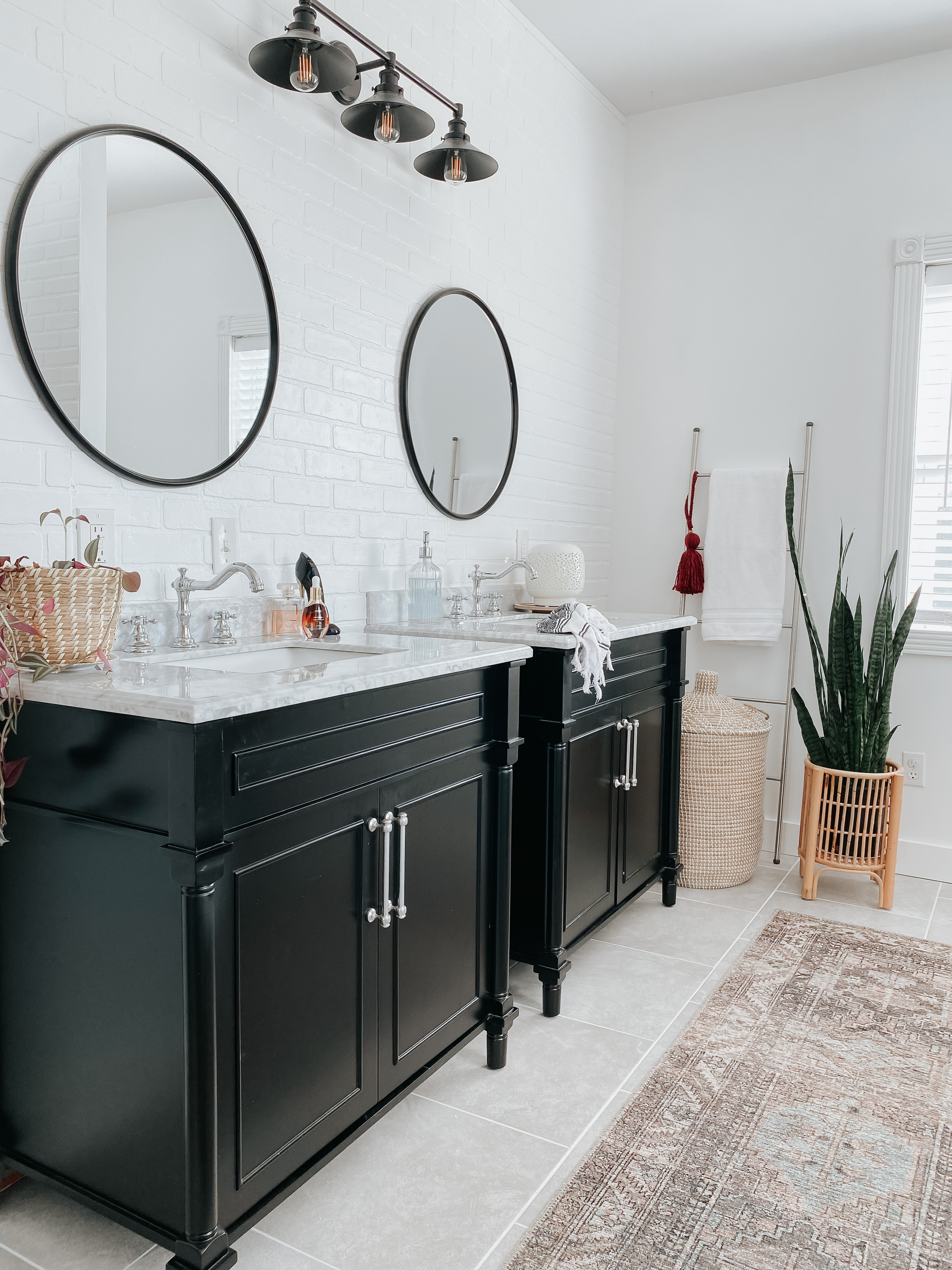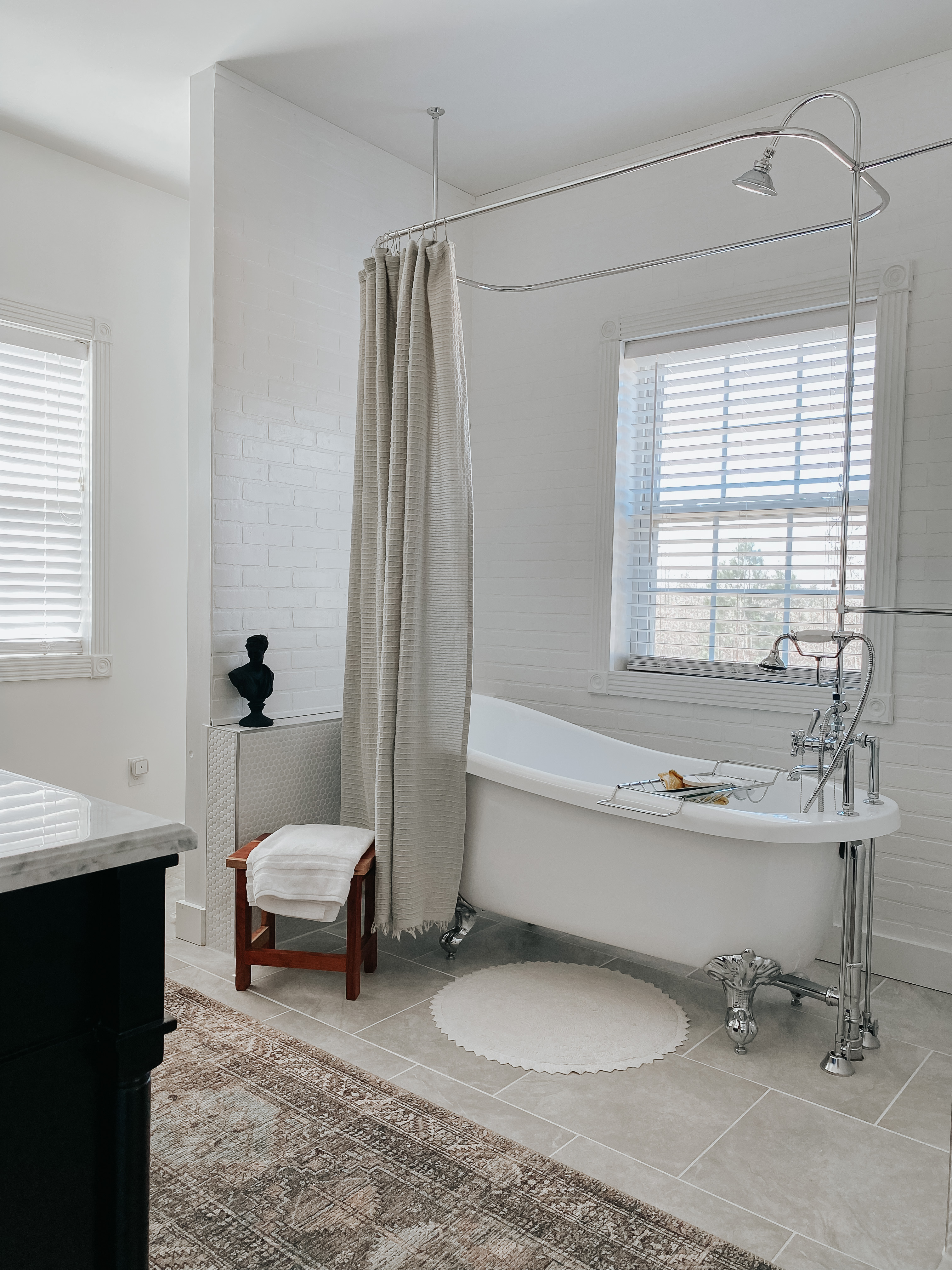 To shop this space, click here.
Are you a diy'er? How do you make spaces cozy?