3 Reasons to hire a interior designer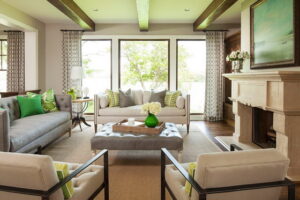 Thank  you Houzz for your never ending design inspiration to create beautiful spaces.  Houzz, Pinterest, and HGTV are all great resources for design ideas, but it takes a true professional to make the most out of your space AND your pocketbook!  Here are a few reasons why you should hire a interior designer.
# 1 SAVE money in the long run!!
Have you ever bought a piece of furniture and got it home and it does not fit your space?  Have you ever bought gallons of paint to find out it's not the same color as you tested in the store? Most of the time, your furniture placement is all you need to change in your space to make you fall in love with your furniture all over again!
#2 Stay on BUDGET!!
A designer can help you stay on budget and also save you the time it takes researching what you are looking for.  A designer will also have the resources to find the what you need for your space while keeping you within your budget.
#3 WOW factor for your space!!
We as designers are trained to think differently, specifically to see the finished product that the client cannot.  Interior design is essential when listing your home to sell.  You save money while adding value to your home.
SO, what are you waiting for?  Contact your designer today to tell YOUR visual story!