hi y'all!  We recently added an accent wall in our dining area of faux shiplap.  It was easy and didn't take very long to complete.
All of the tools we used are by ryobi from the Home Depot.
Nail gun, saw with a fine blade, and we also used a hack saw as well as sand paper.
We used 1/4″ sheets of underlayment from Home Depot, and they ripped them into 8″ boards.  When you cut the boards, make sure you use a fine saw blade to minimize splintering.  I also used sand paper to sand off any splinters we had.  We used nickels for spacing and started from the bottom up.
Here's a before: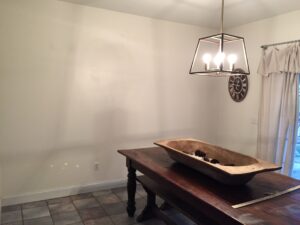 Some progress pictures: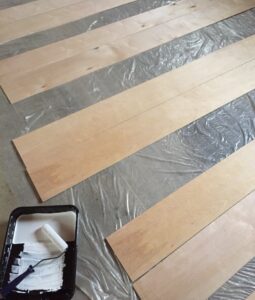 Almost done!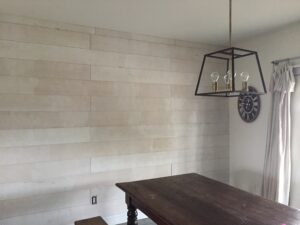 The current view!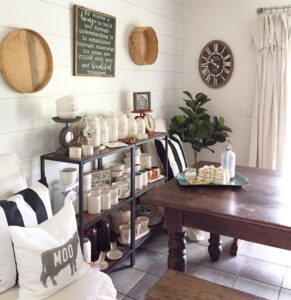 Our paint choice is color place brand from Walmart.  We color matched it to SW alabaster white.  I did paint the first coat or two before we hung the shiplap.  I felt it made the process a bit quicker.  Please show me your diy shiplap!  Tag @interiorswag on Instagram in your photos! There's really no right or wrong way to do this project.  We just worked with the tools we had and what worked for us!