Guest bathroom before and AFTER
. Thank you Build.com for sponsoring this post!
I have been so excited to share this project with you all!  We did this guest bathroom renovation on a budget and couldn't be happier with the results.  As in "we" I mean our amazing contractor + his team!  One thing that was super important to us was our shower system.  It is one of the items we didn't want to skimp on in here.  We found the perfect shower system from Build.com.  We chose to shop with Build.com because of the versatility of product selections, finishes, and anything "on trend".  They also showcase top brands newest selections.  We chose the Signature Hardware "Lattimore" shower system and we love it!  My favorite feature is the rainfall shower head.  I linked it for you guys here.
Here is a before of the space: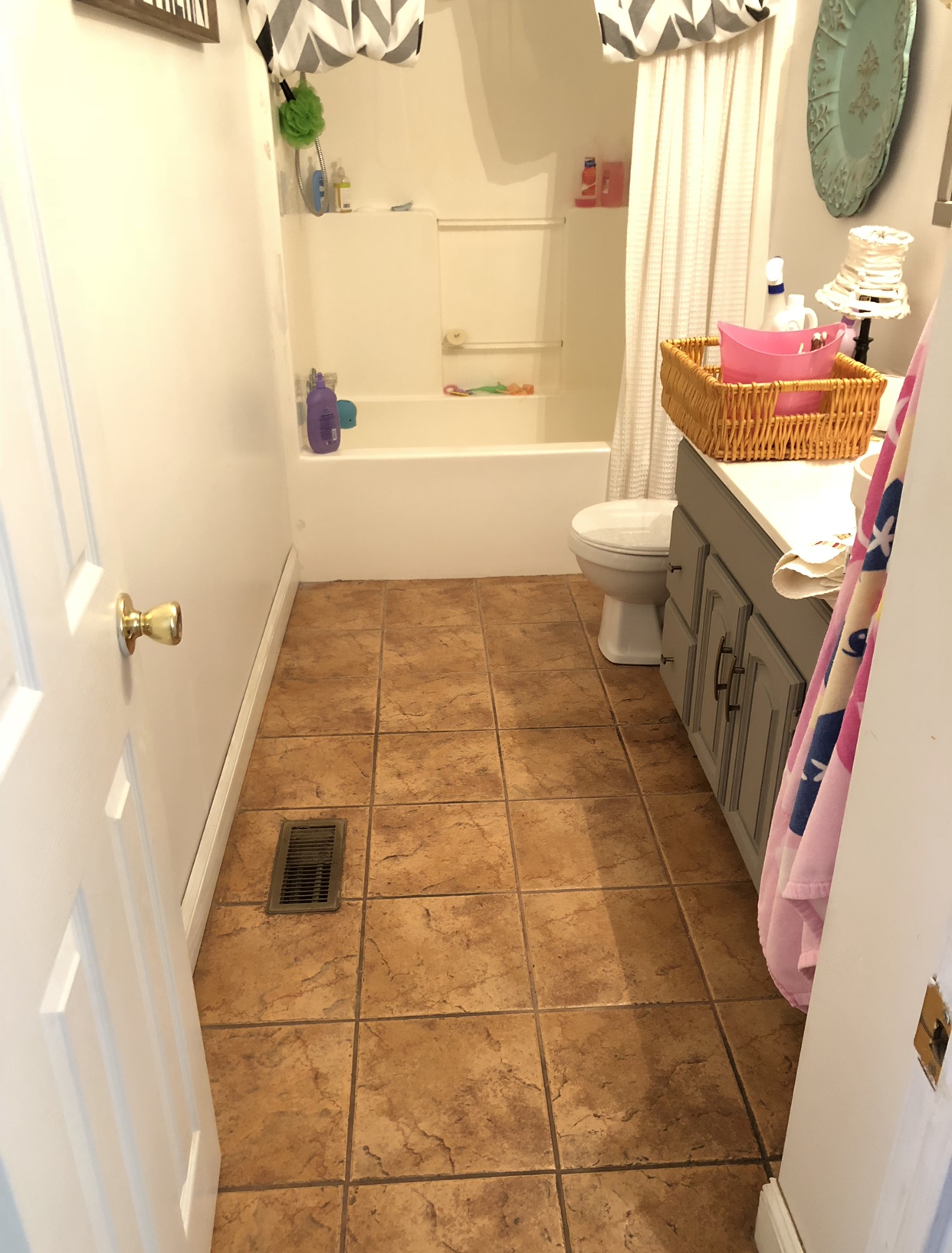 The shower system was not difficult to plumb.  See below for a view before our wall tile was installed: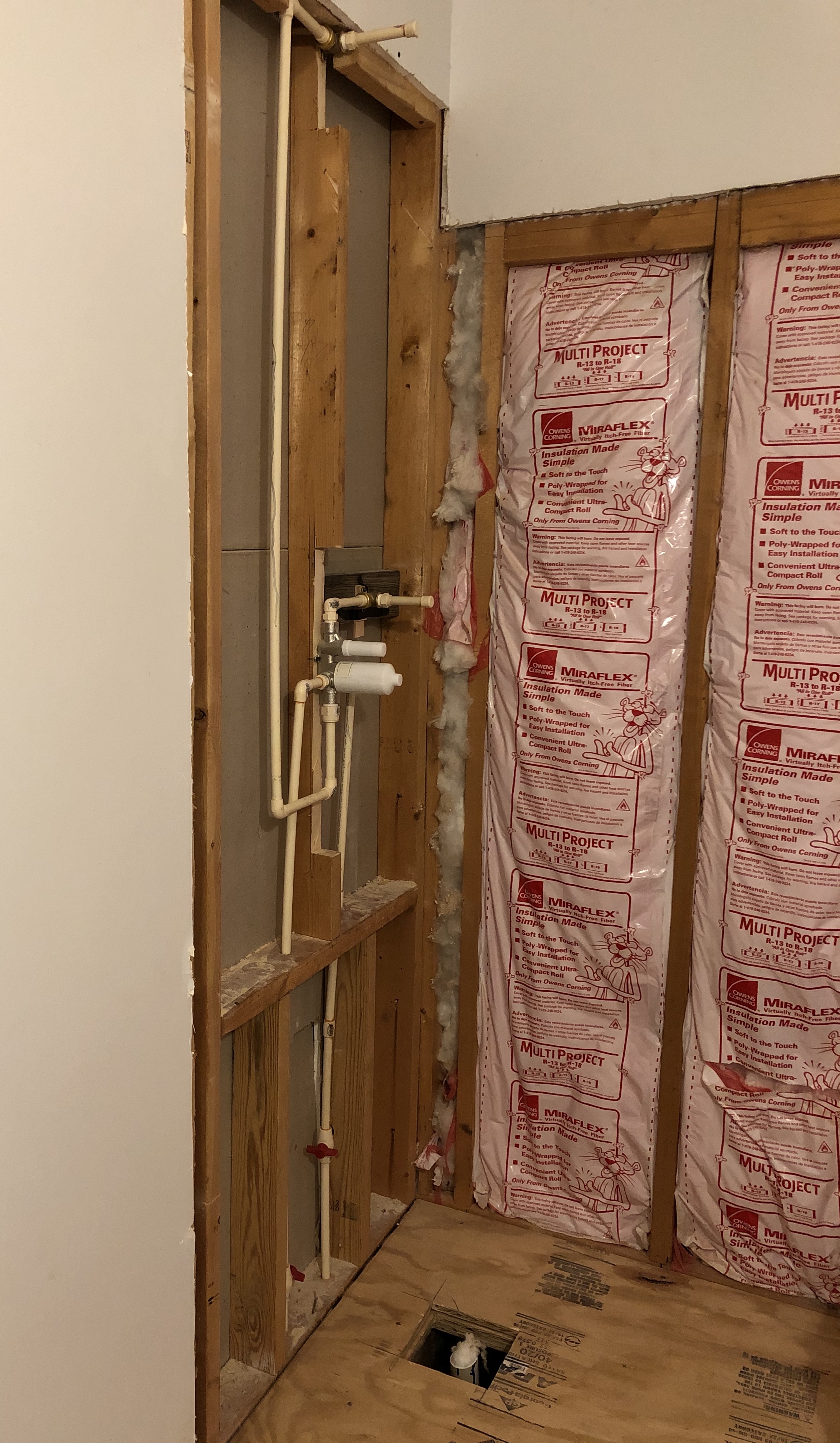 Here is the shower system installed: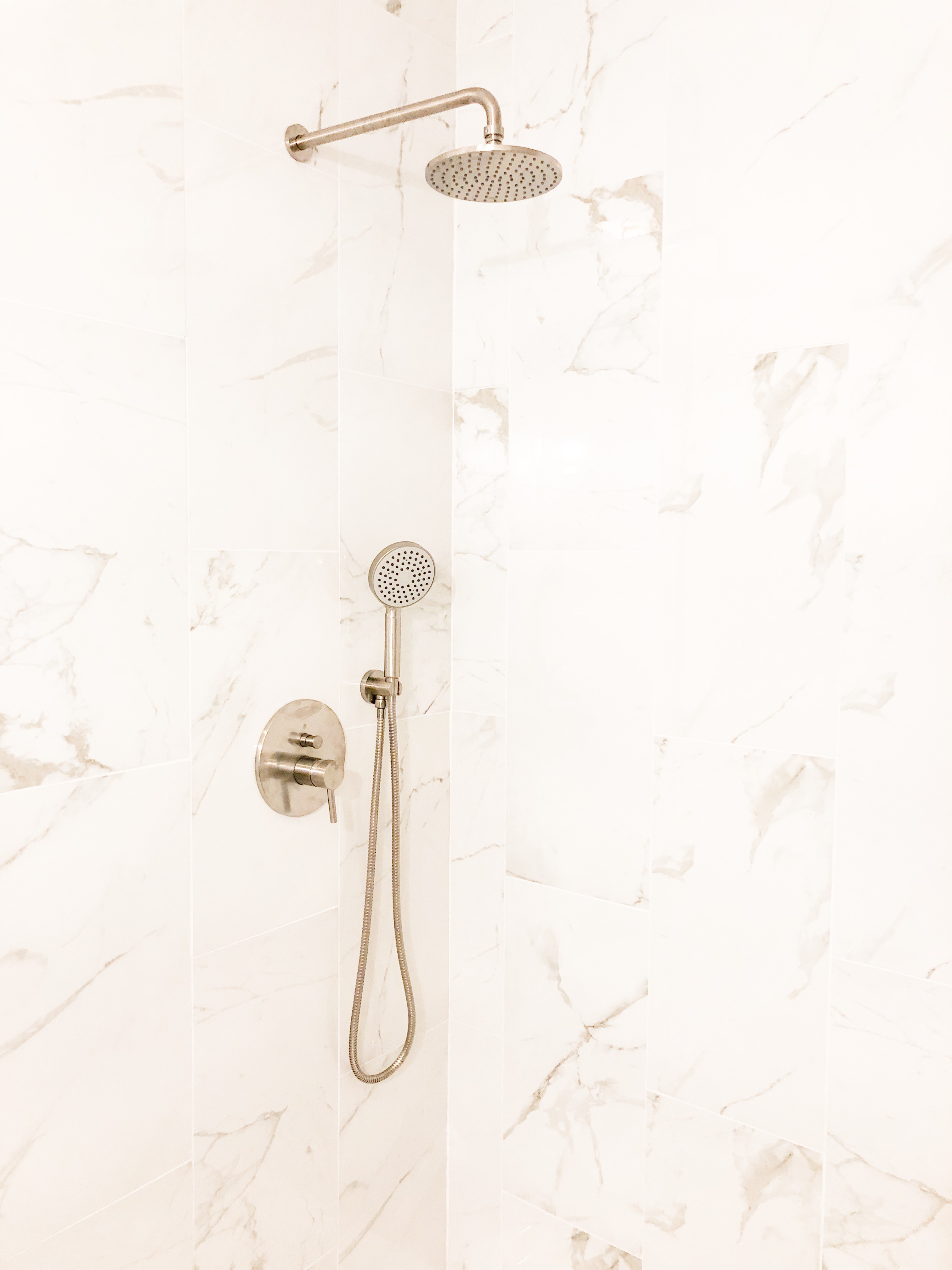 Here's a few more current views of our guest bathroom: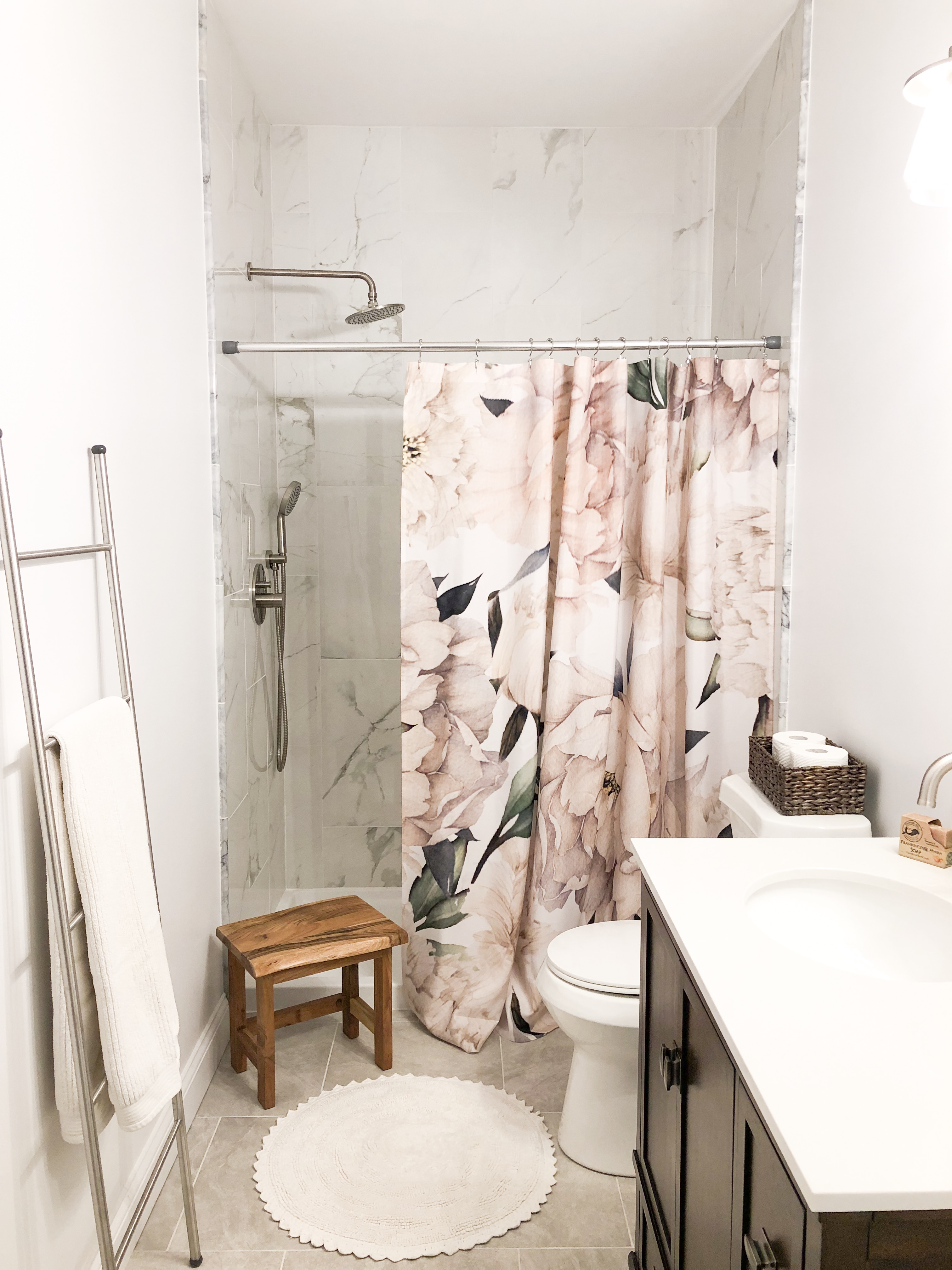 Where is your go to place to shop for all of your home improvement needs?  We would be happy to assist you with any interior design needs in your home!  Reach out and let's connect!