..
I have been dying to add a little something extra to our stark white guest bathroom.  I was inspired by some friends on Instagram as well as Rae Dunn's art on my drinking glass!  I love this pattern: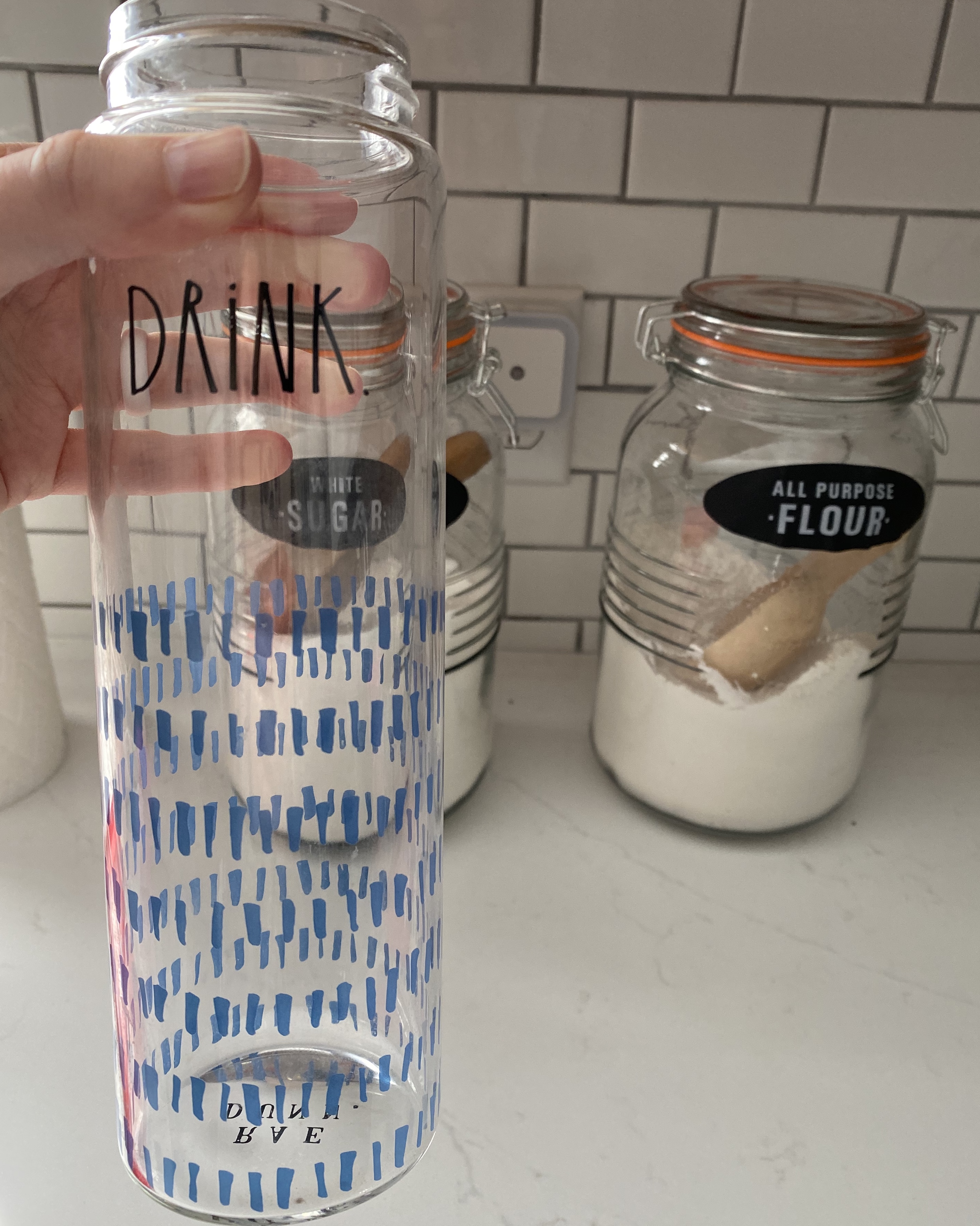 I had some extra fusion mineral paint and a few sponges so I thought I would give it a shot.  Took me about 20 minutes total.  Here's my supplies and the paint I used: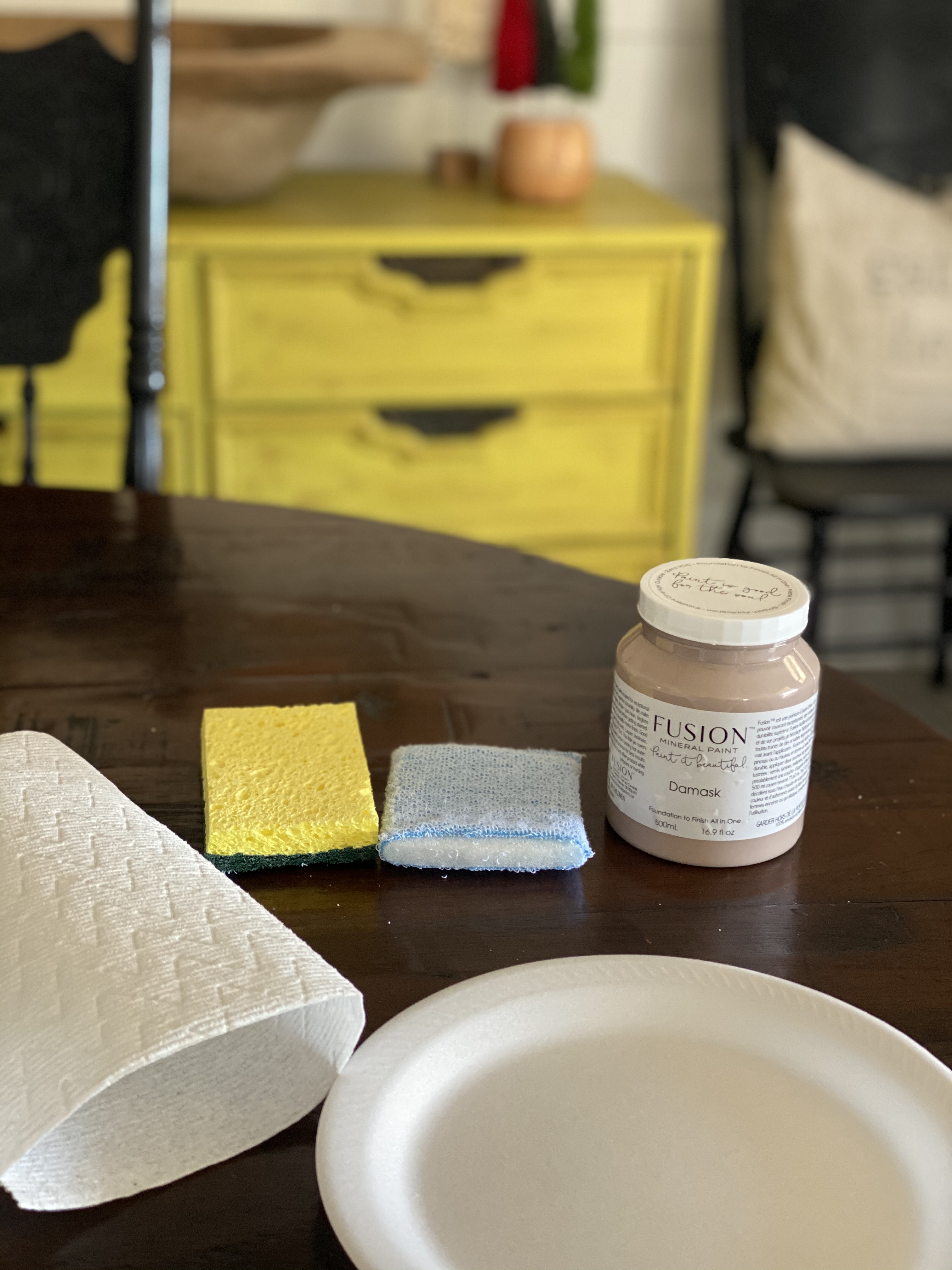 I love this color by fusion mineral paint!  It's called "Damask" and it's a mauve'ish pink.  I simply poured a little paint on a paper plate and dipped my sponge in the paint, then I got the excess off by dotting it on the paper plate before I put it on the wall..
here's a good before shot
I decided to use the softer sponge rather than the scotch brand stiff sponge.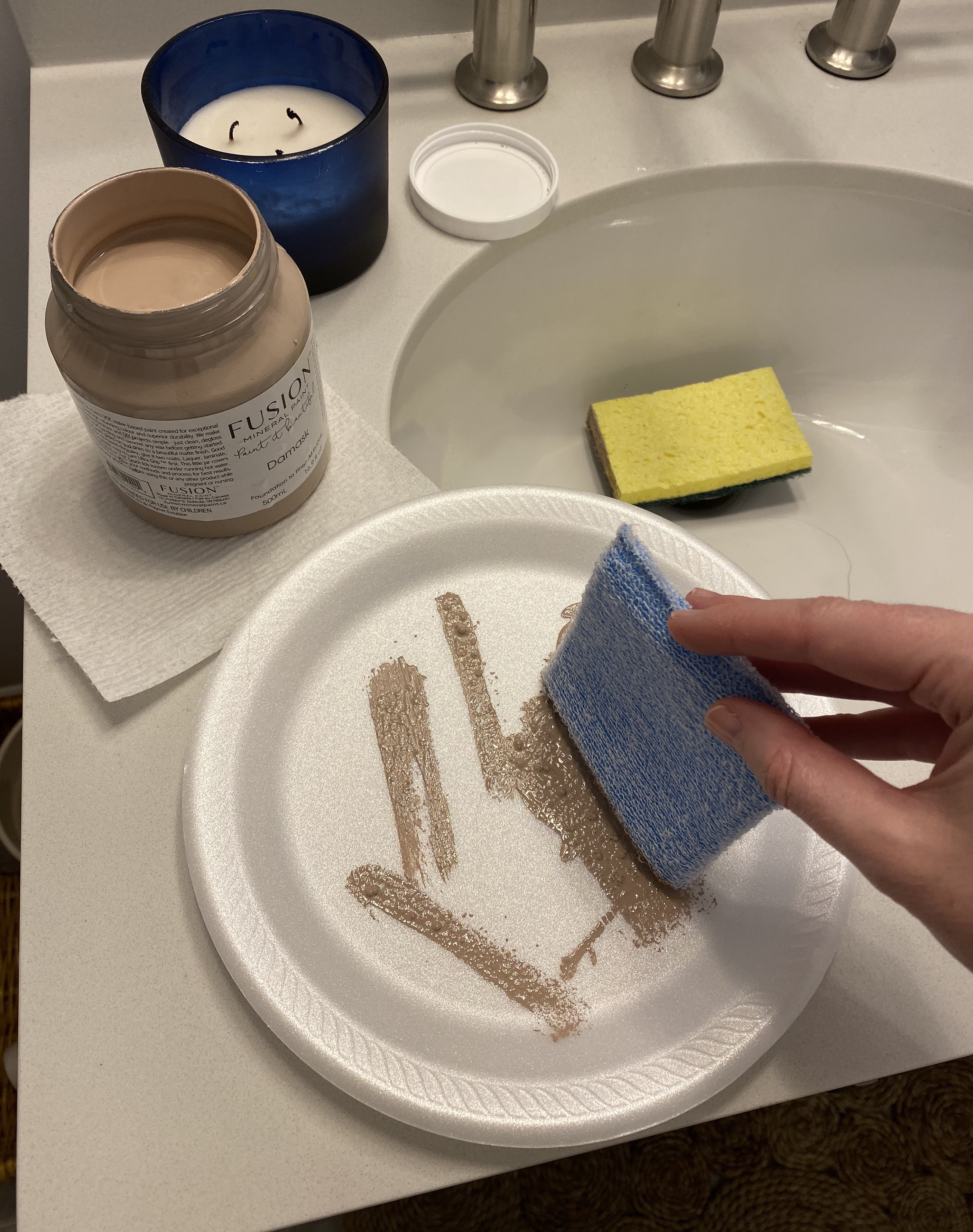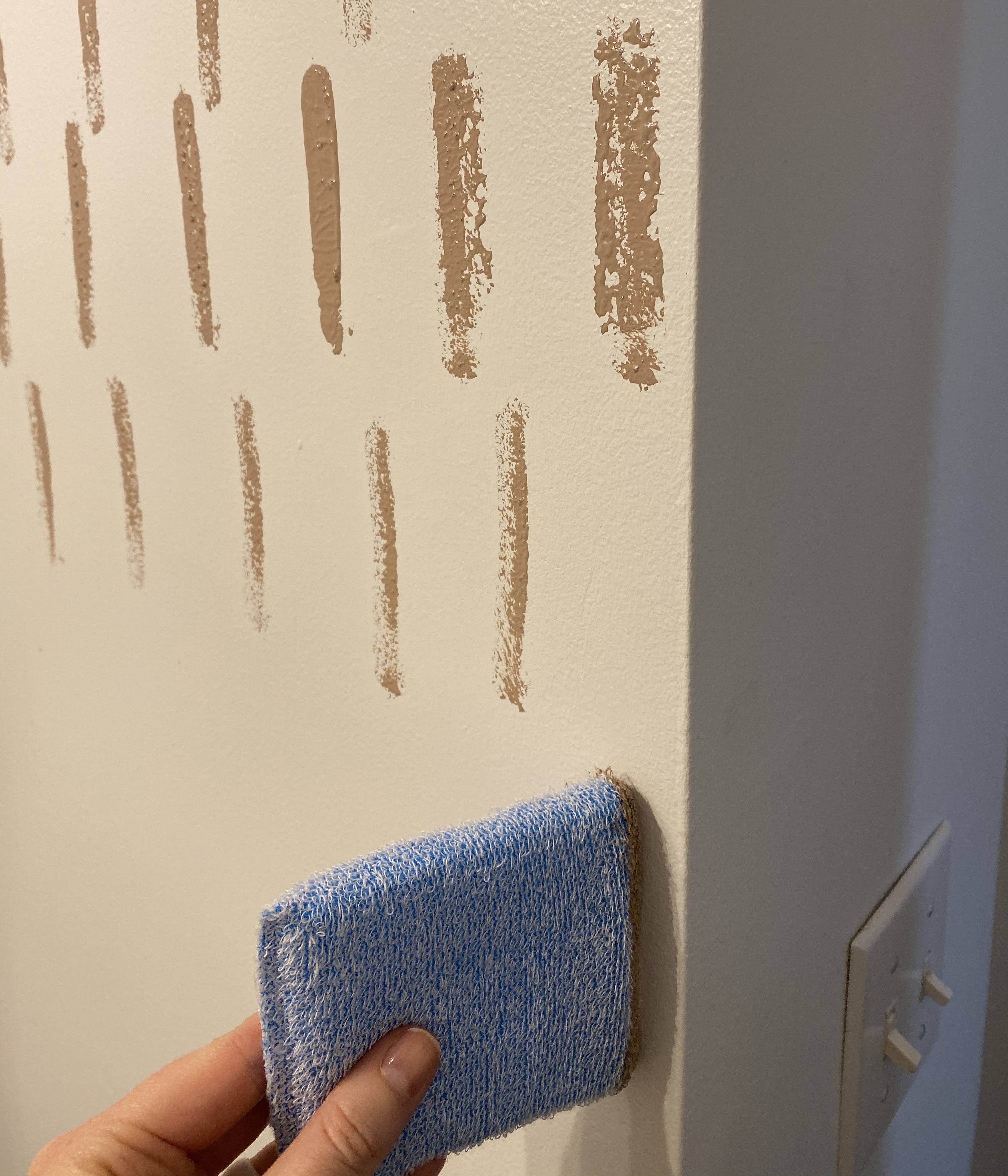 I just had fun with it, I didn't worry of each line was straight or exactly in a row.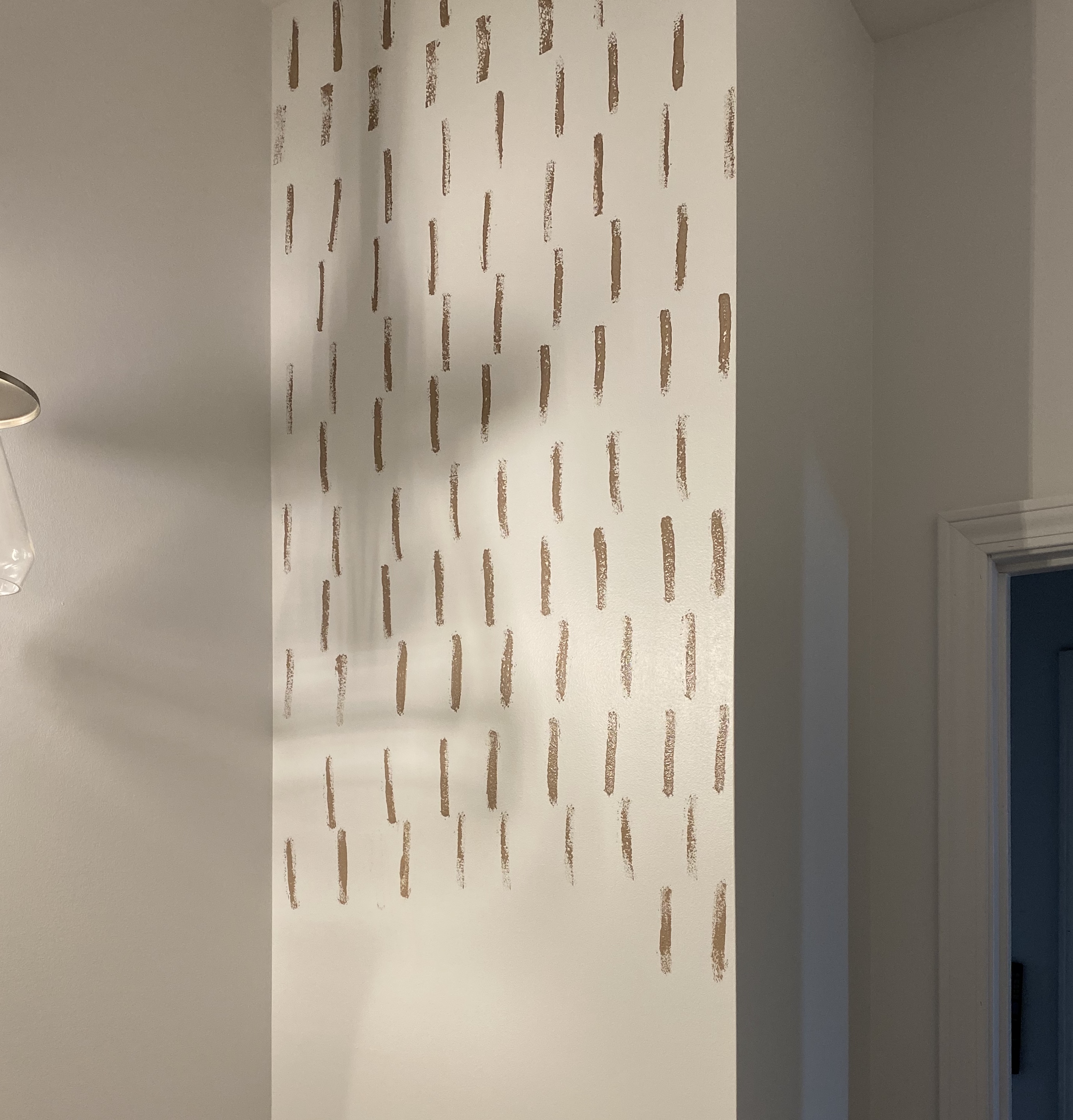 I put this project off for weeks.  Do you ever have projects you put off, then when you complete them you think "why didn't I do this project earlier"?! This was so much fun.  Here's the after: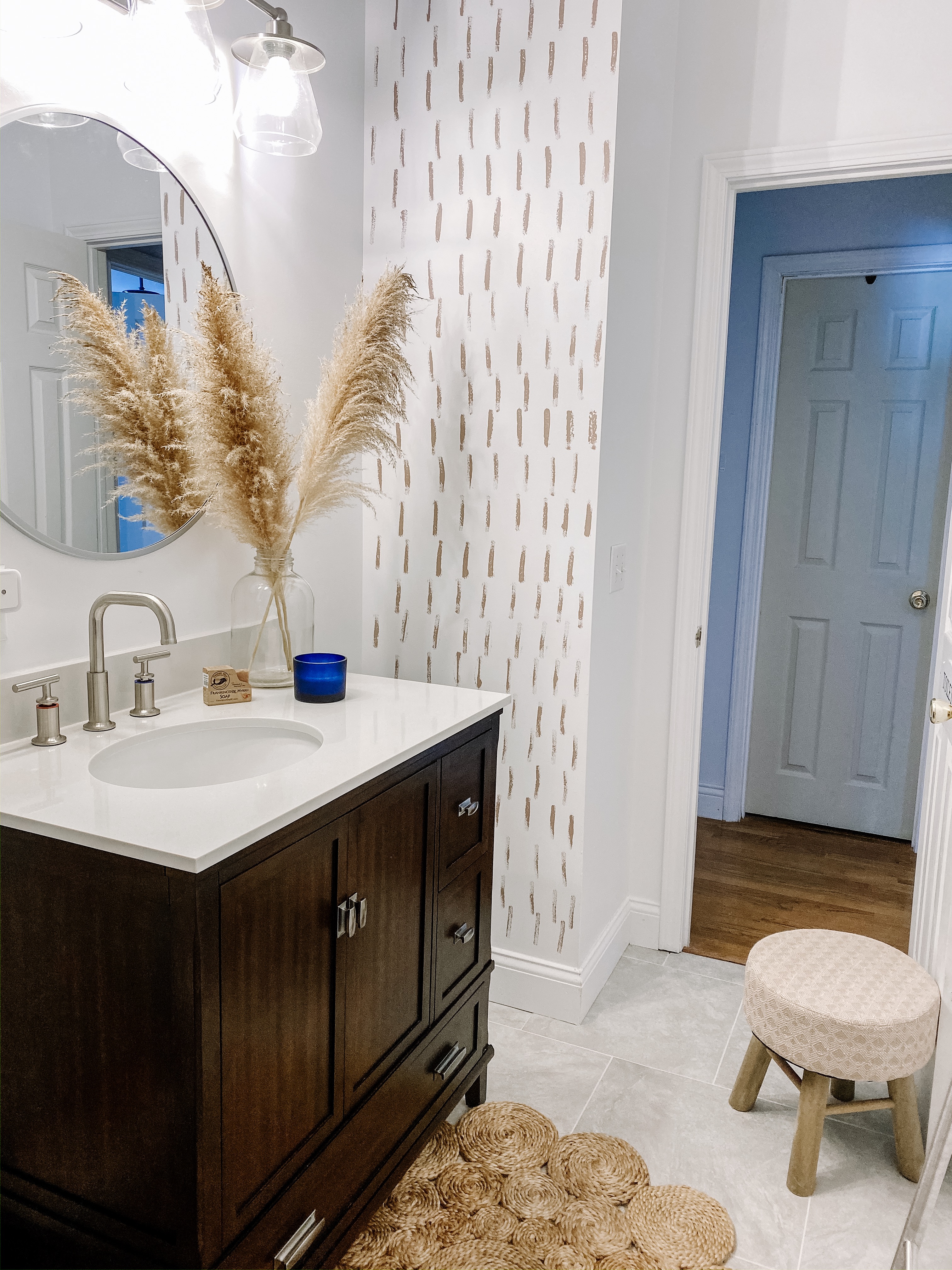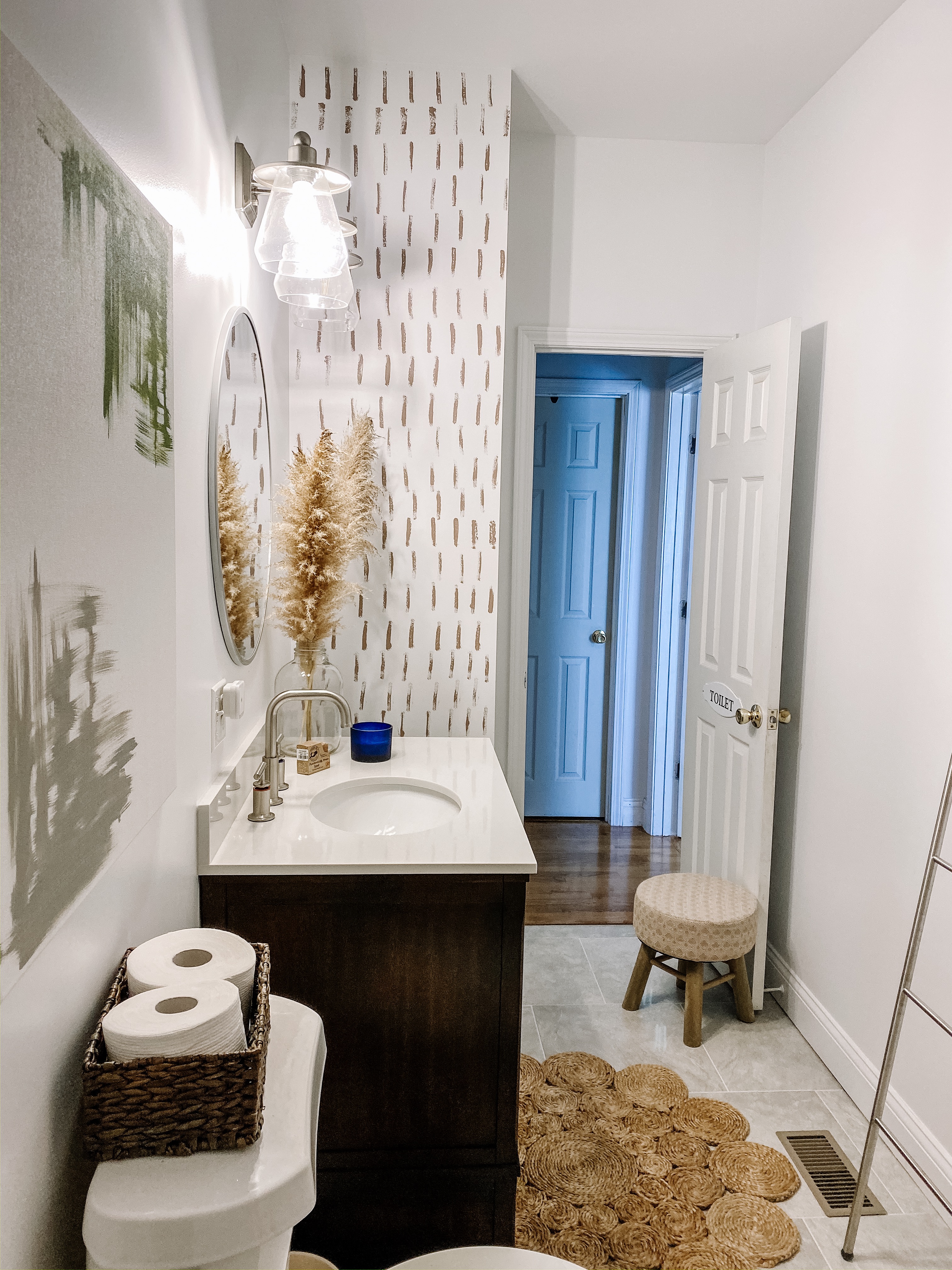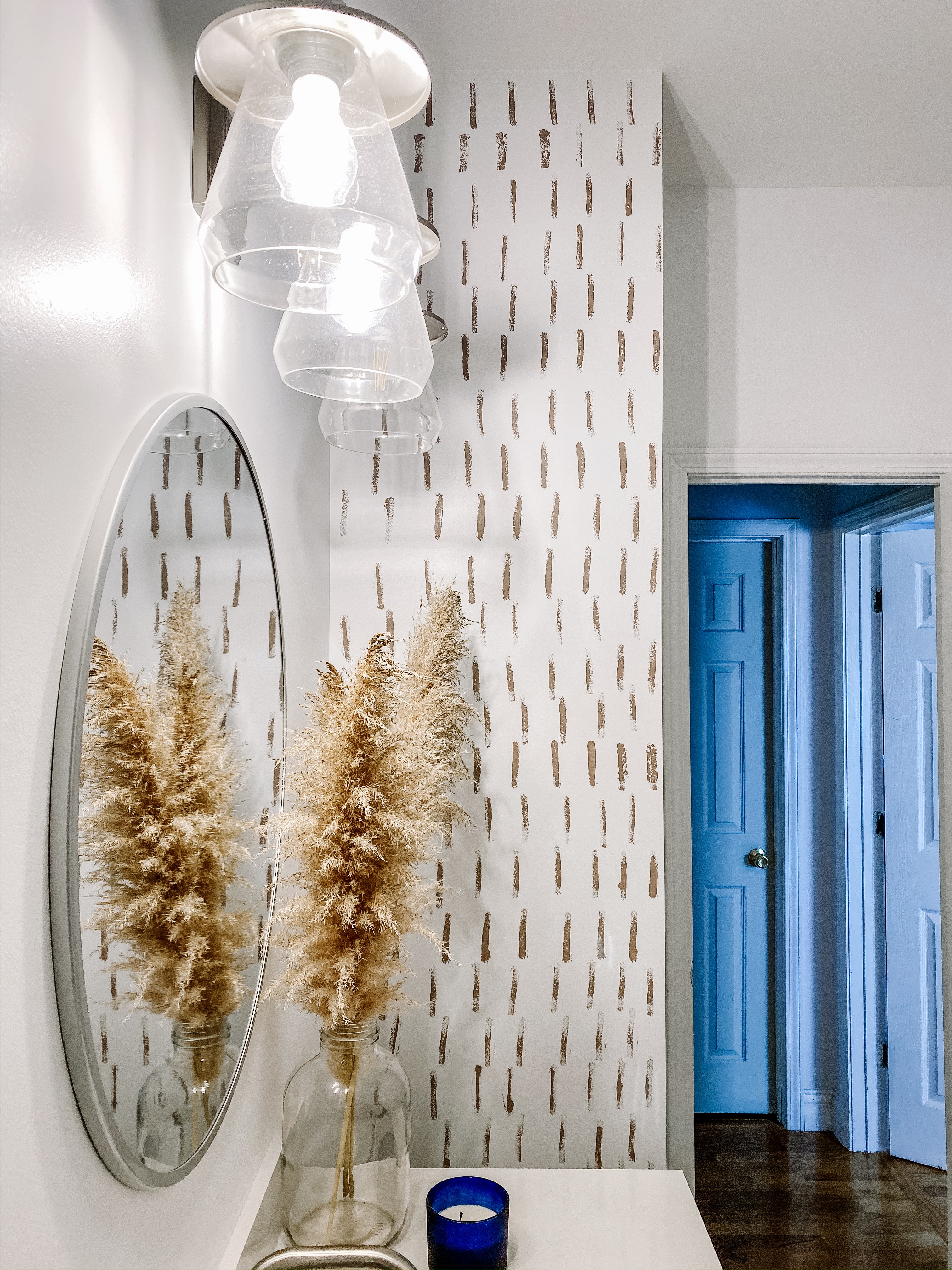 What do you think?  Did you enjoy this diy?  Do you want to see the before pictures of this space? Click here
Until next time y'all!
xoxo,
HEATHER