… I wanted to share this nook in our daughters room with you all.  We first thought we wanted it to be added storage space, but then we thought about making it into our desk area for our girls!  I thought this little nook refresh would interest and maybe even inspire you.  
BEFORE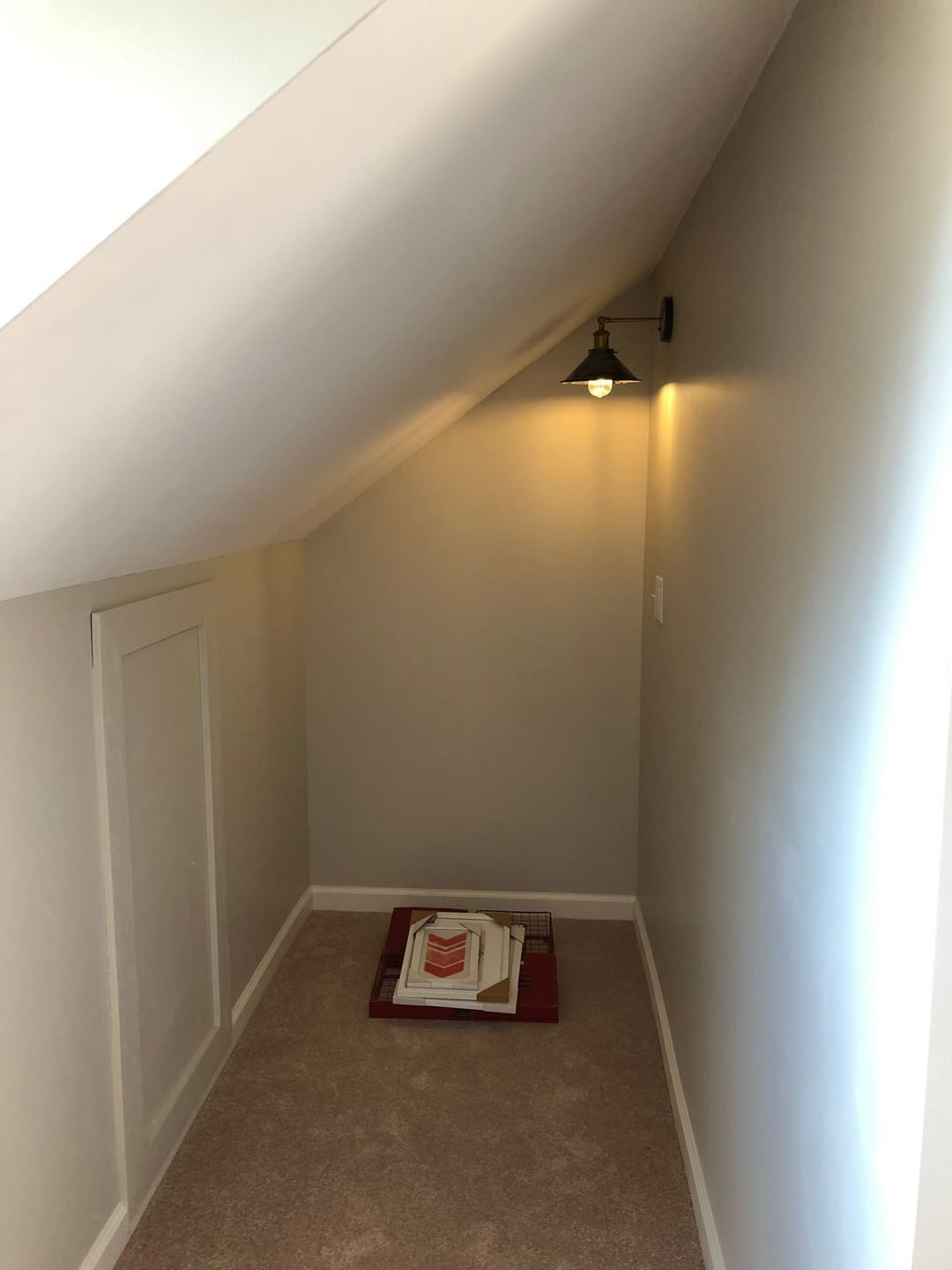 We had a custom desk built by @woodworksbyjared and we couldn't be happier on how it turned out!  He is so talented and is an amazing woodworker. He builds anything from desks, to benches, to tables!  The brackets are also custom by @blackout_fab256 I've linked both of their Instagram accounts, just click on their names to view more of their work.
I wanted to make it as functional as possible for our girls, a space that can "grow" with them.  My husband had an extra piece of peg board, to hang on the wall to organize her pencil and paper trays.  Pinterest gave me the idea to use it for functionality as well as making it an area where they can style the space too (thanks Pinterest). Just make sure when you hang the pegboard, you use a spacer so that it's not flush to the wall and you can hang the hooks to organize all of the things!  I pulled out her letter board to put the verse of the day/week.  My oldest wrote Jared a thank you message on the letter board.  She did a great job!  Here's a pegboard shot: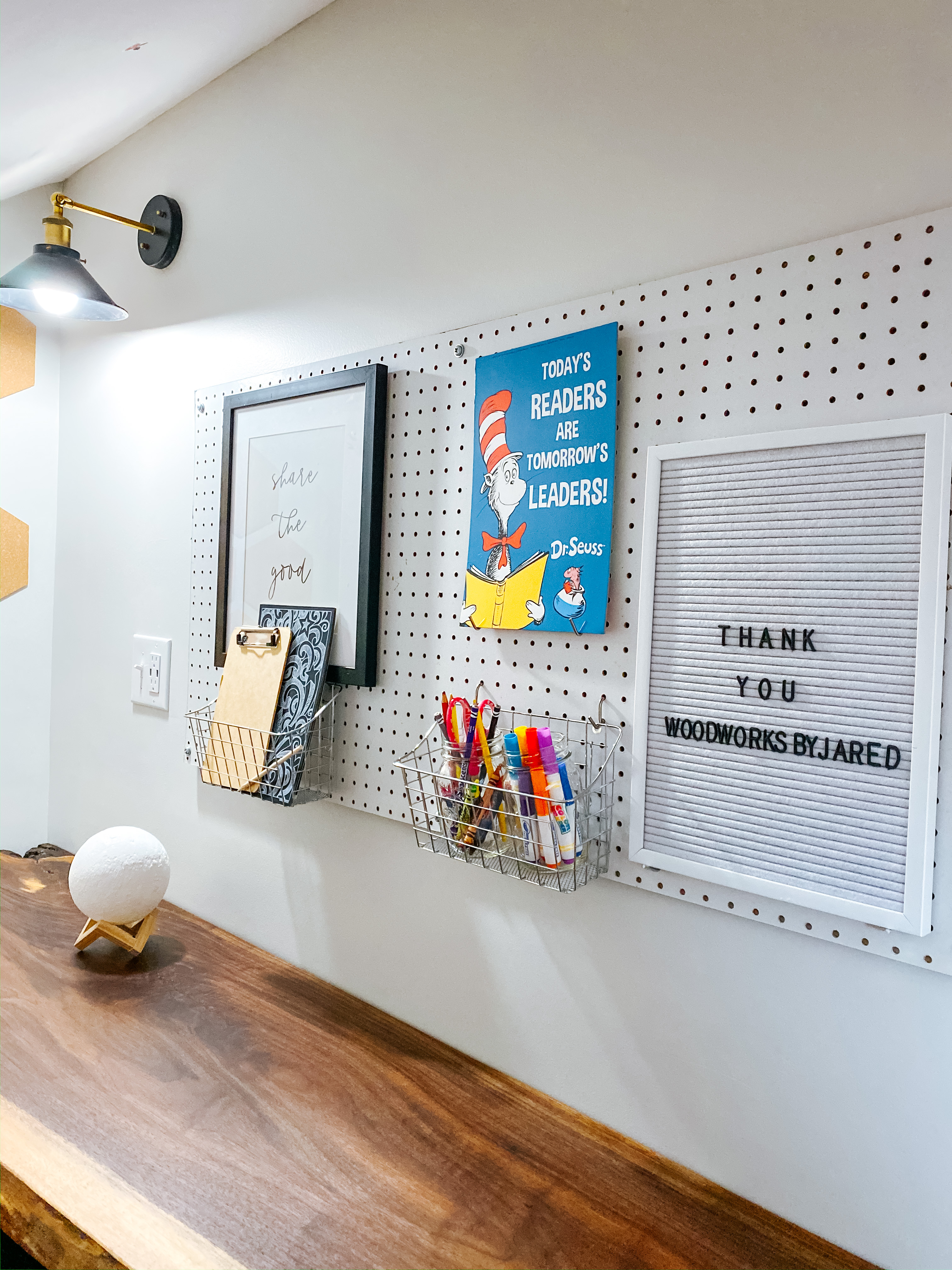 We added some hexagon cork boards to the back wall so the girls can pin up their artwork.  We also added a paper organizer from Hobby Lobby.
AFTER
I'm hoping since everything has its "place" our girls can keep it clean and put their crayons and markers back ofter they finish, wishful thinking, I know :).  This has been my goal this month: to get each room organized.  Everything should have a place in your home, it makes it easy to clean up if everything has a "home".  We are trying to teach our girls to pickup after themselves so I've been purging and finding spots for their favorite items.  Wish me luck, lol!  I hope this inspires someone out there.  Below are the sources for this space:
•••the links below are affiliate links, they do not cost you any more or any less to use these links•••
[show_shopthepost_widget id="3878857″]
xoxo,
Heather