…
I wanted to share our open shelves in our kitchen with you guys.  I always get a ton of questions when I share them so I thought I would give you guys the info here on the blog.  We recently completed a huge home renovation and our kitchen was one of the spaces we chose to update.  You can see the before here.
The boards we used for the shelves are 2×12 southern pine boards, cut to length + sanded round the edges. We stained them in early American stain.  You can also rub butcher block sealer on top for easy cleaning.  We got the brackets off of Amazon.  Everything is linked below.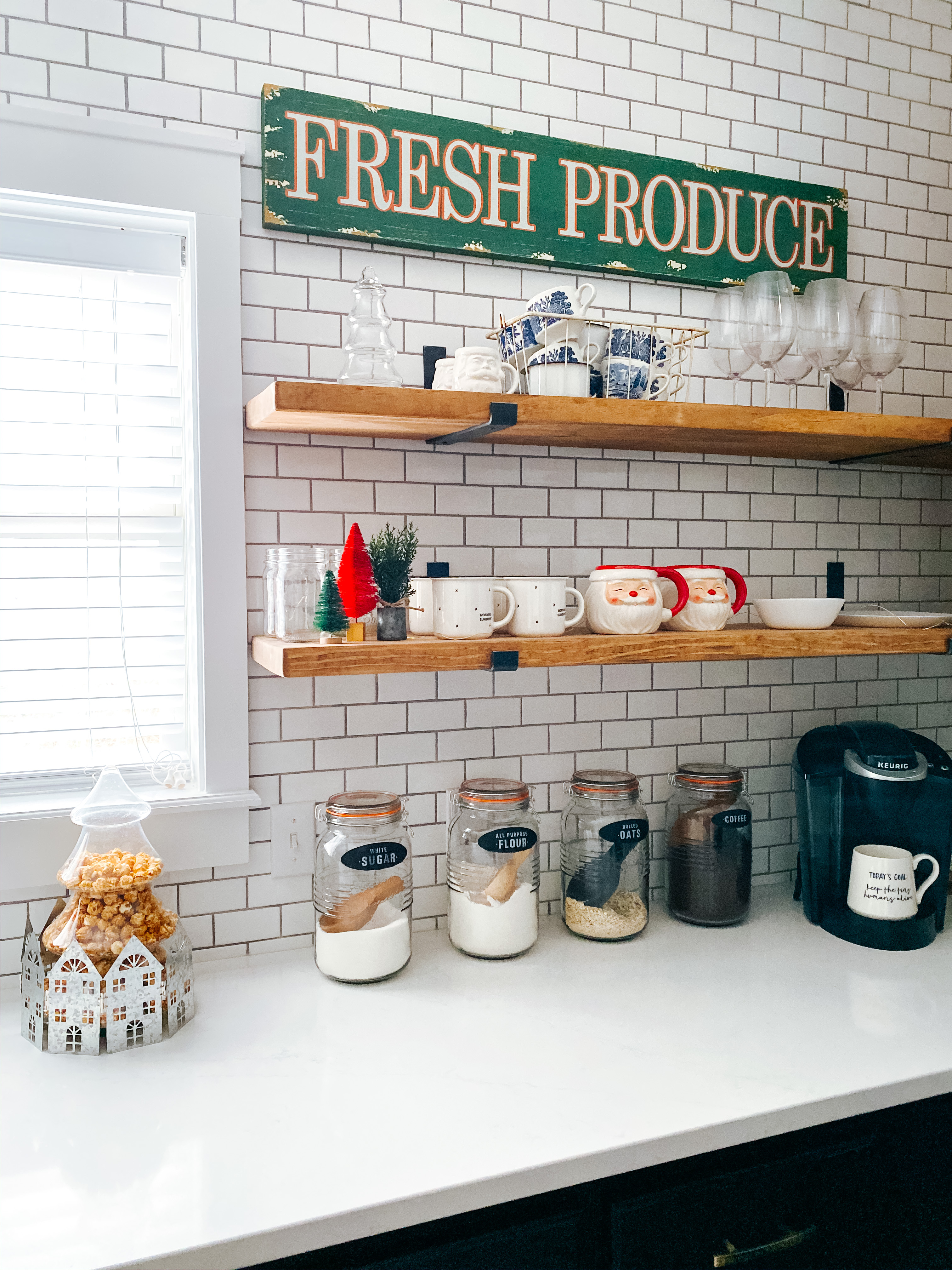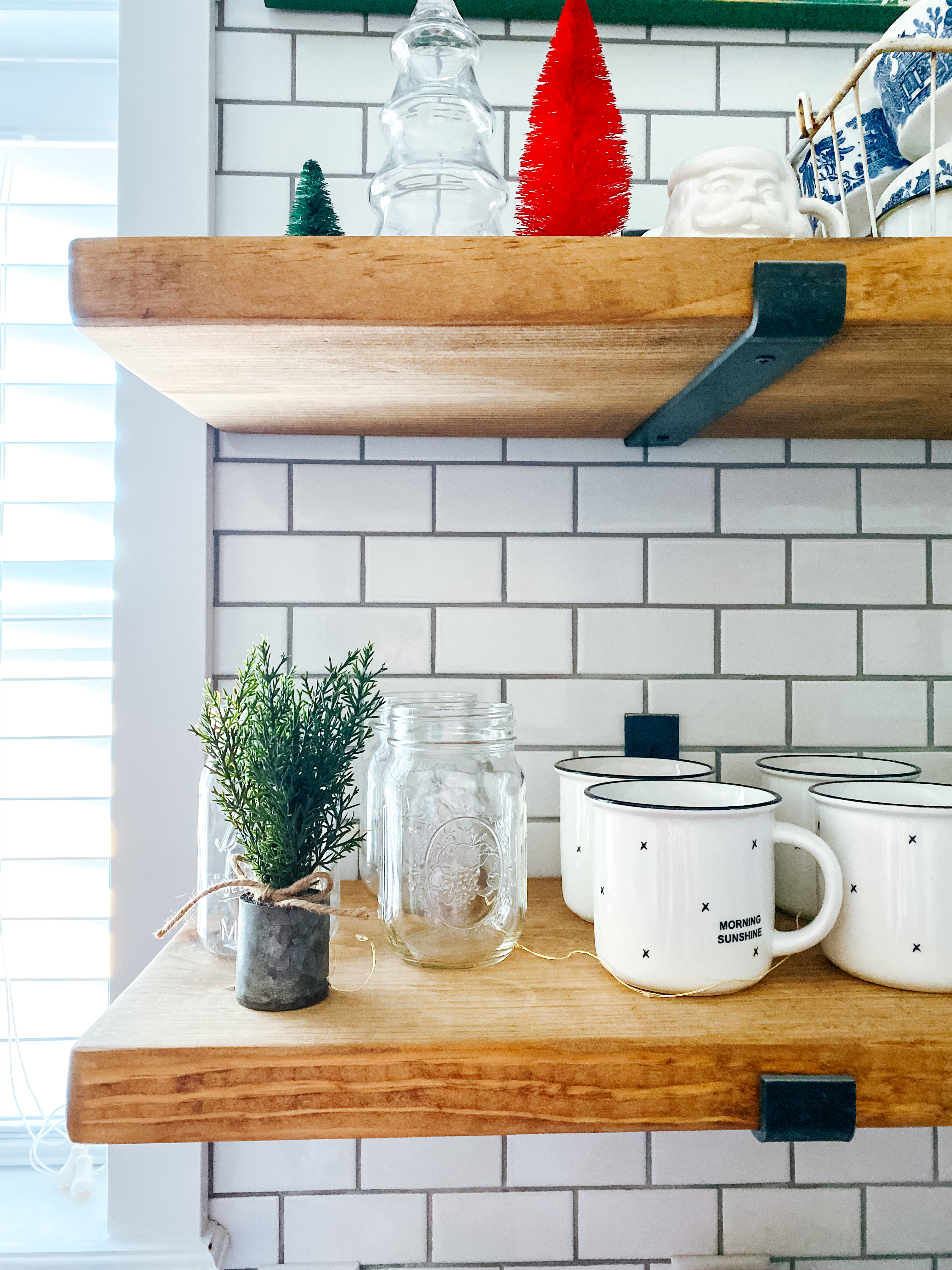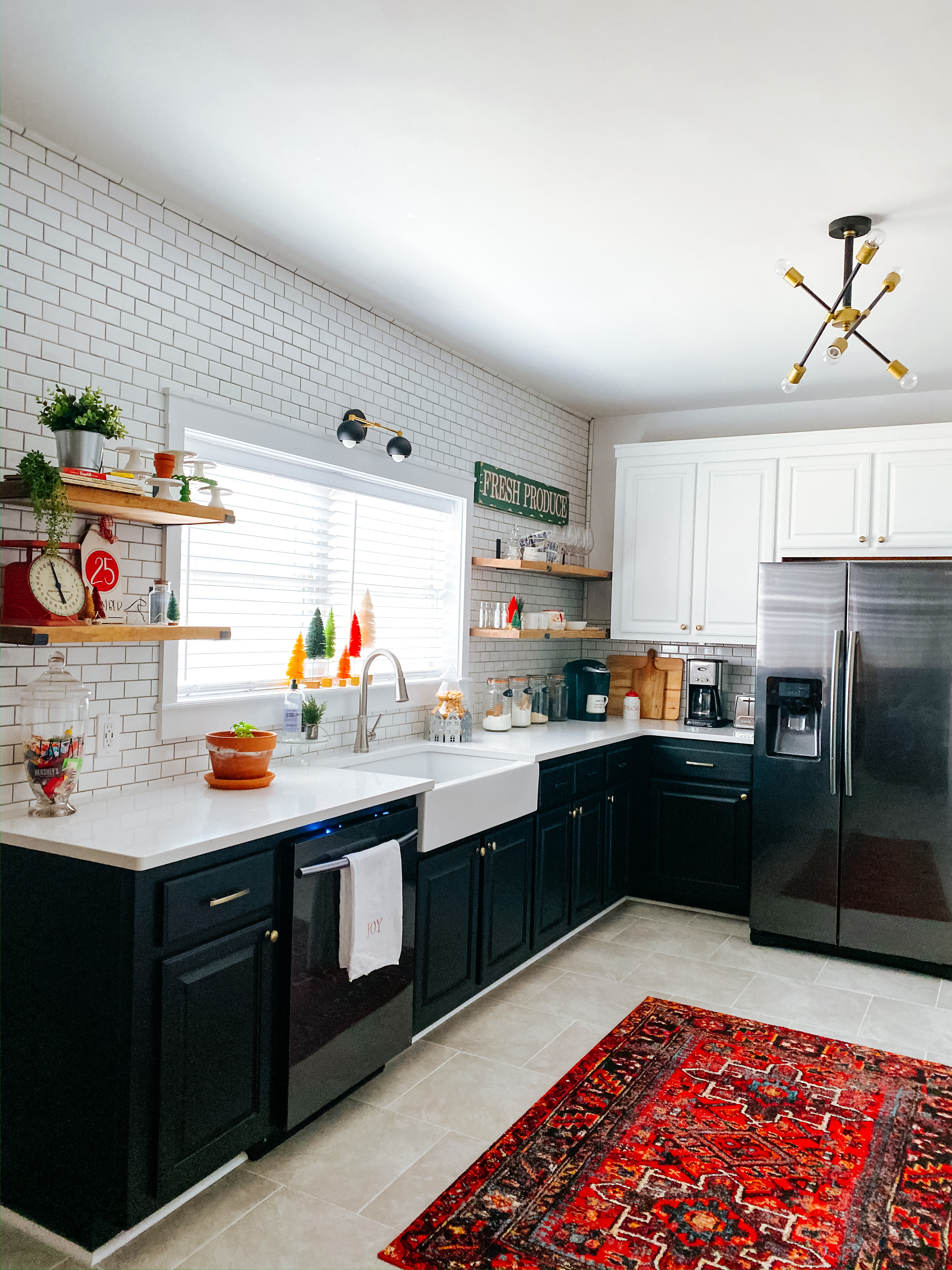 One of the most asked questions I get as a designer is about open shelving and if they would be functional in your space..  My answer to this is:  If you have upper cabinet storage in a different area in your kitchen, then do it!  Unless you are a complete minimalist, I would'nt suggest just doing open shelves as your upper storage.  Here is the opposite side of our kitchen.   We have plenty of hidden storage in here, so it made sense for us to update this whole side.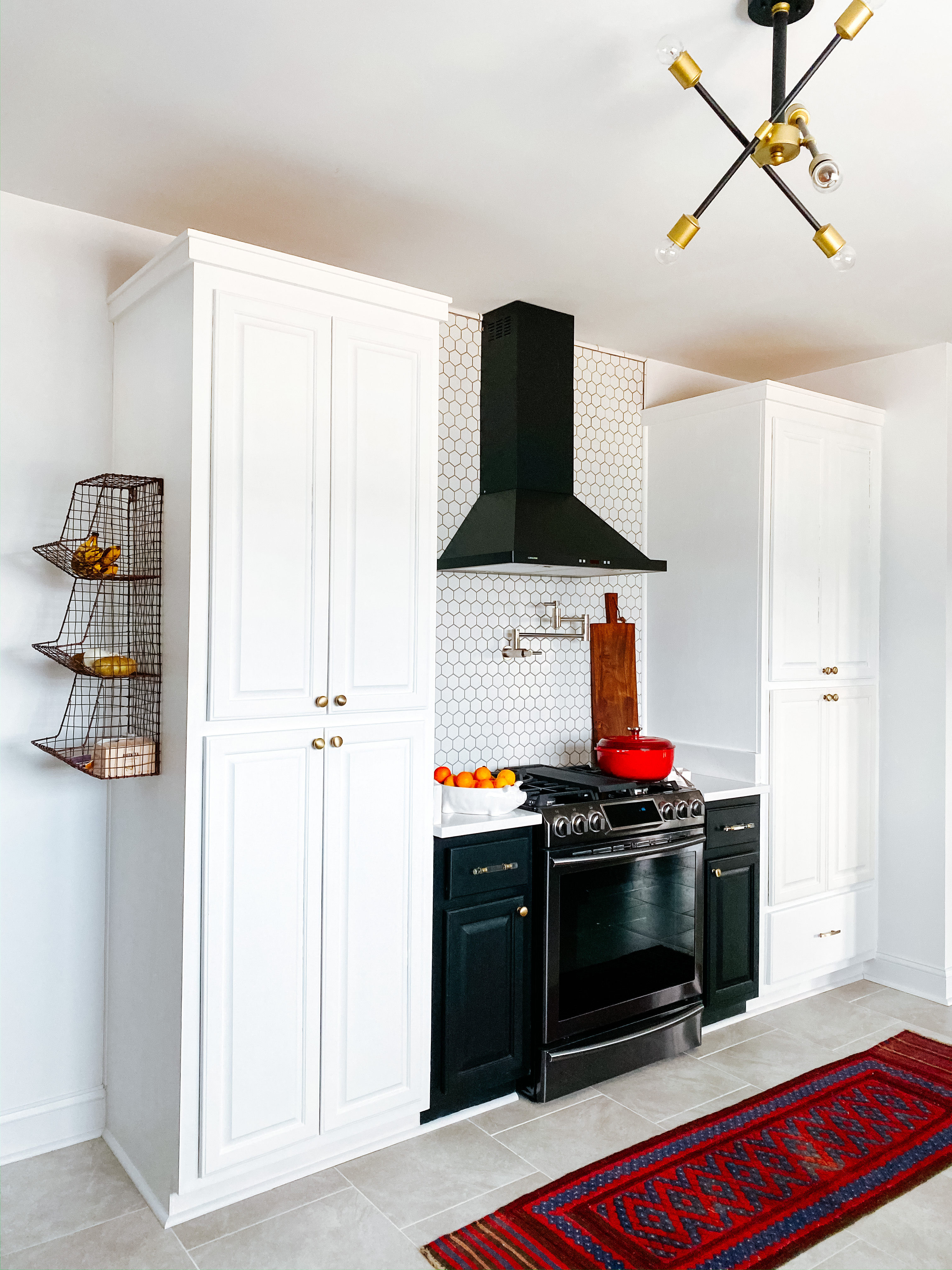 Sources for this space are linked below ••The links are affiliate links. It doesn't cost you any more or any less to use these links. DECOR SOURCES LINKED HERE.  
[show_shopthepost_widget id="3861869″]
Are you an open shelving person?  Let me know your thoughts below!
XOXO,
Heather