Spring Dining room decor tips
…
Hey y'all!  I thought it would be fun to share how I refreshed our dining room for spring.  I'm going to share a few tips on how I decorate a space for each season.  Here is my dining room after the Christmas craze: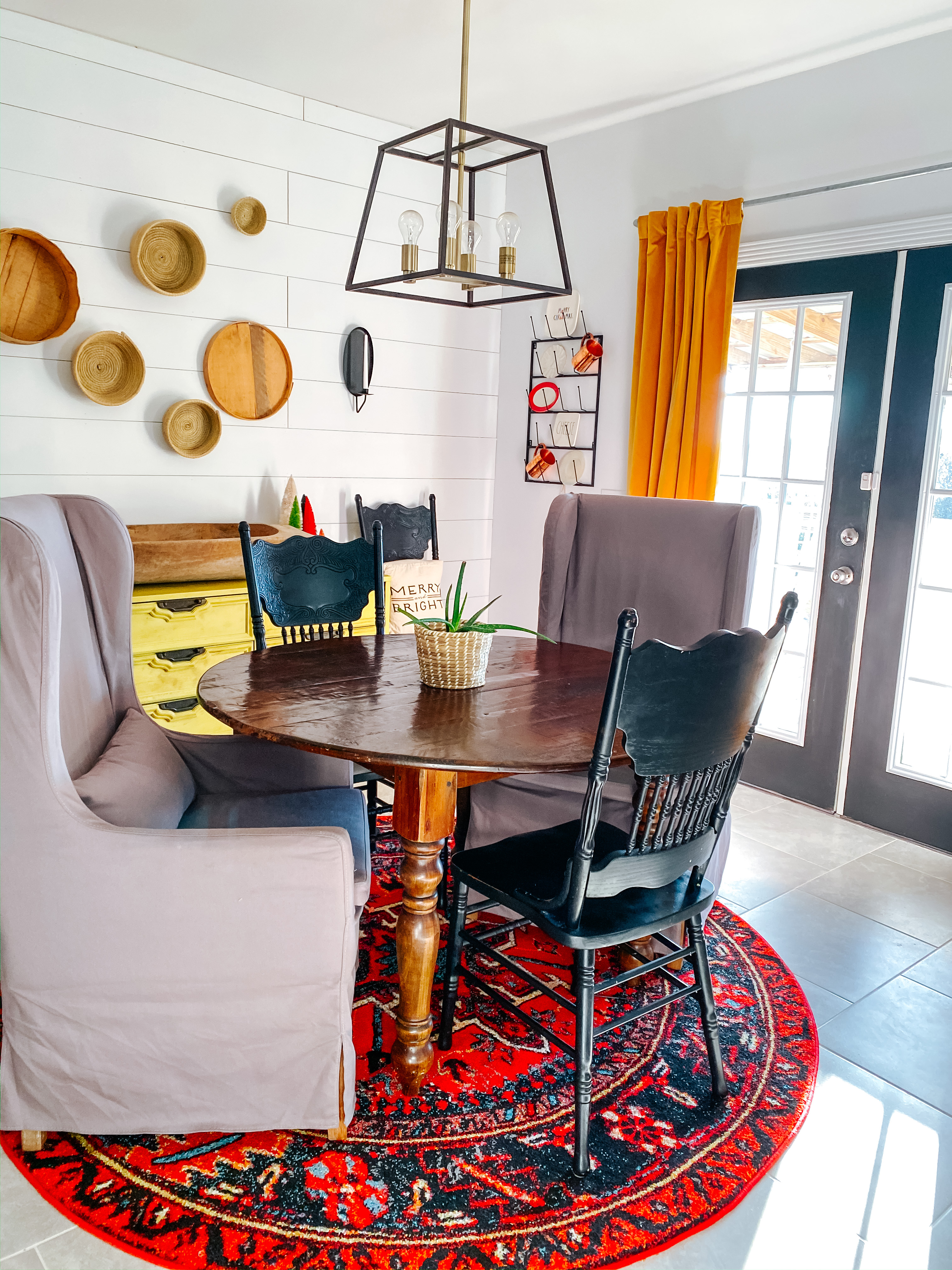 Most people hate the way their home feels so empty after they put up holiday decor.  I on the other-hand, love the simple clean feeling.  January is my purge/organizing month.   I use the winter season to prepare for the new year especially by organizing our clothes, shoes, and decor.
My first tip for adding a little spring to your home is to clear the clutter in the space and start with a clean space.  Next, add a little greenery and flowers real or faux like I did here in our dining space: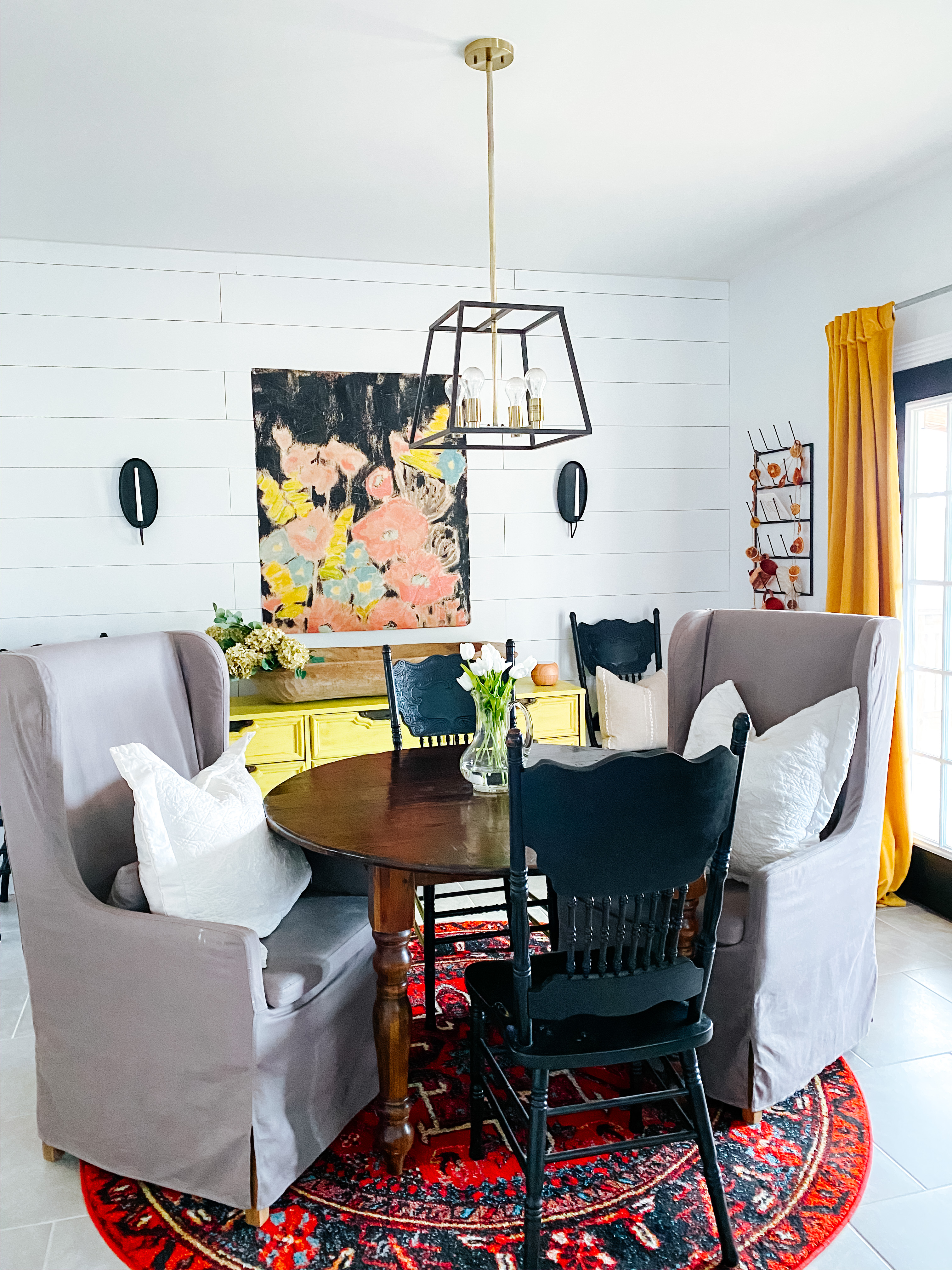 I brought in some tulips, eucalyptus, and dried hydrangeas.  I had the hydrangeas left over from the fall season.  If you don't have any faux flowers, go out in your yard and pick greenery and fresh flowers and put them in water like I did here with the yellow buttercups: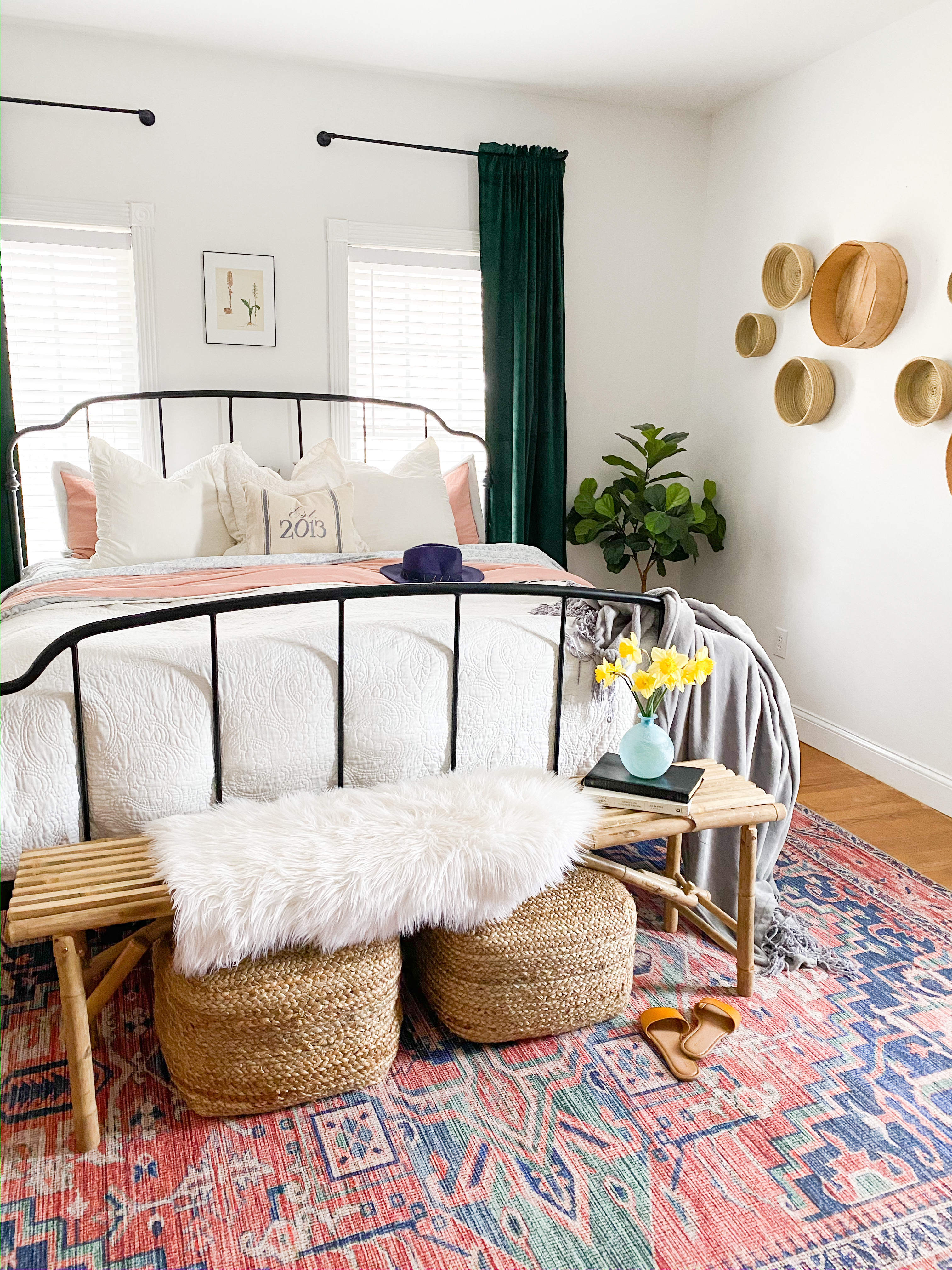 I also find colorful vases from local antique or thrift stores, and yard sales.  My last tip to adding some spring into your home is to change your pillow covers.  In the fall and winter months, some of you may use darker covers so in the spring you could simple change to a lighter/brighter color like I did here in our dining space: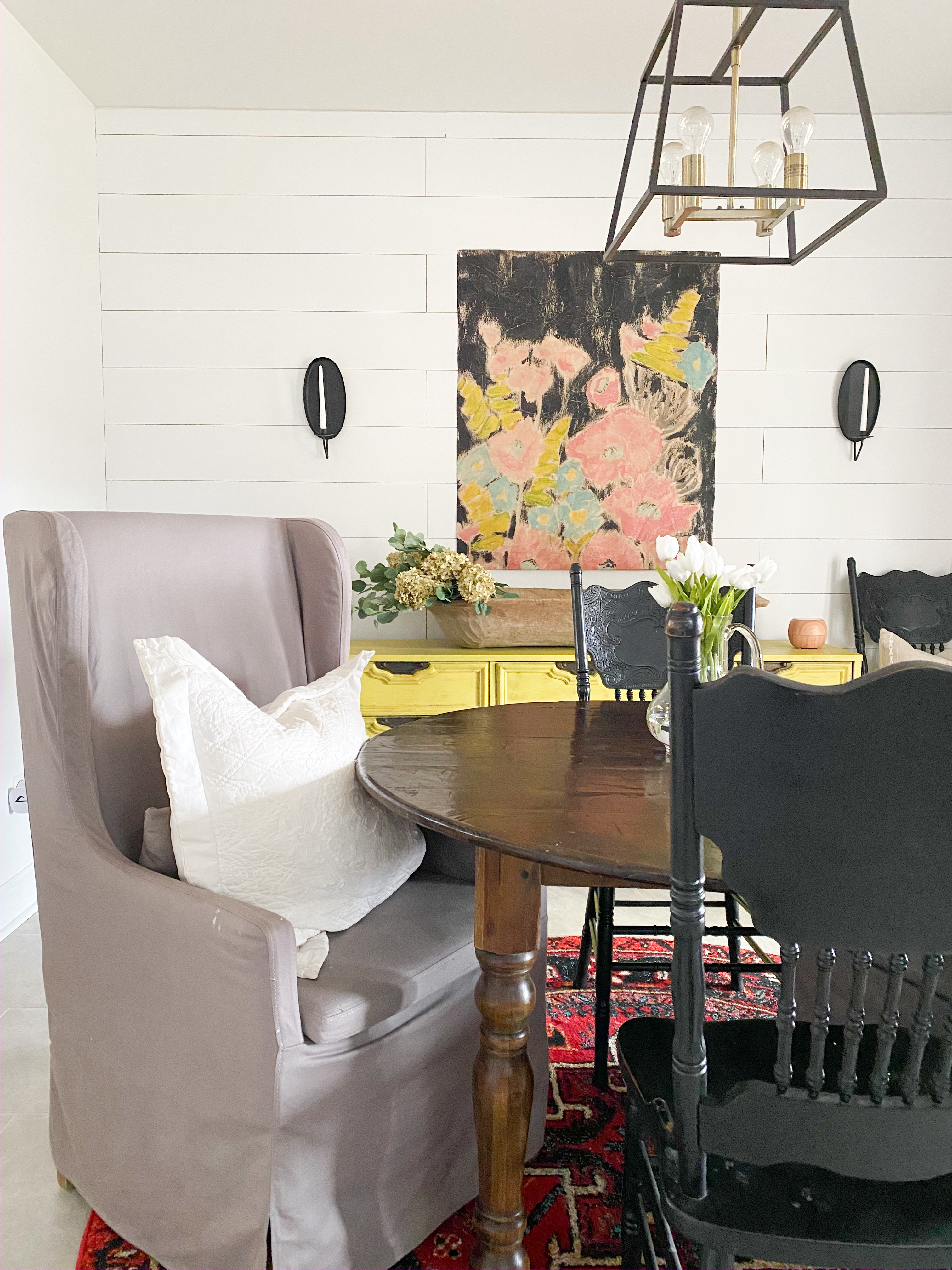 I have a stock of crisp white covers that I switch out often.  Pillow covers are easy to fold and store away as well.  You can also add a colorful throw blanket to the side of a chair or sofa.  So, let's recap: 3 ways to add spring vibes to your space
1. Start with a clean slate: clear the clutter
2. Flowers and greenery | real or faux
3. Pillow covers and throw blankets 
The floral wall tapestry in our dining room is from Hobby Lobby's new spring decor line.  You can find this product in stores or online.  I ordered mine online.   I rounded up some affordable spring decor in the affiliate links below:
[show_shopthepost_widget id="3918762″]
To see more of our home, visit our Instagram feed here.
What tips do you guys want to see from me next??
XoXo,
Heather