…
Sharing our current porch view with you guys!!   As you know, I love transforming spaces mine and yours on a budget and both of these spaces combined were transformed for under $500.  I think of a porch (front or back) as an add on to the interior.  I think it is just as important to have a cozy porch as it is for the interior of the home. Do you have a porch that needs a little love?
A few tips I would give to get started are: look at your space and think of free ways to transform, example: clear the area, and clean it.  Next, jump on Pinterest and save a few inspiration pins to a board. Here are our Pinterest boards as an example.  I tend to go here first for my inspiration.  Then, sketch out a layout.  Then, shop! I shop resale first because you can find one of a kind pieces for a fraction of the cost.  You can see a recent publication on tips for shopping secondhand here.
Before shot of the front porch: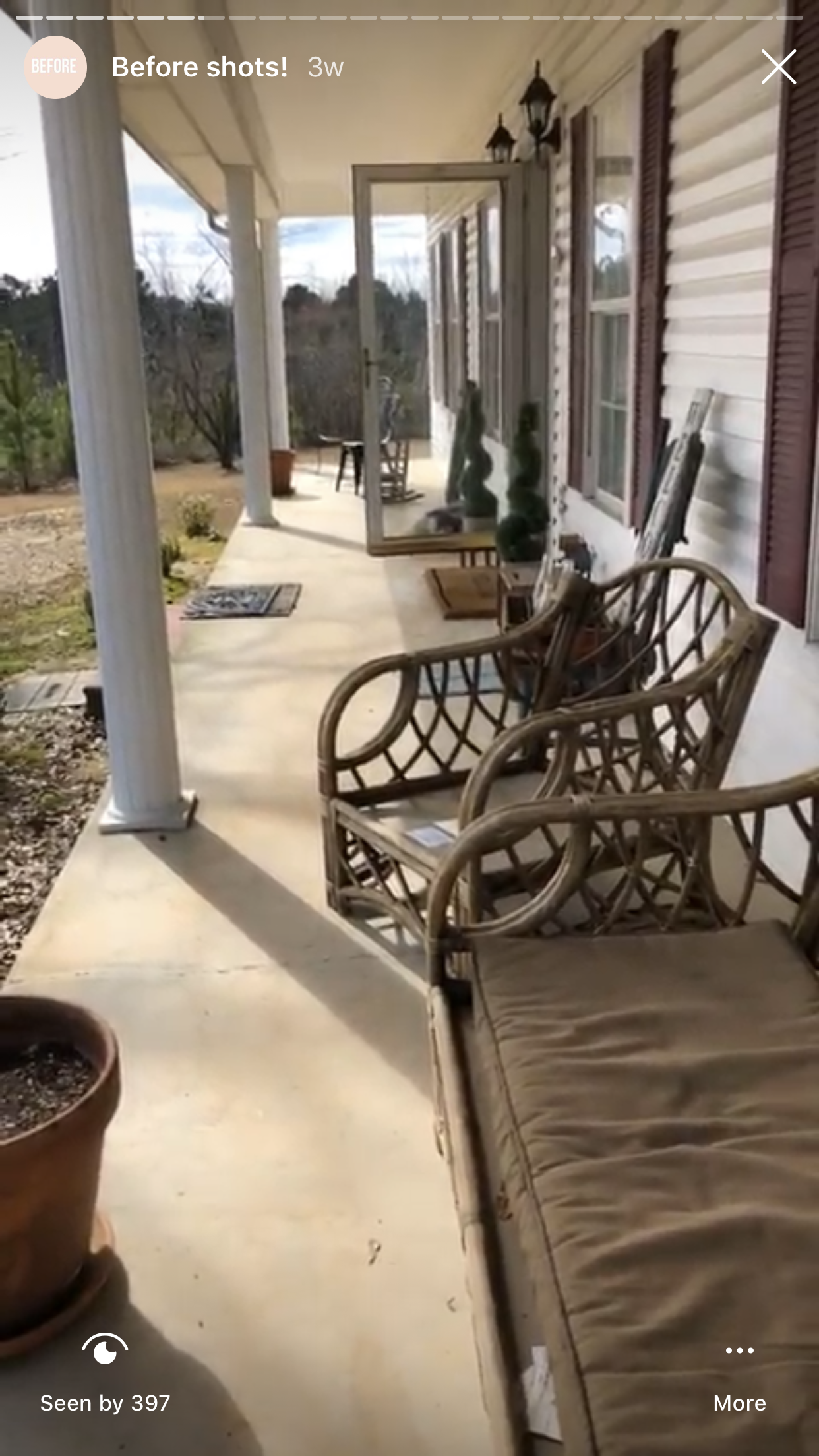 After of our front porch: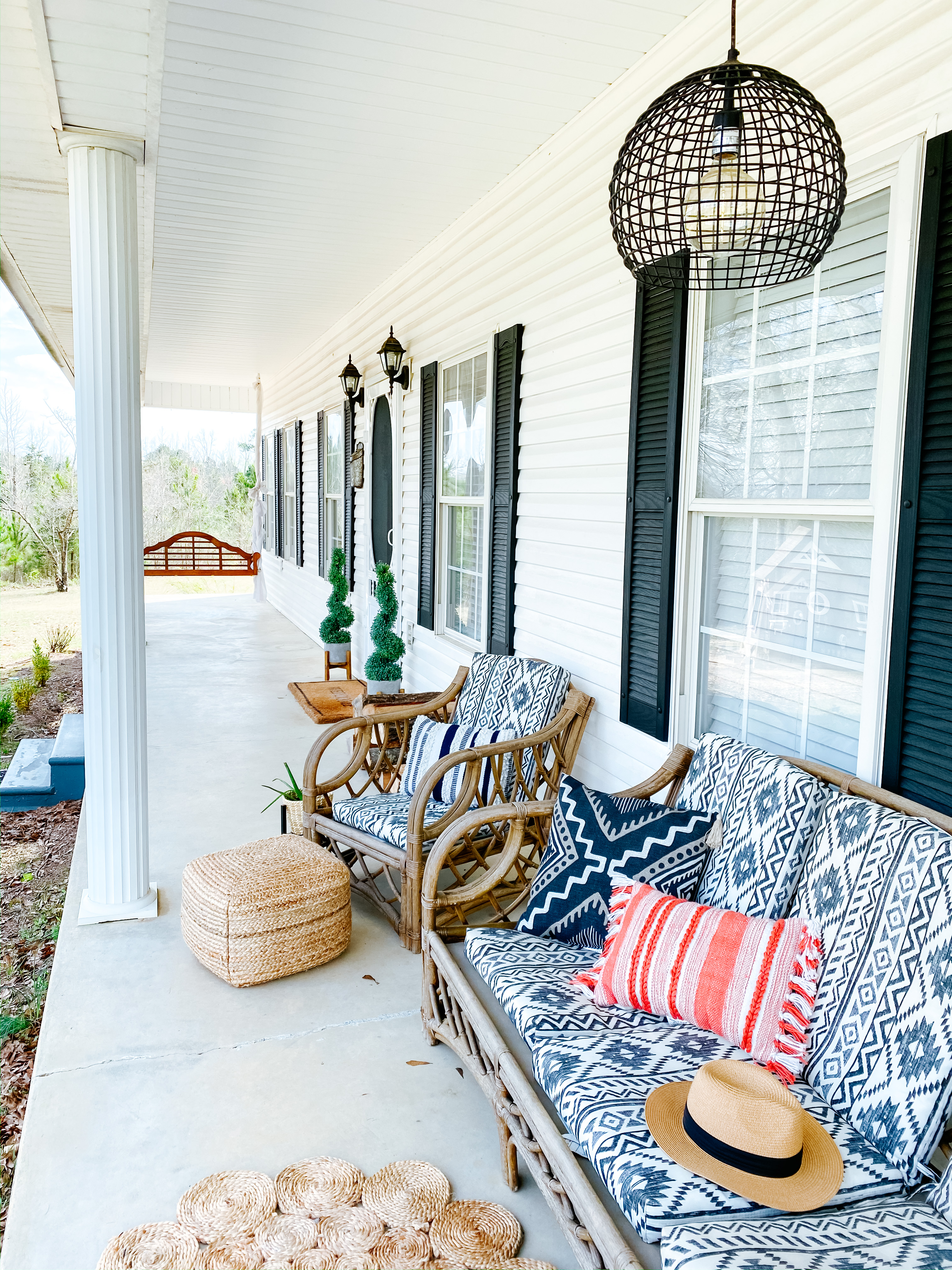 You can see our front porch is long and kind of hard to style.  I broke it up onto 3 areas, swing at one end, entry in the middle, then a fun seating area at the other end.  I wanted it to be simple and clean.  This rattan sofa set is so fun and it's one of my favorite Facebook marketplace finds!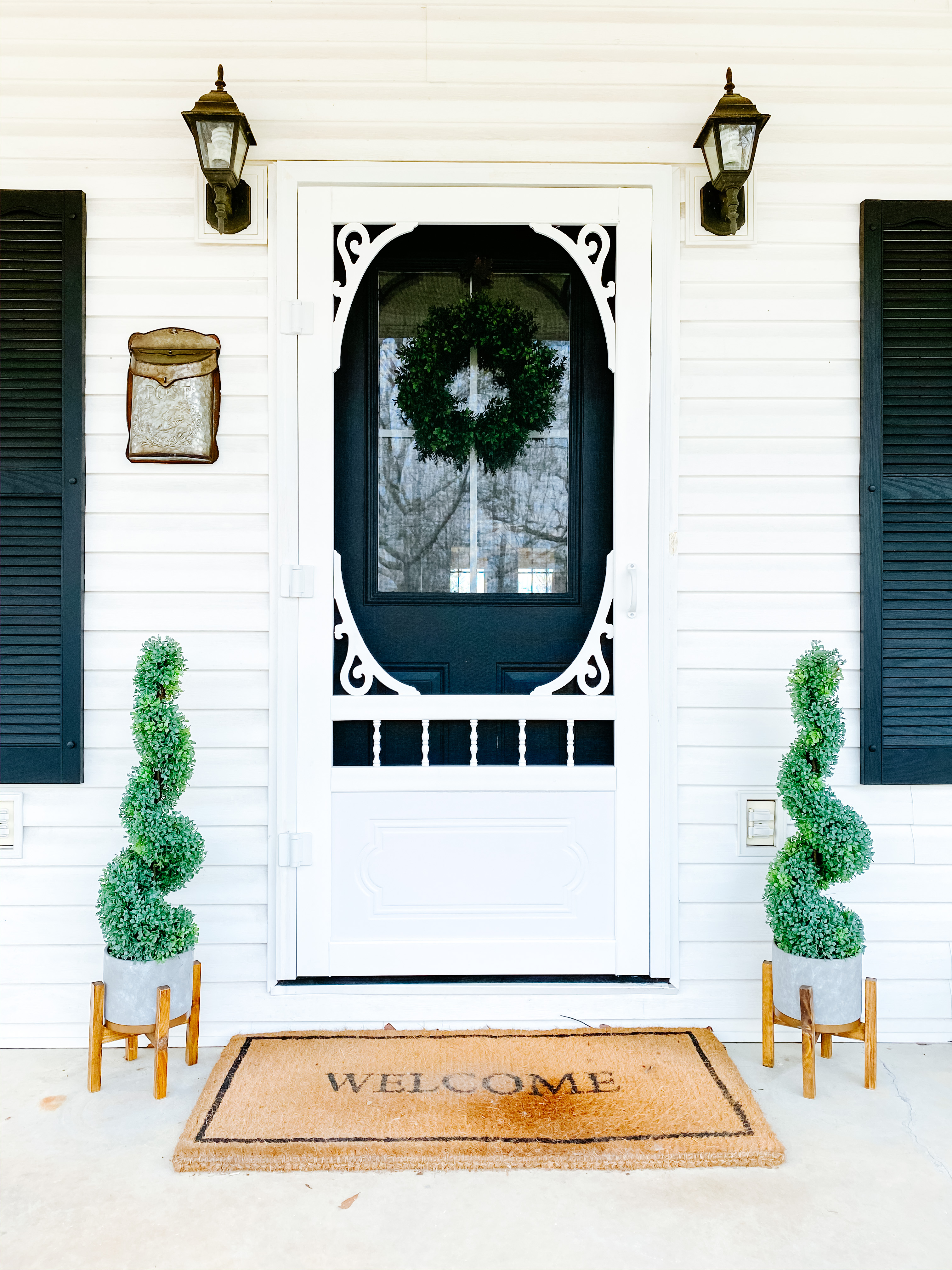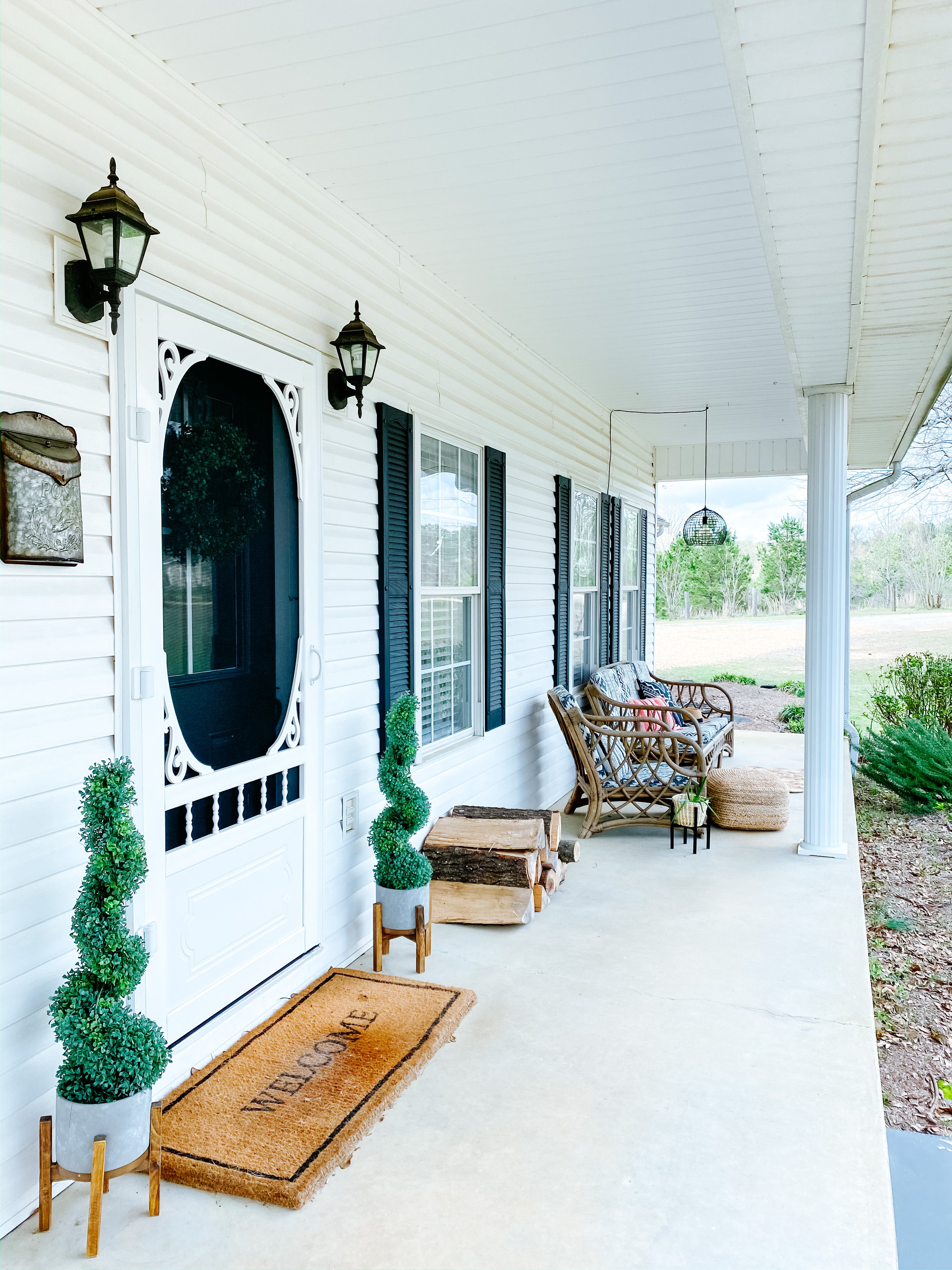 Let's move to the back porch.  We love this area because it's right off of our kitchen/dining room.  We have French doors and it's nice to open them and let the girls play on the porch while I cook dinner.  
Before of the back porch: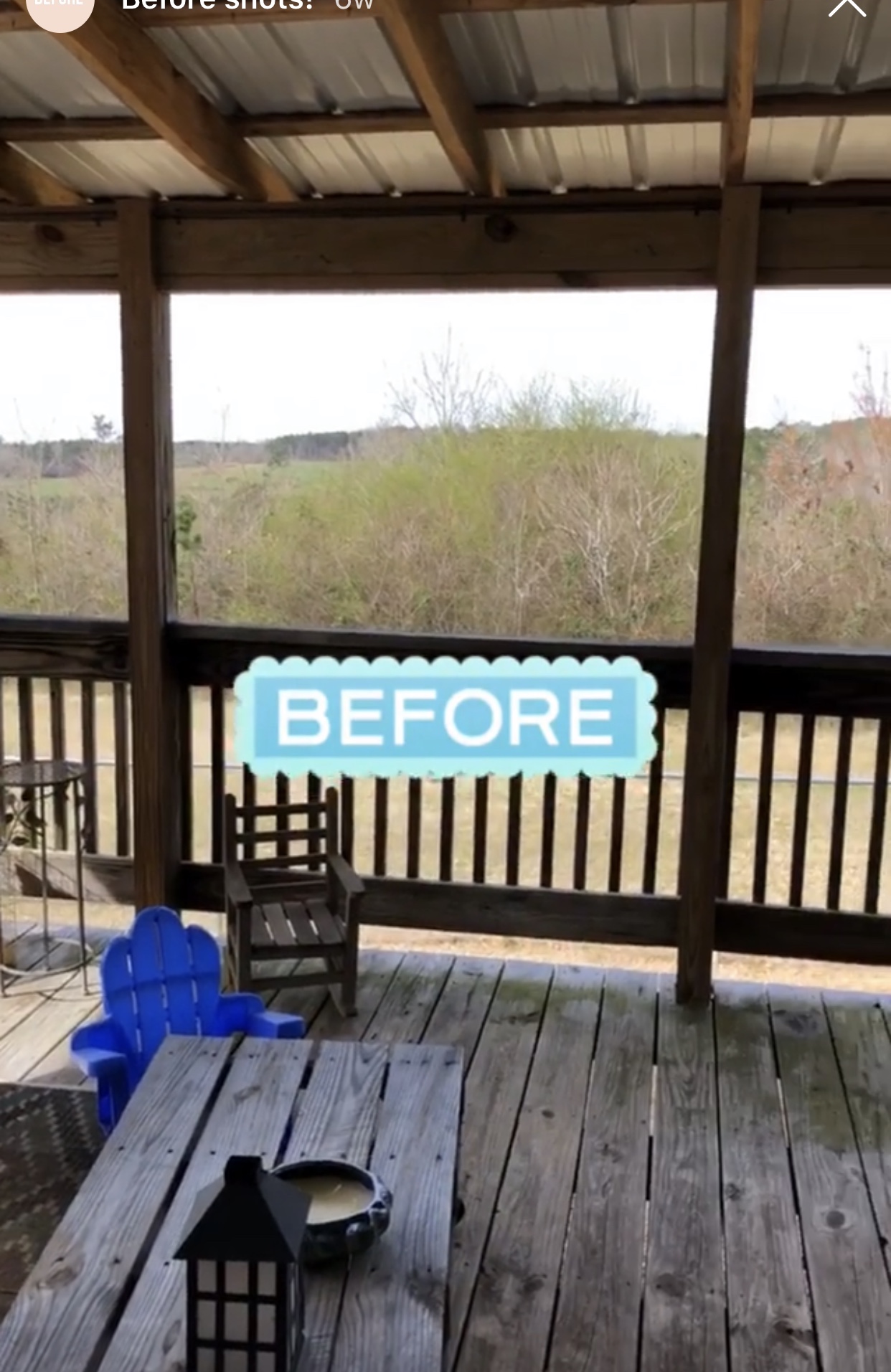 Our back porch or "deck" has so much potential. So, just as I said earlier, start by cleaning the clutter/furniture and pressure wash the area.  We felt we should put a coat of sealer on the deck to protect from the elements.  Again, the first place I shopped for this area was Facebook marketplace as well as our local garage sales.  I found 2 amazing resale finds on the marketplace, a pair of outdoor chairs (brand new from Target) and the white hanging rattan egg swing that is in excellent condition!  
Here's a few shots of our current view: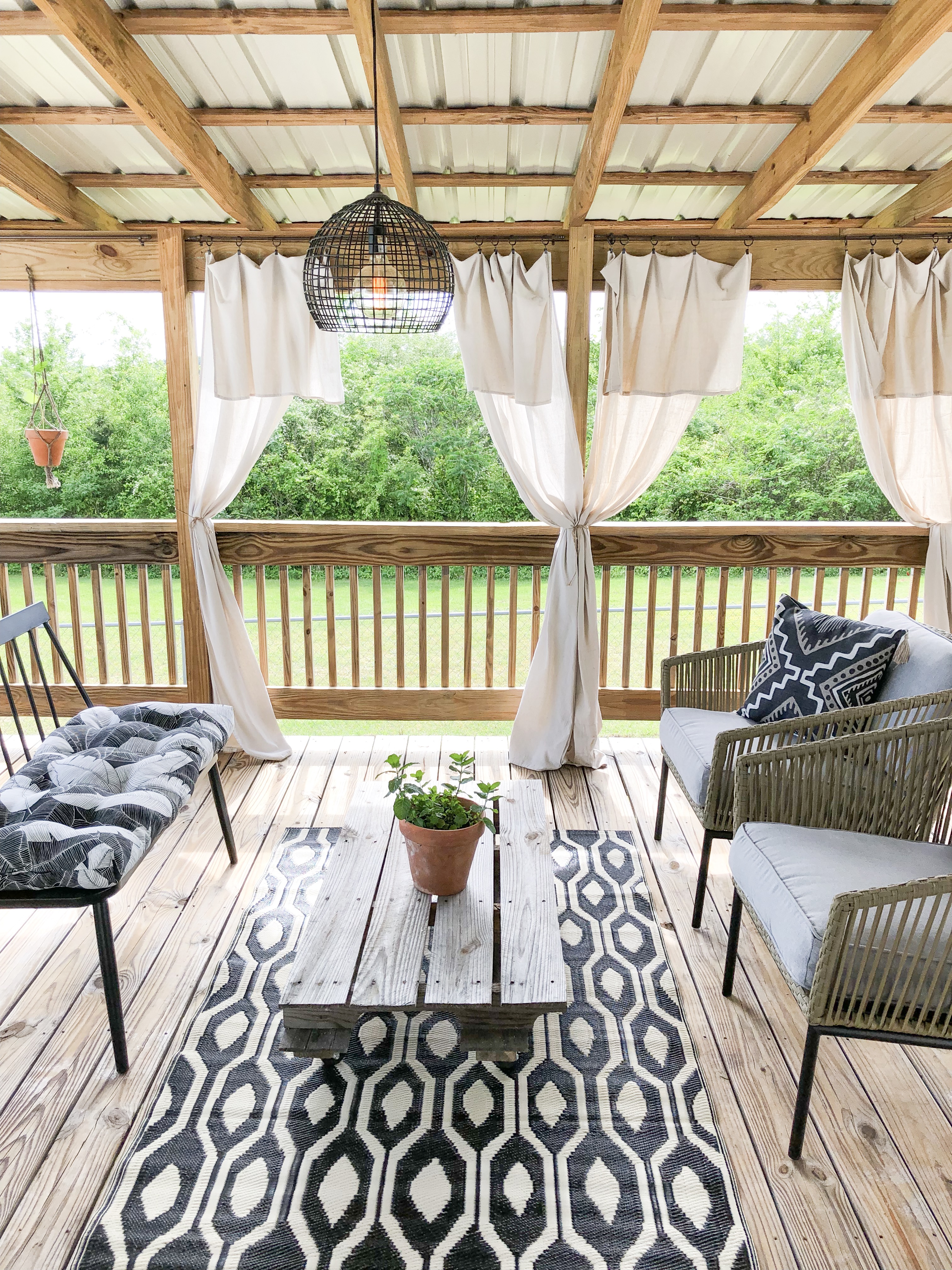 Here's a fall 2019 view: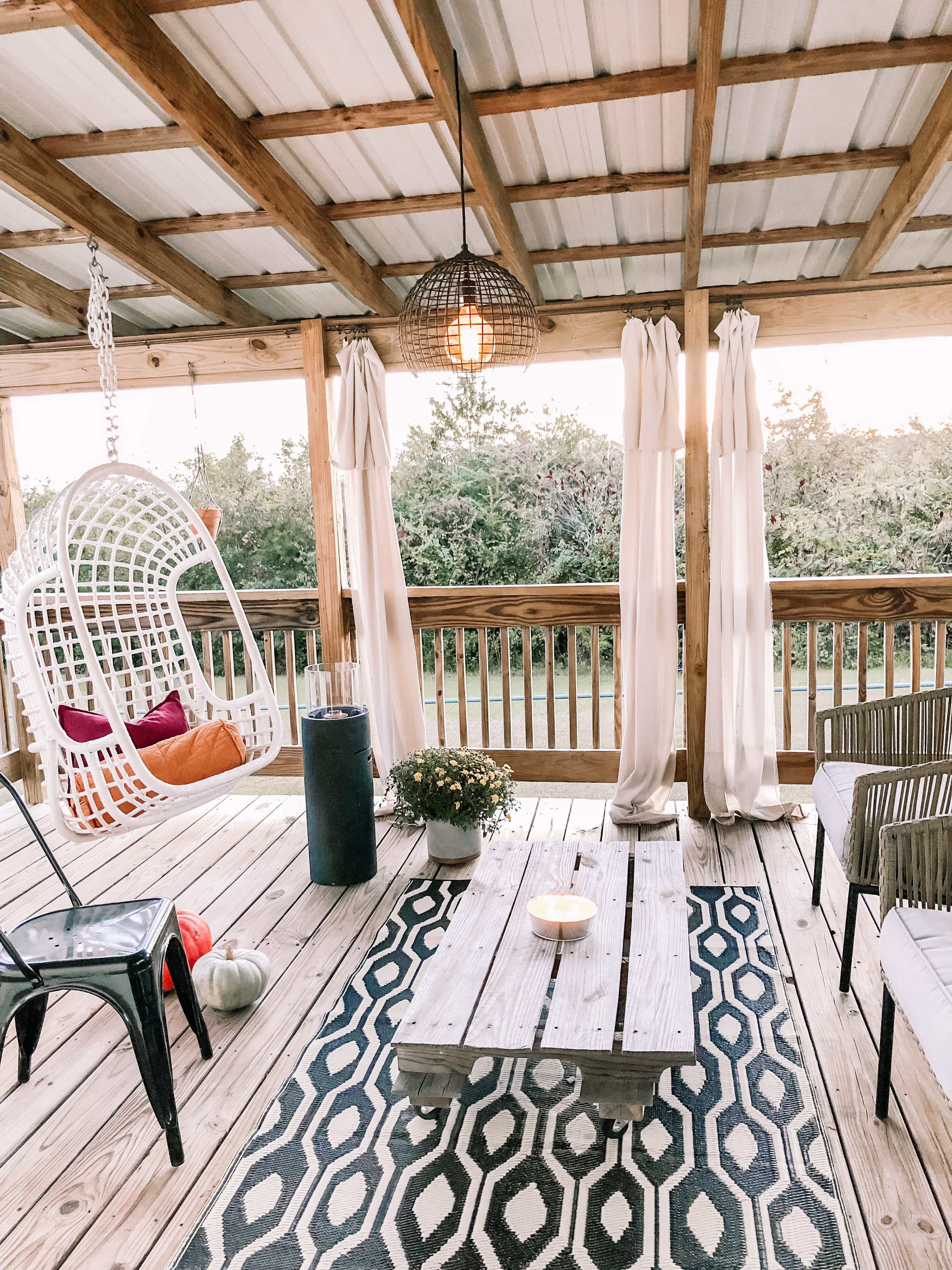 Our goal for both areas was to make them as cozy and welcoming as possible.  The outdoor curtains in this space are a diy,  the tutorial is linked here.
I hope you enjoy our little porch tour!  To see more of our home visit our Instagram page.  What space do you guys want to see next??
**the links below are affiliate links, some items are sold out so I linked similar options**
[show_shopthepost_widget id="3954838″]