Little River Escape tiny home community + Airbnb
…
Hey y'all!  I'm sharing a fun Airbnb I found that is close to home for us!  My husband and Father used to be in the tiny home business and I got to design a few of them so I thought this would be a fun collab to share with you guys. Ed Watters, owner bought his first few tiny homes from the business my father and husband worked for, he now has 50+ and actively growing!    This spot is about 3 hours from us so it's the perfect weekend getaway!  Here's a little info about the community, by Emmye Holbert
Little River Escape Tiny Home Community was established in 2015 after Ed Watters, the owner and developer, came across this hidden gem while he was kayaking the East Fork of the Little River from his lake house on Lake Lahusage. Ed tossed different ideas and dreams for what Little River Escape would be and came to the idea of a tiny home community for folks to get away from busy life and escape to the mountain, river, relaxation, and simplicity. Each house is nuzzled on 3/4 of an acre wooded lot (about the size of a football field) with lots of privacy and patio areas to have propane fire pits, hammocks, etc. Last year, Little River Escape was written in US News and World Report for being one of the best 6 tiny home communities to downsize
in.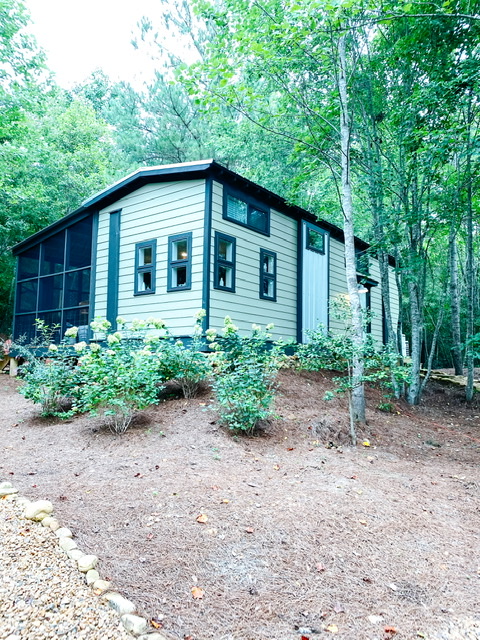 All 48 lots are lease lots which range between $375, $450, or $525 a month depending on location. The lot lease includes your water, septic, garbage service, landscape upkeep, use and upkeep of all the amenities (river access, hiking trails, fire pits, swim dock, swimming holes, kayaks and paddle boats, pool, pool house, tiny gym, dog park, and community garden club), property tax for the land, and the front gate. About half of LRE's residents are full-time residents ranging between 23-83 years in age. We have part-timers mostly from Atlanta or Rome, GA since it is a quick getaway from the city. Our residents have come from all over the nation, 12 different state and one other country like Delaware, Massachusetts, Chicago, Tennessee, North Carolina, Georgia, Alabama, Florida, and even Venezuela! There are four homeowners who rent their tiny home out via Airbnb within Little River Escape. My husband and I manage two of them: The Nest and The Cricket. Staying in one of the Airbnbs is a great way to experience a tiny home, the community, and explore Lookout Mountain, GA and AL. Here's a few views of the pool/pool house, river, and the cutest "tiny gym"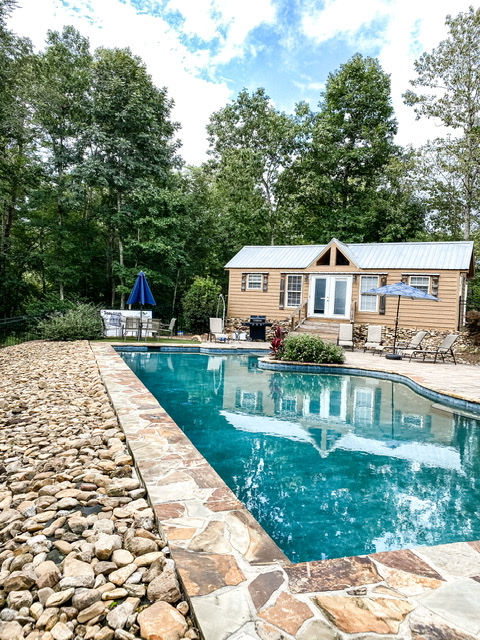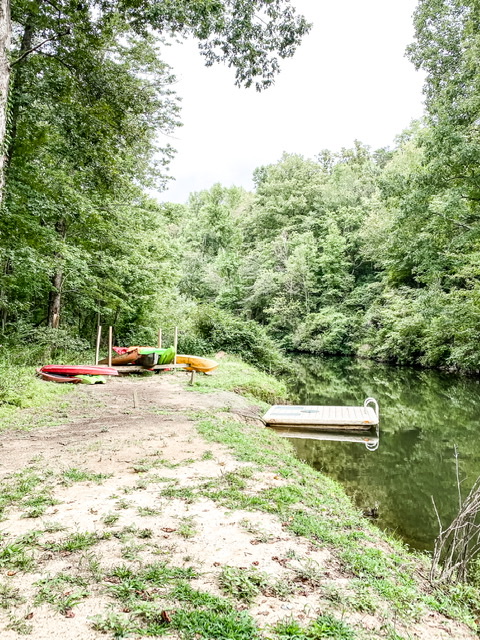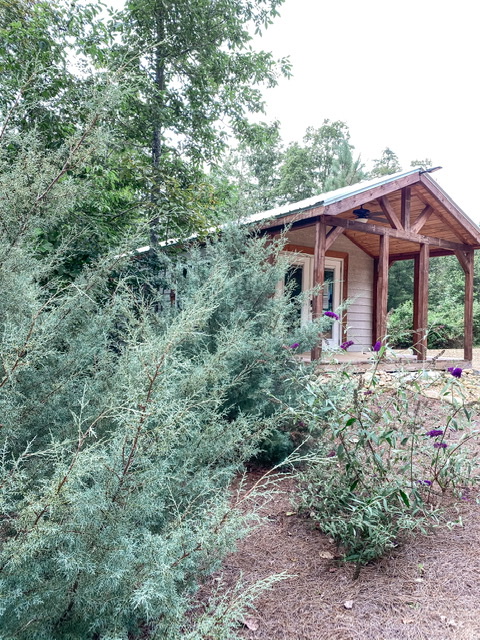 Little River Escape filled up quick last year and we are now at full capacity with one home for resale!  Here's a peek at the home for resale: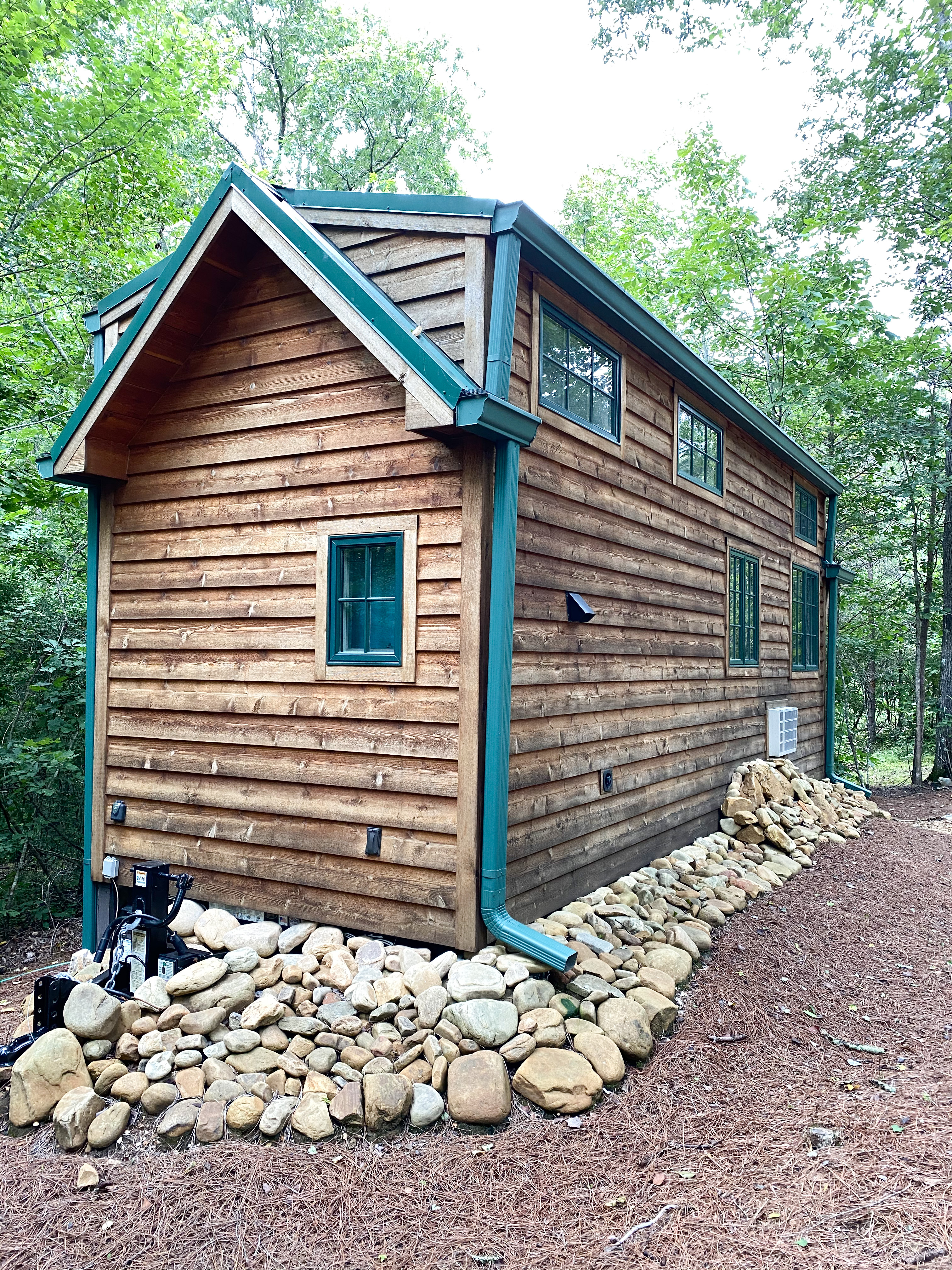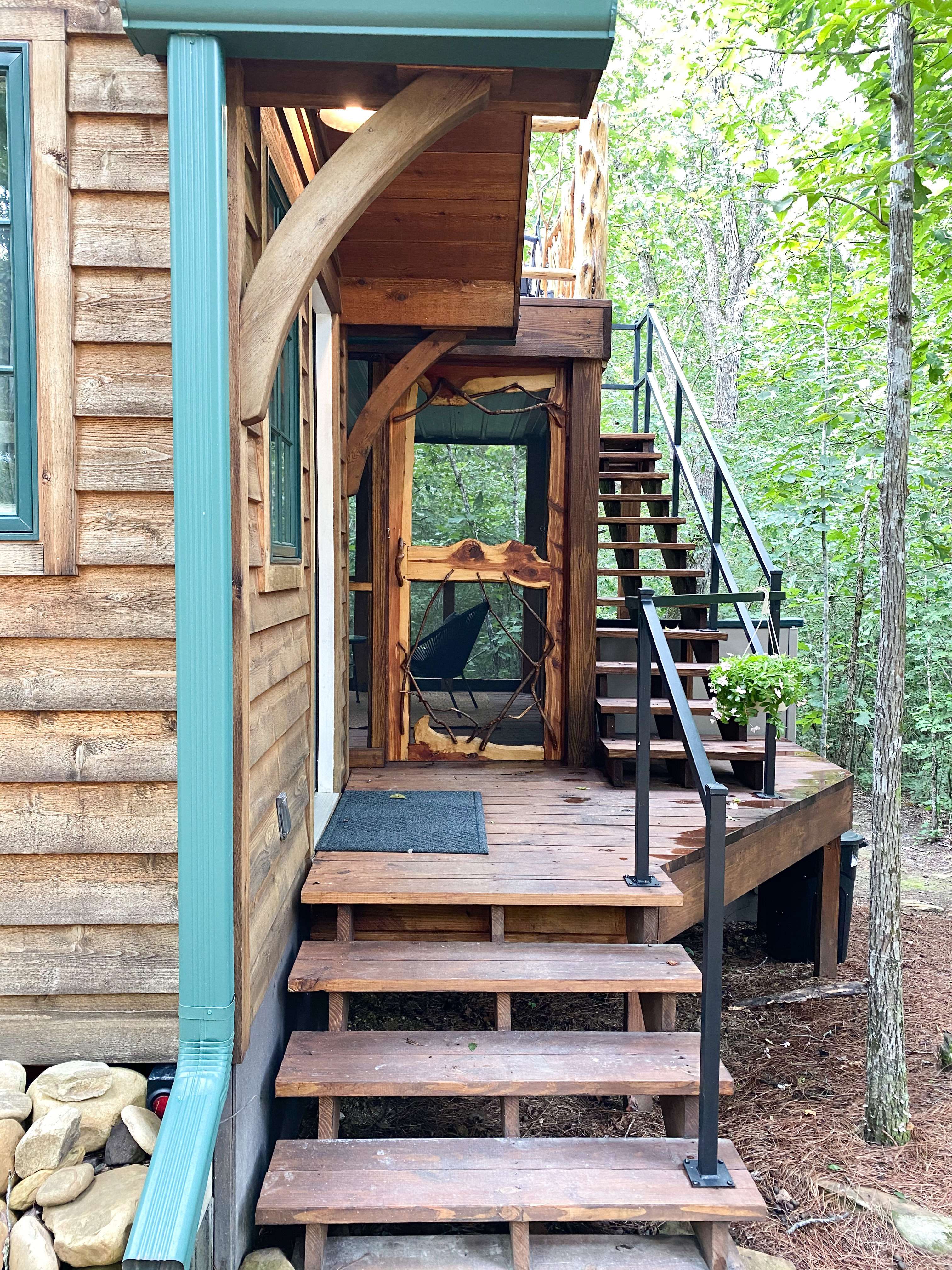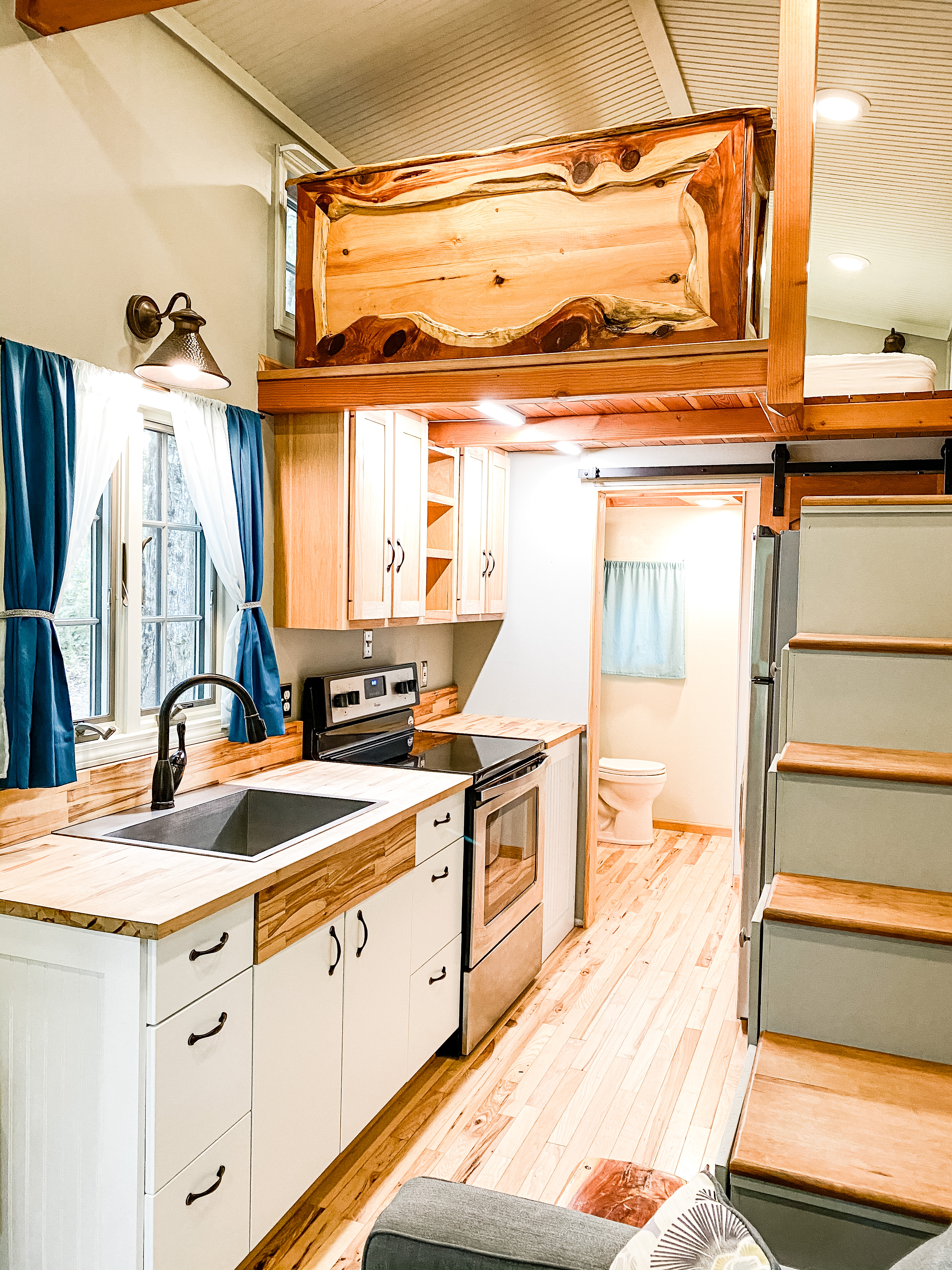 Ed decided to branch out and create new tiny home communities:
Silver Hill Escape will have 2 phases and ready by the second week in September. Phase 1 has 10 purchasable lots and phase 2 will be very similar to Little River Escape with the common amenities. Most lots within Phase 2 have mountain views.
River Side Escape has 11 lots with 6 being directly on the East Fork of the Little River which leads out to Lake Lahusage. Only 5 lots remain here.
Mentone Mountain Escape will be our first tiny home neighborhood. All lots will be purchasable so you own your home and land. This development should be ready by September.
A lot of people are familiar with Lookout Mountain, Tennessee due to Ruby Falls and Chattanooga. Most of our communities are located on Lookout Mountain, GA or AL which has so much to offer and to do. We are within 10-30 min of 4 state parks: Cloudland Canyon State Park, Sloppy Floyd State Park, Little River Canyon, and DeSoto State Park and Falls. Mentone, AL is a unique and funky little mountain town with great shops and restaurants. You should definitely try Wildflower Cafe (dine-out only right now) while you are here. They were written in Southern Living for their Tomato Pie. The Farmers Market is open every Saturday so hopefully you can make it there during your stay to get fresh produce and see local artisans from the area.
You can buy a tiny home from them!  They deliver anywhere in the nation!
👇👇👇
River Ridge Escape is our tiny home dealership where we can custom build any of our 30 floor plans and delivery anywhere in the nation or to one of our communities. We are open Wed-Sat from 10am-5pm EST for free tiny home tours. On-site, there are always 5-7 tiny homes open to walk through or purchase. If we are custom building a tiny home, it takes us about 4-8 weeks to build. The floor plans range between 396-750sqft but we are working on getting a few more modular floor plans that go up to 800 sqft by the end of the year. Homes range between $40-96,000 depending on the floor plan and materials used. Here's the website for all of the details www.riverridgeescape.com
We stopped by briefly before we headed back out of town here is a model they have for sale at the lot.  I love the modern feel.
I hope you enjoyed this little info. Who is planning to visit these quaint tiny home communities soon? See the links above to book your vacay!  Mention I sent you!