…
This spicy sweet potato recipe is one I am asked to bring to any family gathering!  So easy!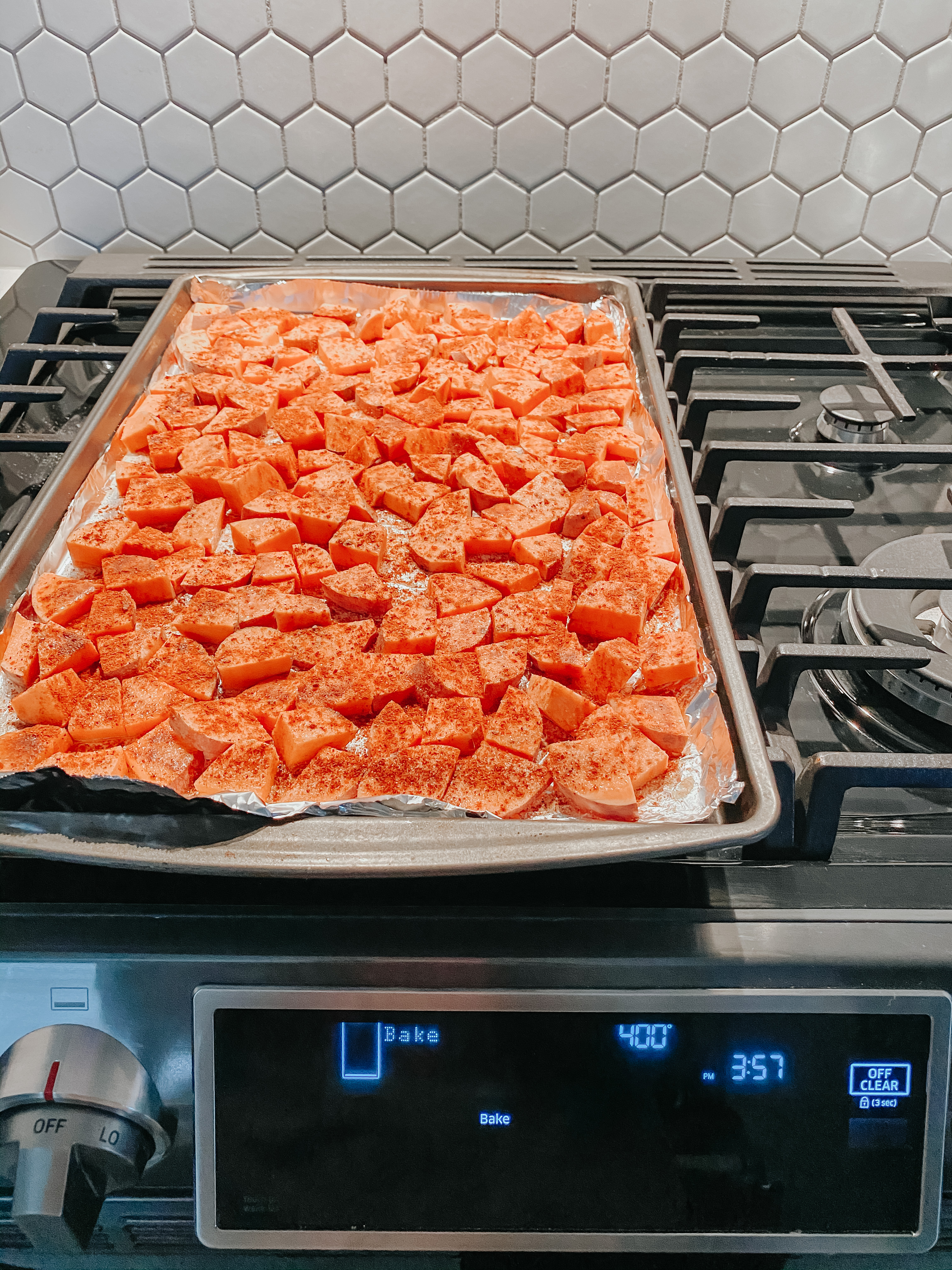 Preheat oven to 400, line a sheet pan with aluminum foil for easy cleanup.  Dice 4-5 sweet potatoes after washing or you can peel them.
Pour them on the sheet pan, drizzle with olive oil (about 1/4 cup)  and add these spices:
Salt, about 2 teaspoons (you can use sea salt)
1 teaspoon garlic powder
1 teaspoon paprika
1/4 teaspoon of cumin
1/4 teaspoon of chili powder
1/4 teaspoon cayenne pepper (optional) you can use black pepper as a substitute
bake for 30 min!
I love to meal prep these and eat on them throughout the week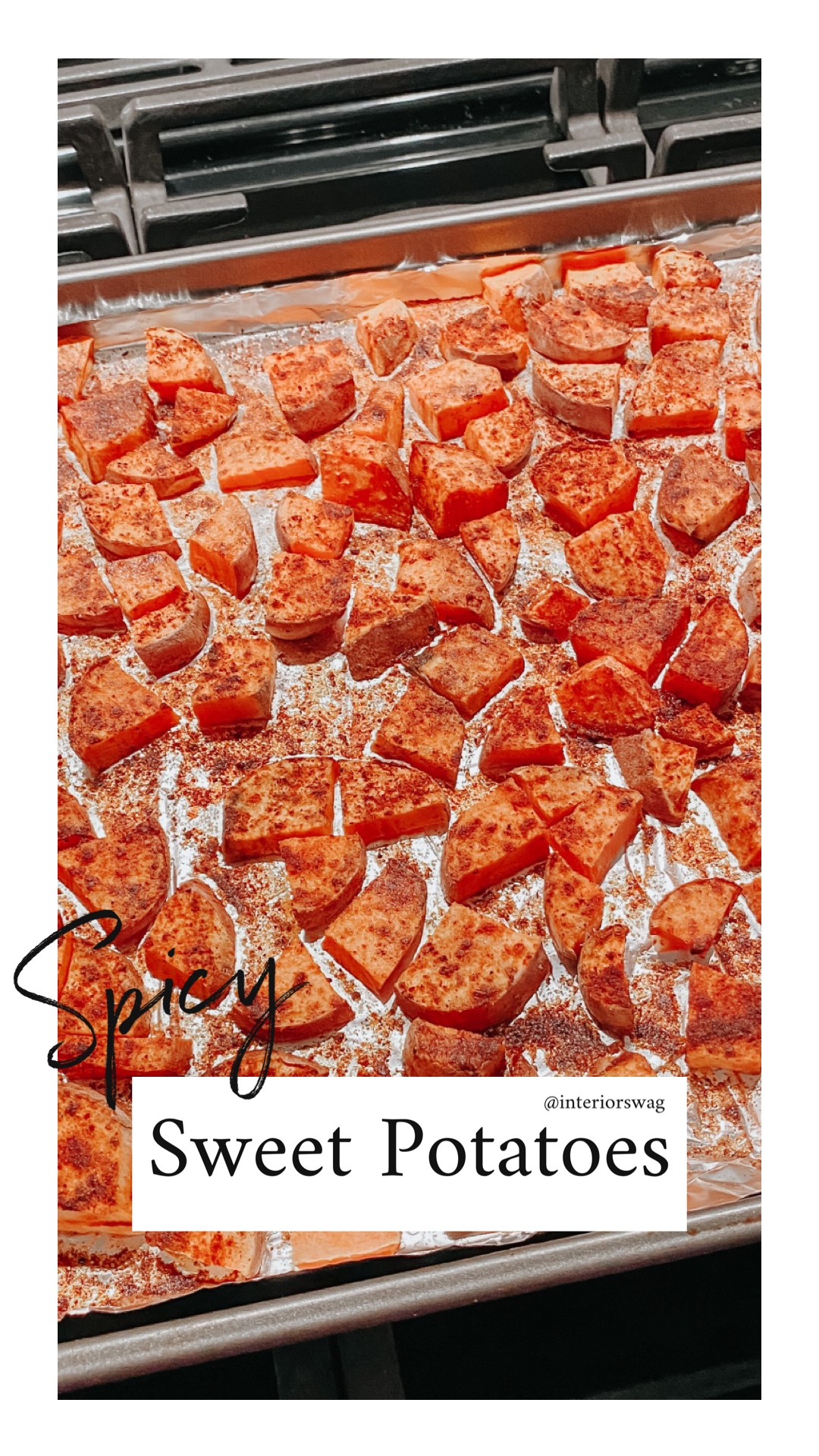 I hope you loves these as much as we do!  Let me know if you try them in comments!
If you love bringing food to gatherings try our sausage balls recipe!