I didn't realize what ingredients were in commercial dill pickles. Check out the ingredients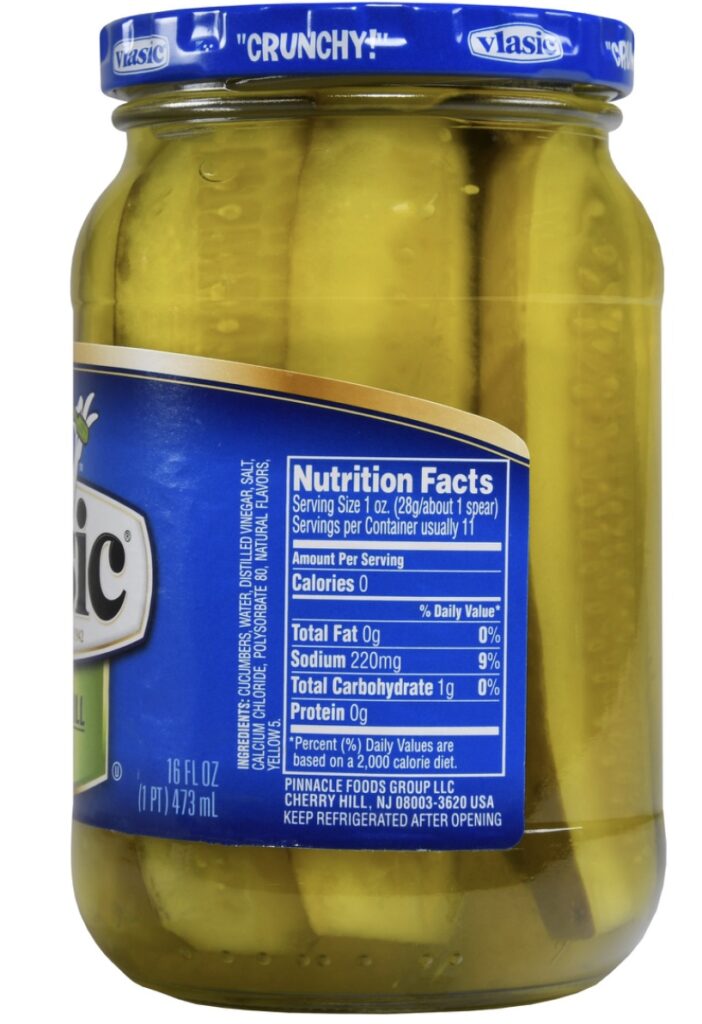 Full of preservatives, msg (natural flavors), artificial coloring. I found a few recipes via Pinterest and tried a few then added what we love and came up with this recipe. We all love the pickles. You can use any size mason jar. Here's the one I use: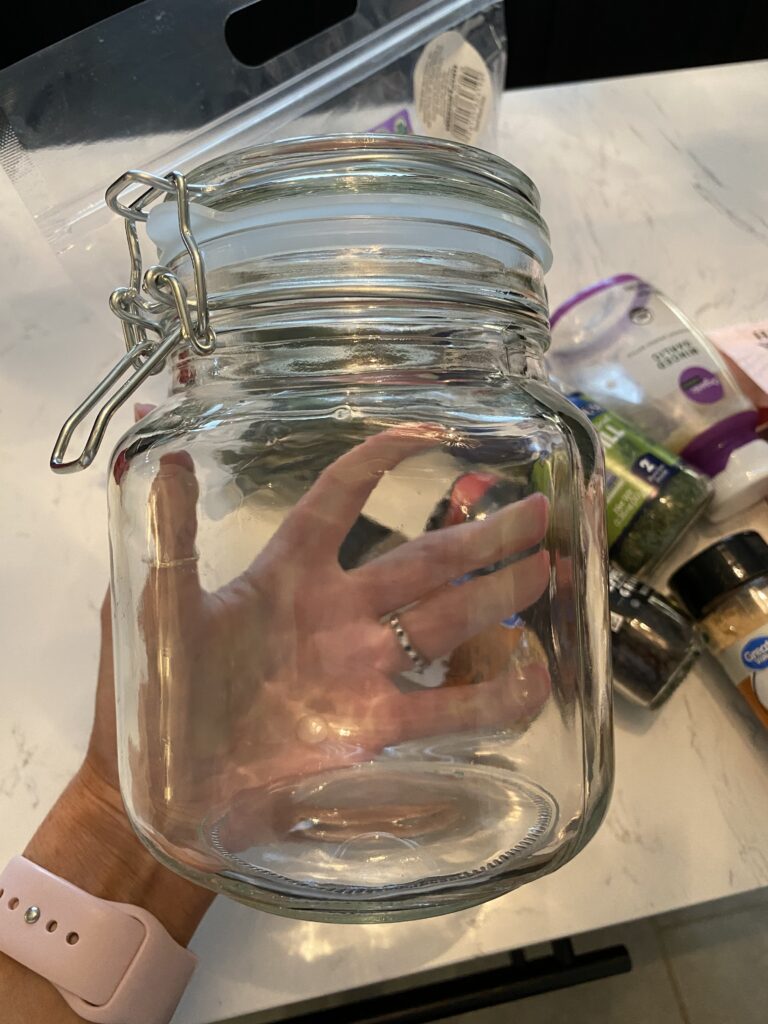 •This post contains affiliate links. It doesn't cost you any more or less to use these links. A huge thank you to all who buys and supports our business by shopping through my links.
Shop the jars I recommend here: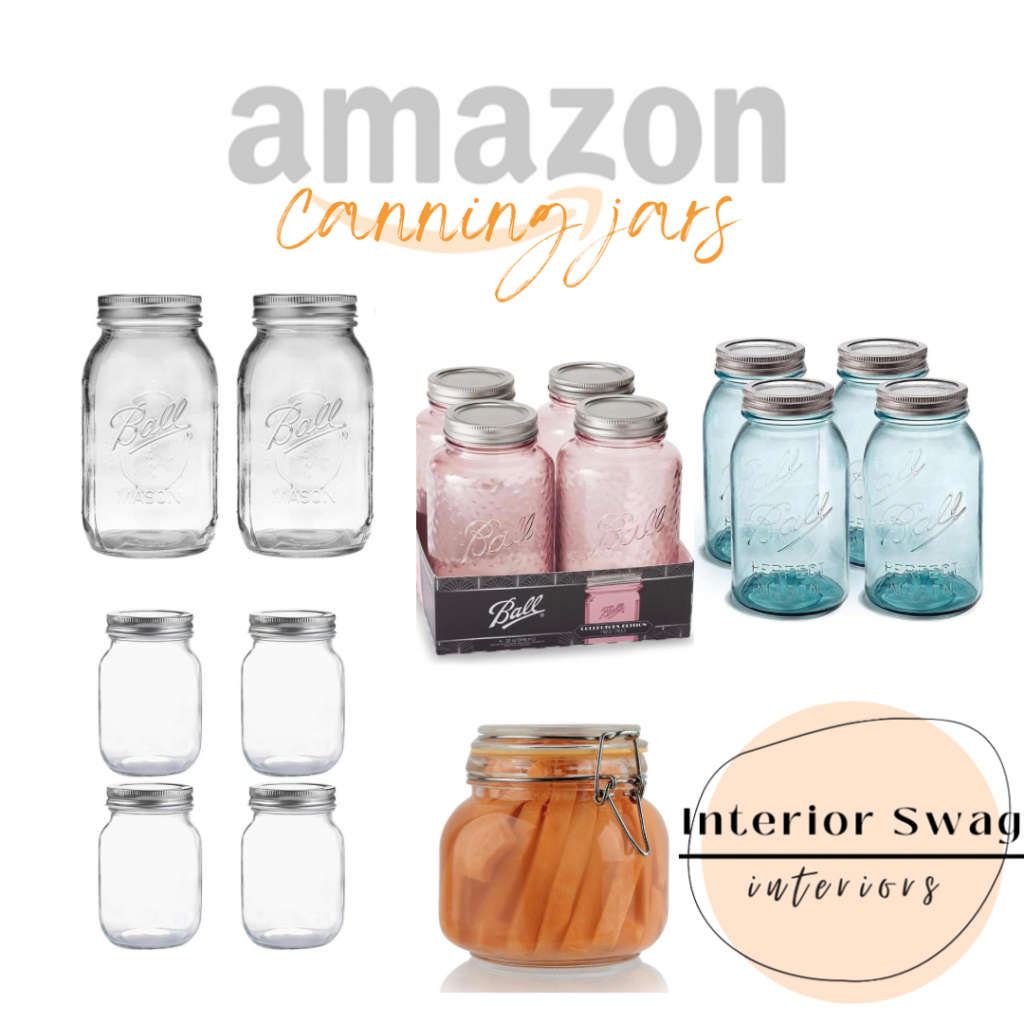 Ingredients + instructions
1-1/4 cup water
1-1/4 white vinegar
4 garlic cloves or 4 squirts of organic diced garlic divided
1.5 tsp mustard seeds divided
1.5 tsp black peppercorns divided
2-3 tbs dried dill divided
1 tablespoon salt
1/4 tsp monk fruit sweetener
This makes 2 pint size mason jars or 16-20 oz canister like I am using.
****you may have to tweak the recipe to what you like: more sweet, more garlic, more pepper depending on your taste.
Wash and slice your cucumbers. I cut mine in spears or you can slice in 1/4" thickness
Bring water, vinegar, salt, sugar to a boil then add in half of spices. Let cool. Add other half on top of your tightly packed cucumbers in your jars.
Once mixture is cool, pour over top of cucumbers.
Refrigerate for 24 hours. Enjoy. They will last a month in the refrigerator but they don't last a week at our house.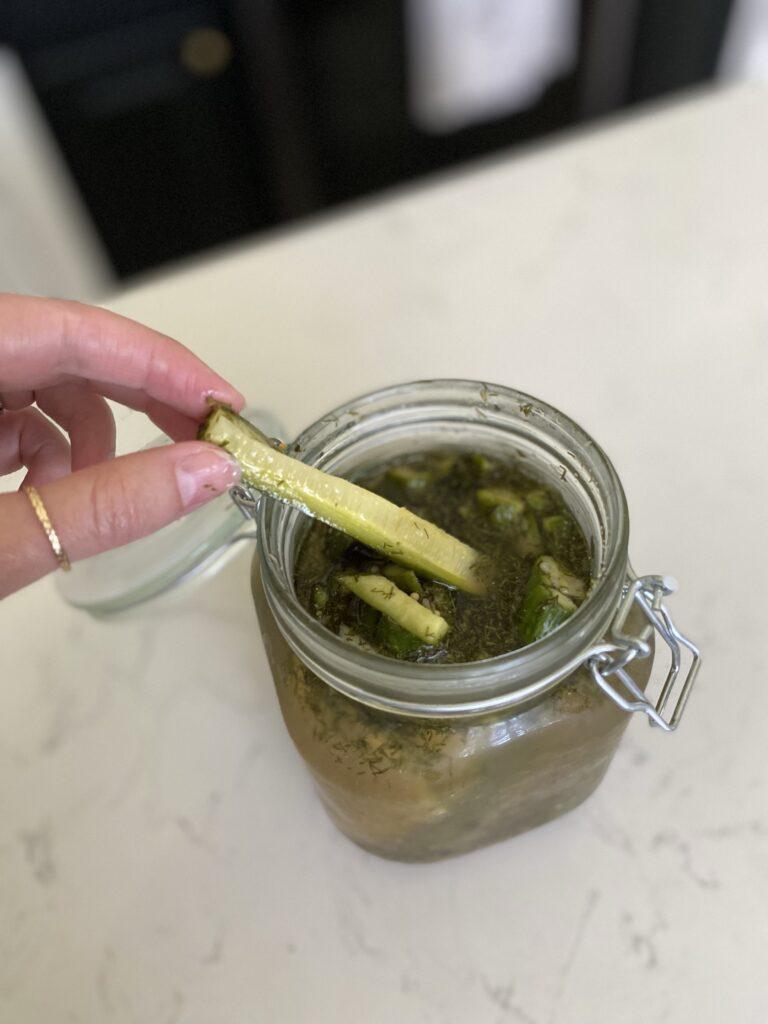 After you try them, let us know if you like them in comments. If you're interested in a healthy breakfast/dessert/snack option, check out our protein muffin recipe here.