Everyone loves pizza right? I know we do. I make this about once a week. It makes two pizzas one for the kids and one for my husband and I. We usually have leftovers for the next day so we get 2 meals out of it. Feel free to half this recipe
Ingredients:
4 oz. Cream cheese
3 cups shredded mozzarella cheese
4 eggs
1.5 cups almond flour
Toppings:
Trader Joe's organic marinara sauce we use about 1/2 cup to 3/4 cup per pizza
I will brown organic ground beef and add as a topping
Pepperonis
Onion
Bell pepper
Mozzarella cheese
Directions:
Preheat oven 400° In a glass mixing bowl combine the cheeses and microwave for 30 seconds and stir. Repeat this process until the cheese is all melted (doughy consistency). Add in the almond flour and eggs. Mix the best you can-
Divide in half, place one half on parchment paper cover with another piece(leave plenty of overage as you can cut it off) push dough down to flatten. Take a rolling pin and roll into a circle or rectangle. Do the same with the other pizza.
Remove the top parchment paper and pick up the whole pizza and parchment and place on baking sheet. With a fork prick a lot of holes in the dough and bake for about 8-10 minutes. Take it out and put sauce and toppings and bake for another 5-8 minutes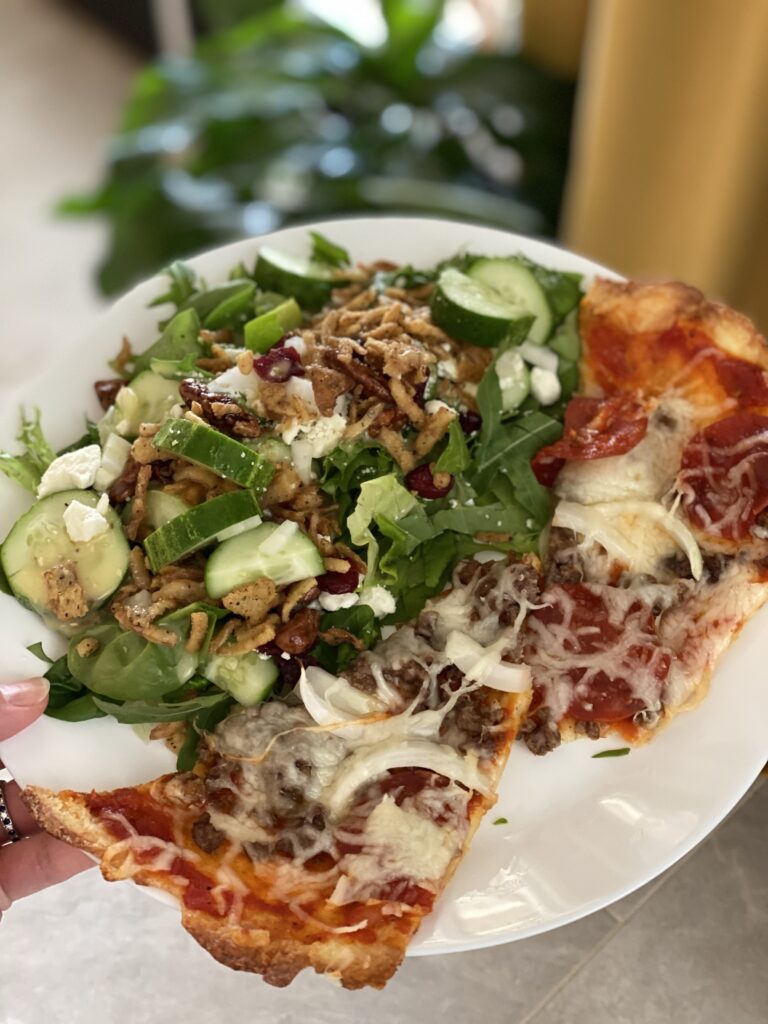 Let me know if you try this recipe. Here's a low carb muffin recipe perfect for dessert!