Today, I am sharing how I transformed our dining room into its "own space". It is connected to our kitchen so I wanted the space to feel like it's own. I'll share how I transformed ours on a budget here in this post!
Here's a good before picture BEFORE we renovated our kitchen: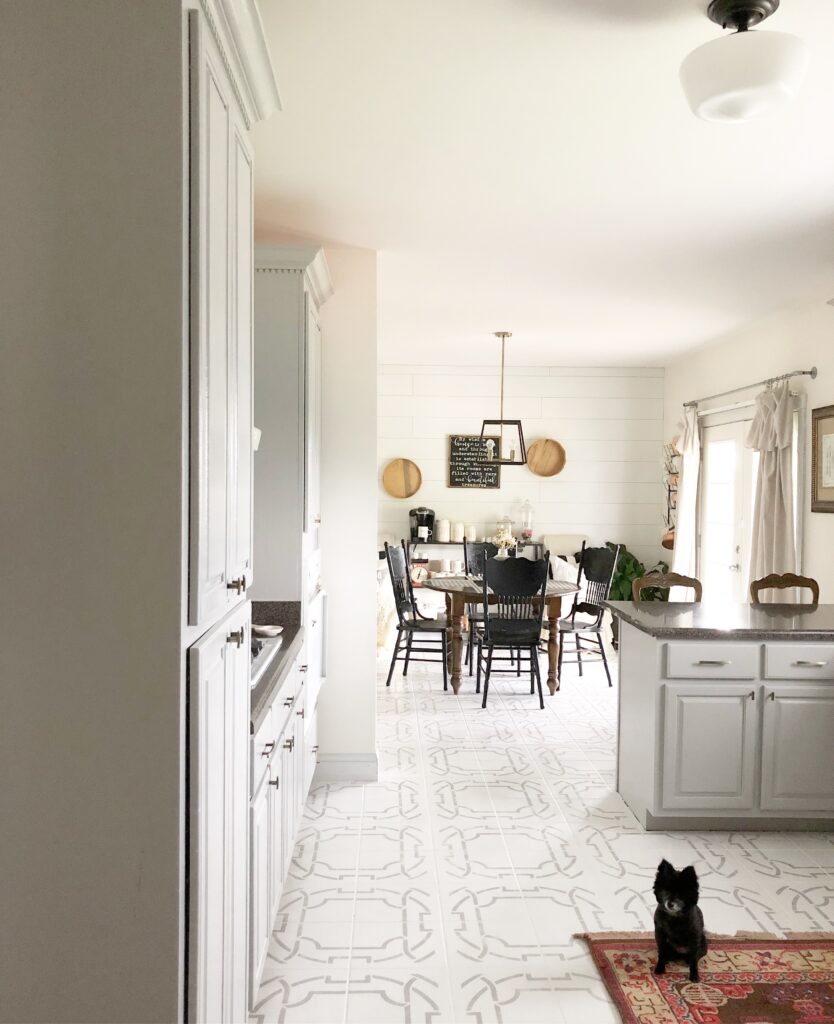 I'll share our kitchen renovation soon, but I wanted to share how I separated the two areas. Here are a few tips on making your dining space it's own if you have an eat in kitchen: add a rug to anchor the space, add an accent wall, add lighting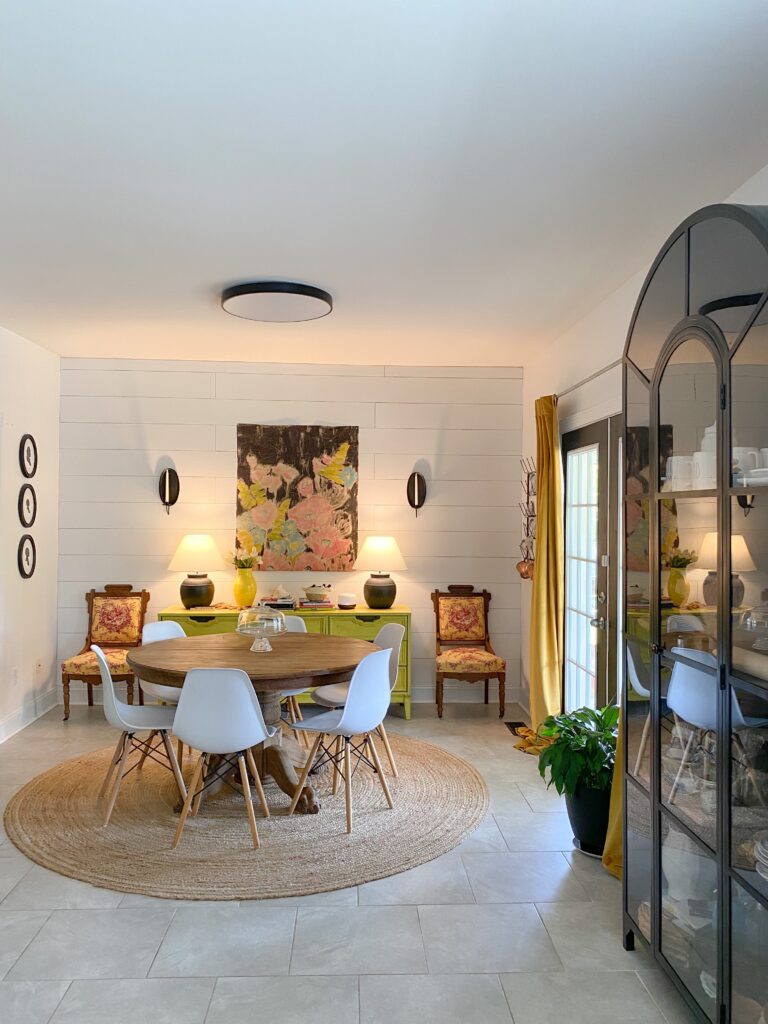 I love the look of shiplap so we kept the faux shiplap wall. If you are interested in how we hung the shiplap click here. Notice the lighting in the before shot above? Really beautiful lantern style chandelier, but I wanted to open up the space so we changed out the light for a 24" round flush mount.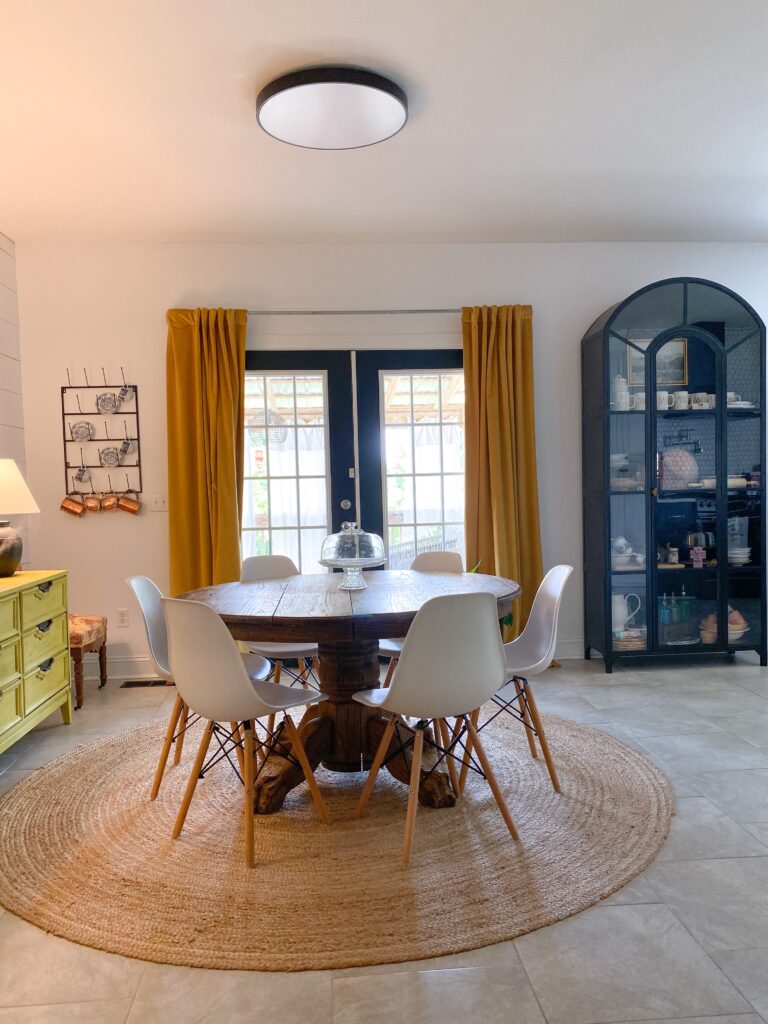 You can tell better from this view how simply changing the lighting opened up the space. All of the furniture you see in this space are yard sale, thrift store, or Facebook marketplace finds. If you are interested in tips on how to shop secondhand for one of a kind items click here.
Tag me when you refresh your dining room space. You can have a beautiful functional space while keeping on budget.